10 Neural Networks to Enhance Video Quality
Neural networks for enhancing video quality online serve as reliable assistants for content creators, website developers, and anyone in need of regular and swift assistance in enhancing video quality.
There are both free online tools and AI-based paid services that address this issue. Video resolution enhancement, clarity and brightness improvement – all of this is handled by neural networks. But how well do they perform? How to choose the right one?
Can you enhance video quality using AI?
Yes, you can use artificial intelligence to enhance video quality on old frames. This process is called video enhancement or restoration and involves the use of algorithms to improve the resolution, color, and contrast of the video. The results can sometimes be quite impressive, making old frames look as if they were shot with modern equipment. However, it's important to note that the final result depends on the quality of the original material, and achieving a perfect result is not always possible.
As we all know, ChatGPT has become very popular lately and has been showing excellent results. Self-learning artificial intelligence can easily do what is difficult for a human, just like video enhancement AI. Let's take HitPaw Video Enhancer as an example. If you want to improve the resolution or quality of video on old frames, you just need to:
Add the file with the old source frames to HitPaw Video Enhancer;
Choose a suitable AI model for the old material;
Preview or export the video directly.
You can view a screenshot of the enhanced video:
4 free neural networks for video quality enhancement
Neural networks for video quality enhancement allow you to enhance its resolution and adjust brightness, saturation, and contrast of video images. Let's explore which of these free neural networks are suitable for your tasks and can help restore the desired video quality.
Ashampoo Video Optimizer
Ashampoo Video Optimizer can be called a professional editor for the original video with a user-friendly interface that helps turn average-quality video into a masterpiece. With it, you can stabilize shaky footage, correct color balance, and sharpen the image.
Functions:
Video content becomes brighter and gains an advertising format;
There is a special tilt-shift function that blurs the frame where needed;
Removes "fish-eye" effect from both videos and photos;
Videos become sharper and brighter;
High ISO settings can introduce noise. The neural network helps eliminate it.
Pikavue
Pikavue software is a top-notch neural network-based service for enhancing videos. Its advantages include quality enhancement without limitations, and it can even turn fairly low-quality videos into Full HD.

Features:
Can increase the size up to 4 times and up to 4K UHD;
Video can be compressed quite significantly;
The service develops AI for video on its own;
Your video quality will be elevated to record levels.
Lightworks
Lightworks software is a popular service that allows you to edit almost any video image of any resolution, including 2K, 4K, and HD. You can also export your video for YouTube, Vimeo, and other similar video services.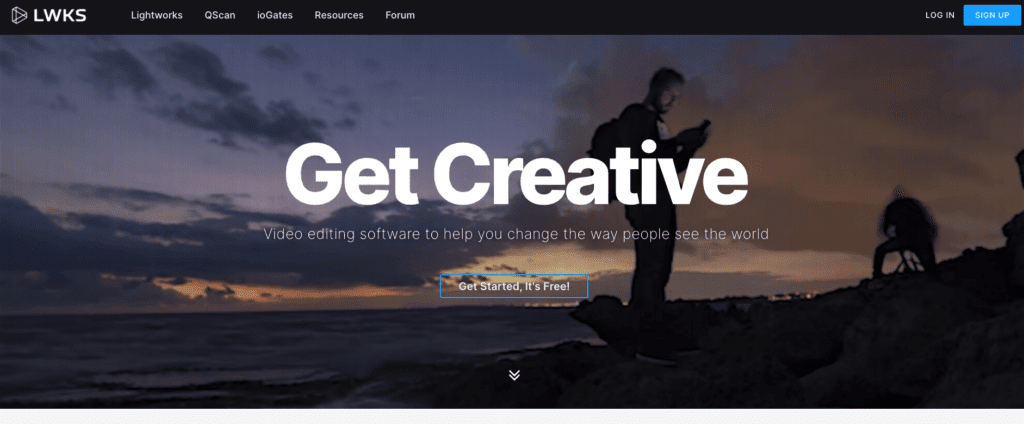 Features:
Video timeline editing is quite easy;
Creation of 2D and 3D titles;
Lightworks allows you to share clips or commercials with others;
You can customize labels;
Supports multiple languages in case you're not comfortable with English;
The video trimming scheme is straightforward;
Linux is supported, as well as basic Windows and MAC.
Clip Champ
Clip Champ software is a neural network-based service designed to enhance the quality and convert videos into clips with higher data. The system offers the ability to work with customizable templates. You can overlay specific soundtracks on stock frames.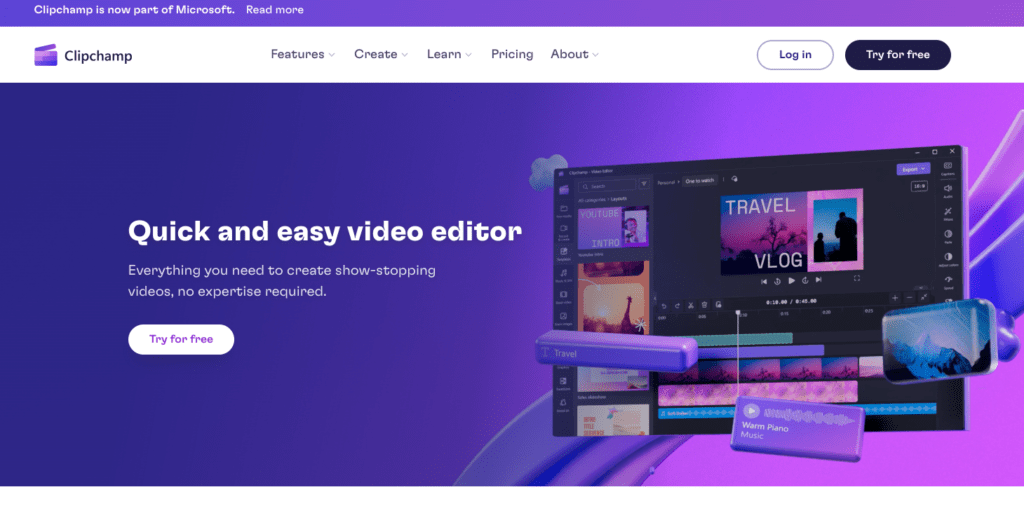 Features:
You can not only enhance the video quality but also compress it;
You can rotate or crop videos;
The image library allows you to create videos according to your requirements;
You can always reduce the size of your video or convert it to MP4.
The neural network-based services mentioned above work in a free version for those who are not ready or unable to pay for video editing. As for how to transcribe videos into text, we've already discussed that earlier.
6 paid neural networks for video quality enhancement
If the capabilities of free neural networks are not sufficient for your tasks, there are always paid services, some of which offer free trial periods or money-back guarantees.
AVCLabs Video Enhancer AI
AVCLabs Video Enhancer AI is AI-based software designed to enhance the video quality or images from SD to HD (720p or 1080p), up to 4K and even 8K. This not only improves overall visibility but also enhances picture clarity and sharpness.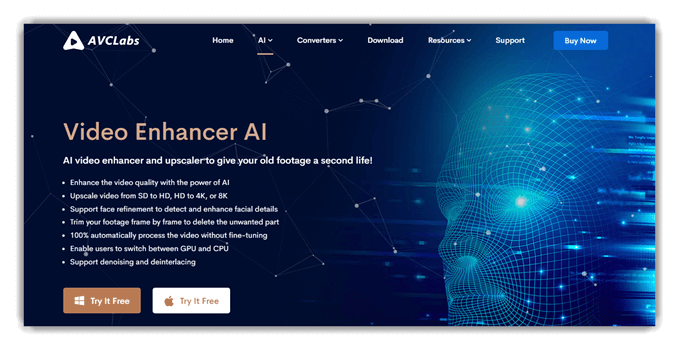 Features:
Video quality can be enhanced from SD to 4K or 8K without much difficulty and quickly;
Video processing is fully automated without the need for additional variable adjustments;
Faces in the video are also automatically recognized;
Super Resolution creates additional pixels to improve image accuracy without losing meaning;
Multi-frame enhancement is achieved through the use of a neural network.
Adobe Premiere Pro CC
Adobe Premiere is a professional service that works well for enhancing the clarity of your video. You can easily convert your promotional video to AVI (Audio-Video Interleaved), MXF (Material Exchange Format), and other formats without much difficulty.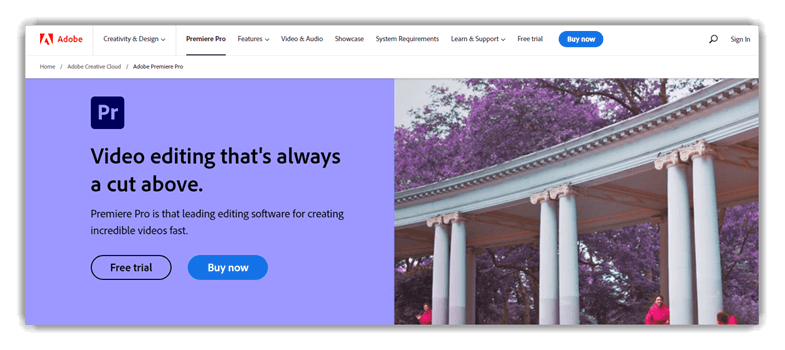 Features:
Video formatting occurs automatically;
Assistance in managing curve corrections;
Audio and video can be mixed in any style.
Final Cut Pro X
Final Cut Pro X is designed to increase rendering speed and create effects.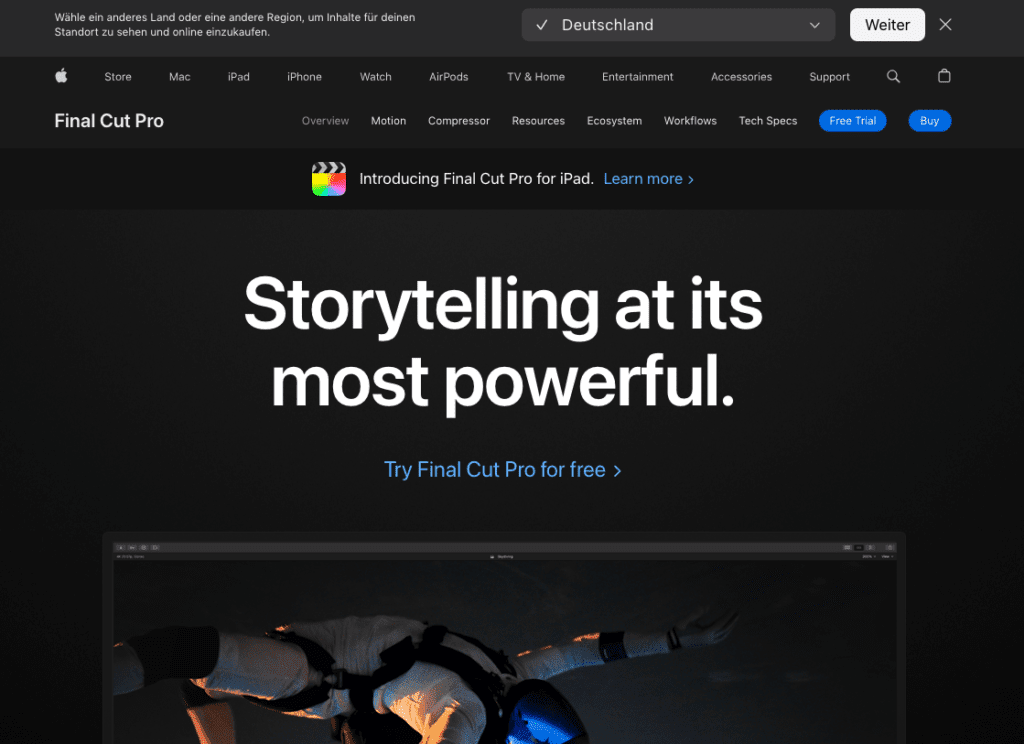 Features:
Automatically syncs up to 64 video angles;
Intuitive set of tools for creating subtitles in various formats;
Faster rendering of effects and exports;
You can add 2D and 3D titles to 360° videos, as well as apply glow and blur effects;
Post-production processes become much faster with these tools.
Pinnacle Studio
Pinnacle Studio stands out with its advanced color correction tools. These tools help enhance your video quality. With over 2000 effects and stabilization for shaky videos, users can enhance their videos.
Features:
You can edit videos in 4K and HD formats;
Video scaling is available;
You can split videos into segments;
The software is suitable for editing videos of any quality.
Topaz Video Enhance AI
Topaz Video Enhance AI enhances video resolution. Resolution enhancement can be done for individual videos or in batches. It supports formats such as DVD, DSLR, Game, and HD stock videos with various filters.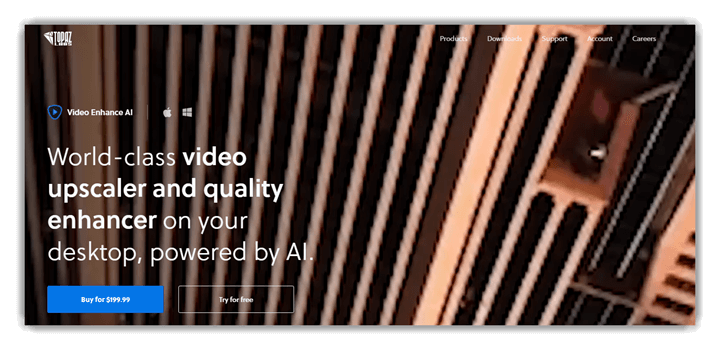 Features:
Turns low-resolution videos into high-resolution ones;
Enhances video quality to up to 8K after resolution improvement;
Analyzes a large number of videos simultaneously;
Great for YouTube videos, advertisements, and filmmaking.
PowerDirector
PowerDirector is a computer program for enhancing video quality using artificial intelligence. It allows adding shapes and objects to videos that can be customized. The application is designed for Android, supports motion graphics, and animated titles.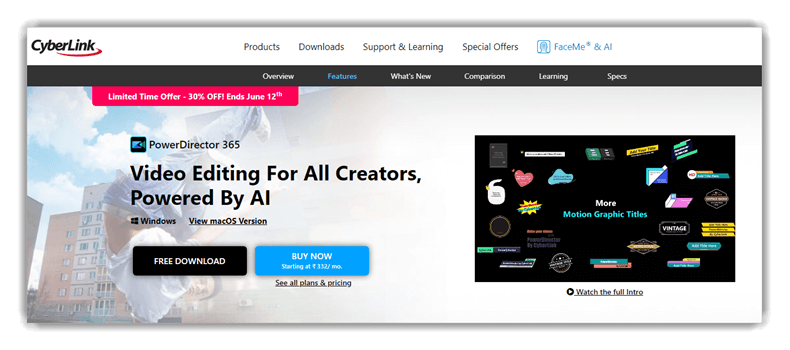 Features:
You can create videos with a 1:1 aspect ratio;
The number of ready-made templates with and without music is impressive;
Offers fast and slow-motion effects;
Color distortion can be corrected directly in the video;
Frame stabilization is done almost instantly.
Can video-enhancing neural networks replace full-fledged video editors and special effects specialists
The year 2023 has definitely become the year of artificial intelligence. One of the first fields where AI seems to be fully integrating is the video editing business. But how realistic is this threat today? Furthermore, are there any methods (and some research supporting them) that suggest AI won't be able to completely replace a human editor?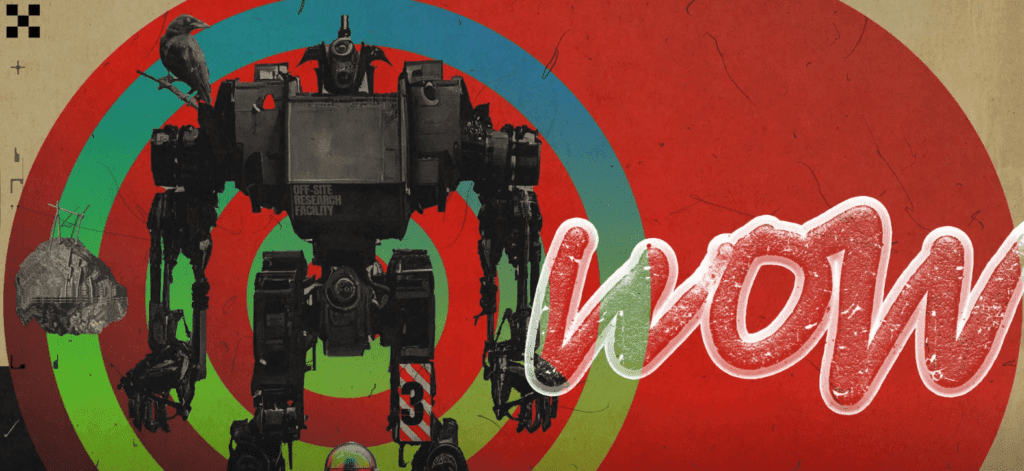 According to an article published by the Massachusetts Institute of Technology, AI is attempting to deal with human emotions even now. However, artificial intelligence struggles to keep up with emotions simply due to a lack of a substantial amount of data — especially in terms of machine learning related to human voice and facial expressions.
This means that AI may be able to reproduce genuine human emotions and, consequently, use this information for making complex decisions in video editing processes to convey these emotions.
Irony can be challenging to explain to someone encountering it for the first time, let alone to a machine or algorithm. It is tied to human experience and can be quite difficult (if not impossible) to link to a specific facial expression or any other data point that AI can track.
Free Associations and Improvisation
The same applies to anything related to free associations or improvisation. In a sense, improvisation itself is a form of an algorithm. A person takes a cue, passes it through their own human experience, and presents the same information as before but altered according to who they are and their own creative process.
For video editors, elements of free associations and improvisation are also much more prevalent than one might think. Since there is obviously never a single path to follow when taking raw footage and assembling it into a video, the amount of free improvisation that an editor has to do is virtually endless. While artificial intelligence can make many similar decisions, its complex algorithm will never be more unique (or, specifically, more human) than yours.
Natural synchronization is something that AI is likely to always struggle with, and synchronization is a huge part of video editing. There are certain rules regarding the number of frames, but even the strictest video editors will tell you that they can vary depending on how the editor feels the natural timing of a scene. A difference of one or two seconds can significantly alter the feeling.
Conclusion
There are plenty of excellent services based on neural networks available to enhance video quality, and they efficiently assist with various tasks. Depending on functionality, cost, and the availability of a free version or trial period, you can choose the option that suits you best.
FAQ
Can a neural network enhance video quality? How does it do it?
A neural network can significantly enhance video quality, often by multiples. It can achieve this through various methods. For instance, it can add a specific number of pixels to make the image sharper.
What free neural networks are available for video enhancement?
There are several free neural networks available for video enhancement. For example, PikaVue Video2X, Aimages, AVCLabs Video Enhancer AI, Pixop, and bigMP4.
Can a neural network that enhances image quality and increases resolution replace a full-fledged specialist?
Similar to the design field, a neural network aiding in video quality enhancement becomes an excellent assistant for specialists in this field, helping them save time and remove routine tasks from their workflow.
What are the drawbacks of artificial intelligence working with video?
Artificial intelligence cannot experience genuine human emotions, making it nearly impossible for AI to convey humor, irony, and other elements required from both video characters and the narrative itself, depending on the concept.
Can a neural network enhance video quality up to 4K?
Yes, a neural network can enhance video quality up to 4K. Choose a service that specifies this capability in its description and give it a try. For example, you can use AVCLabs Video Enhancer AI.