7 Best Alternatives to ChatGPT with Brief Reviews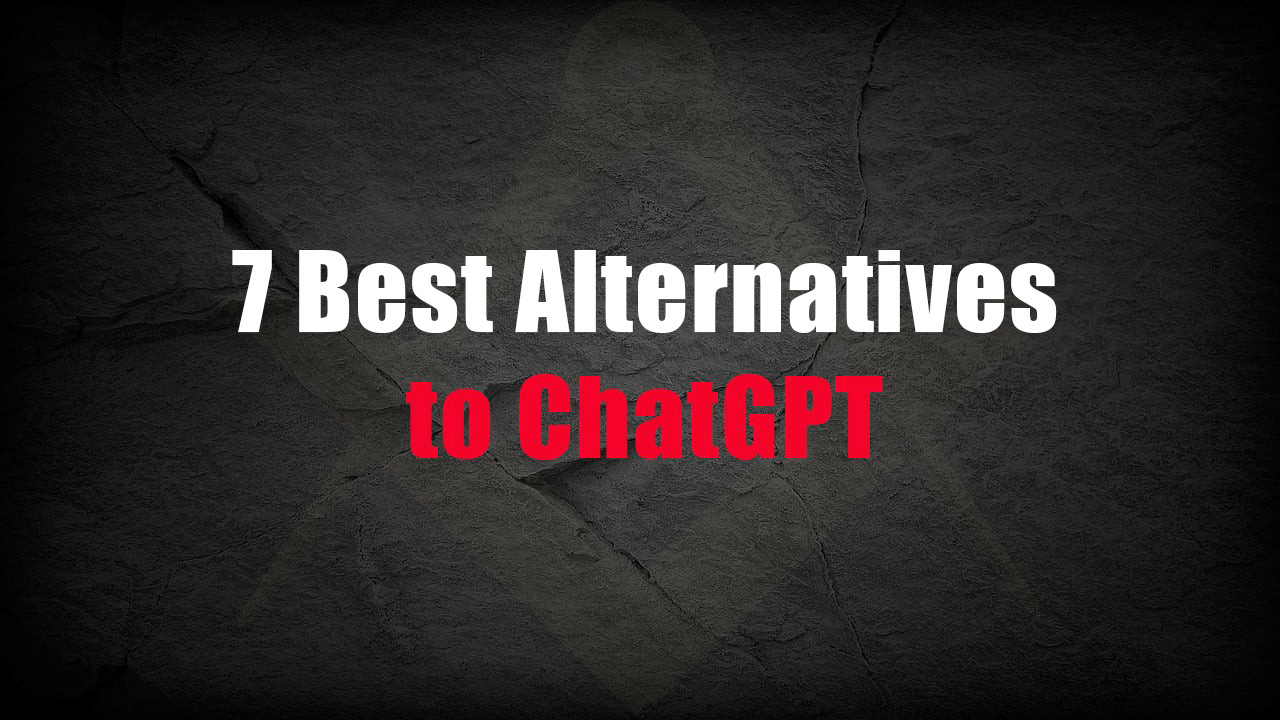 ChatGPT has become so popular that when people hear about neural networks or artificial intelligence, they often immediately think of it. However, the world of neural networks is not limited to this – there are other interesting developments, such as photo and video generators, services for music processing, and code checking. Moreover, there are alternatives to ChatGPT that use different algorithms or specialize in specific tasks. Also, ChatGPT is not an almighty tool, it obviously has its limitations.
Limitations of ChatGPT:
Inability to generate real-time data: The neural network model is trained only on information collected up to 2021. As a result, ChatGPT cannot answer questions about events that occurred after 2021, such as the winner of the 2022 FIFA World Cup or current weather conditions in Madrid.
Inability to create images or other types of visual content: ChatGPT can only provide responses in text format or generate code.
Inability to process voice commands or generate voice responses: ChatGPT is a text-based model and cannot handle voice interactions.
Occasional accessibility issues: There may be times when ChatGPT is unavailable due to a high volume of users, especially during evening hours.
Session timeouts: If a user exits the ChatGPT tab and returns after some time, they may encounter an error when attempting to ask a new question. In such cases, it is necessary to refresh the page and possibly log in again.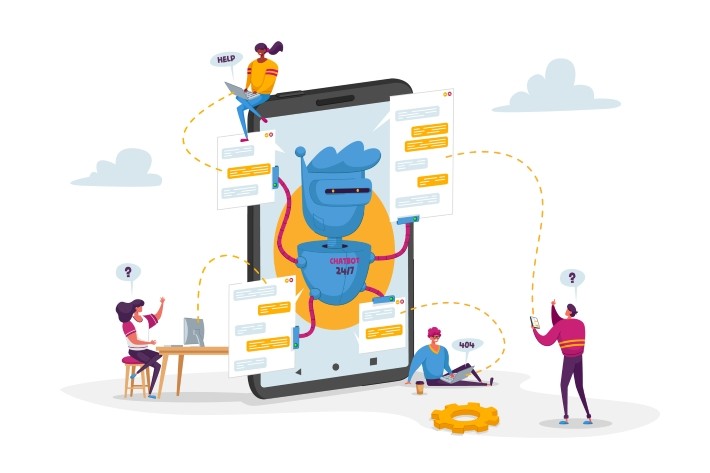 There are neural networks that do not have these limitations and drawbacks. This article will explore several alternative services that can be used instead of ChatGPT.
Writesonic
Writesonic is one of the recent developments in the field of large trained neural networks for engaging with users on various topics. Developers consider it to be one of the best alternatives to ChatGPT because it is integrated with the Google search engine and is capable of generating real-time data.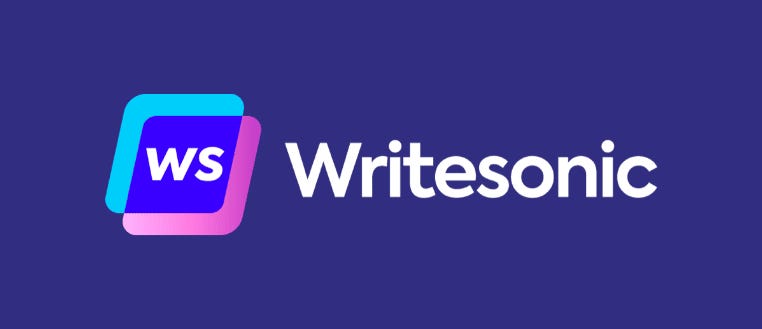 Features
You can choose the personality with whom you want to interact, such as an interviewer, math teacher, dentist, or personal trainer. There are a total of 16 different expert characters available. You need to specify the expertise parameters in advance to receive in-depth responses.
It has the capability to generate images, as it integrates models like Stable Diffusion and DALL-E. You can request an image directly in the chat, and the neural network will generate it. Unlike ChatGPT, which can only assist in creating queries, Writesonic can provide responses along with images.
Writesonic understands voice commands and can read responses, similar to Siri or Google Assistant. This saves time when formulating queries.
It functions as a Chrome extension and also has applications available for Android and iOS.
Cost
Writesonic offers a free trial version where you can generate up to 10,000 words. After that, you'll need to pay for the service, with prices starting at $13 per month, depending on the number of words you need to generate.
YouChat
YouChat is an AI-powered search engine. It goes beyond providing a list of links in response to queries; it also formulates concise summaries or answers to questions. Additionally, YouChat can perform translation, text summarization, offer ideas, generate code, and compose email messages.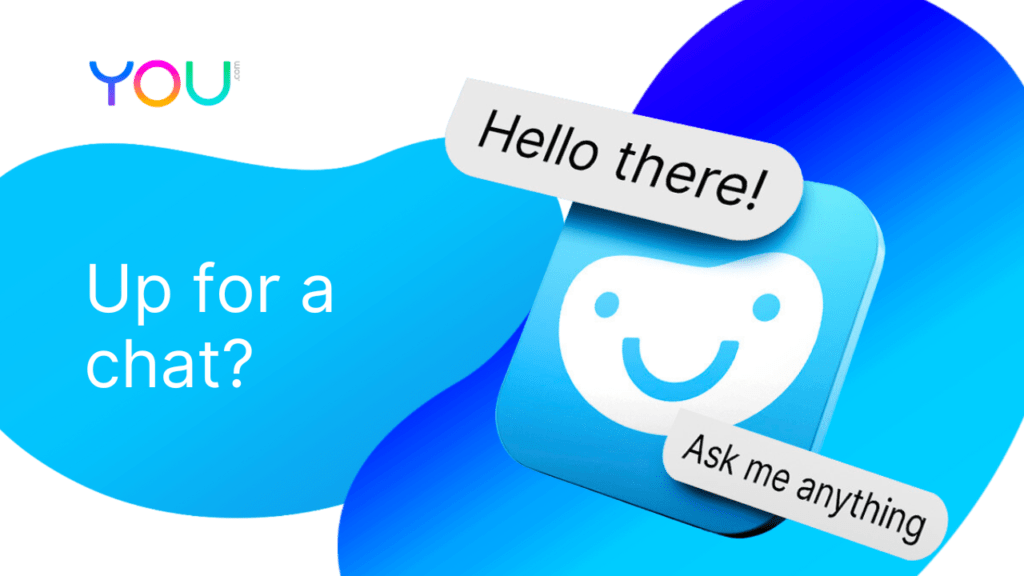 Features
YouChat is focused on finding the correct answers on the internet, while ChatGPT is designed to provide answers to questions.
It is best used when you need to locate sources and gather information quickly.
YouChat responds more quickly since it has fewer users compared to ChatGPT. Additionally, YouChat may attempt to provide an answer even when it doesn't know it, by making educated guesses.
It cannot maintain a conversation as it quickly forgets the context of the dialogue.
It works in conjunction with search engines and regularly updates its database.
YouChat is recommended for quickly finding a specific website or obtaining a straightforward answer. If you need to write code, tell a story, or engage in a more general conversation, it's better to use ChatGPT.
Cost
Usage of YouChat is completely free.
Copy.ai
Copy.ai is a content creation tool powered by artificial intelligence. It utilizes natural language processing and deep learning technologies to assist users in generating written content.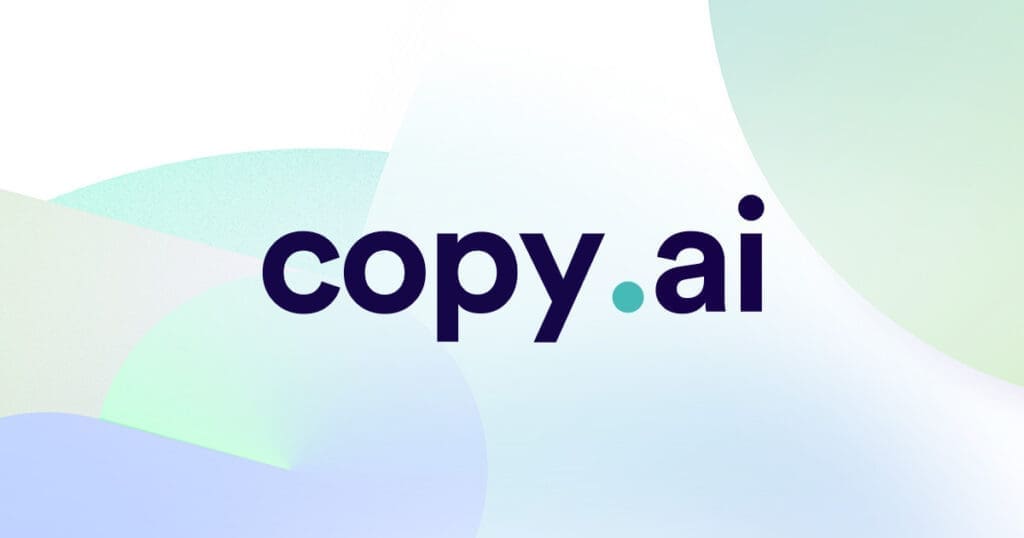 Features
With Copy.ai, you can either upload existing text and enhance it or create new content from scratch.
The service supports 25 languages and allows you to select different writing styles and tones depending on your target audience.
Copy AI provides around 90 tools and templates for creating various types of text, such as social media posts, email newsletters, landing pages, informational blogs, and advertising copy.
The service includes built-in plagiarism checks, enabling you to create text and immediately check its uniqueness.
Copy AI is best suited for specific text generation tasks, as it is tailored for this purpose. You can use predefined templates for queries and the built-in text editor to format text, add headers and subheaders, create lists, or simply incorporate information from other sources.
Cost
Copy.ai offers a free version that provides 2,000 words per month.
The paid subscription starts at $49 per month, and it includes unlimited word usage.
Rytr.me
Rytr.me is a bot that generates text for blogs, newsletters, business ideas, and YouTube scripts on a given topic. The service supports 30+ languages and allows users to choose a communication style.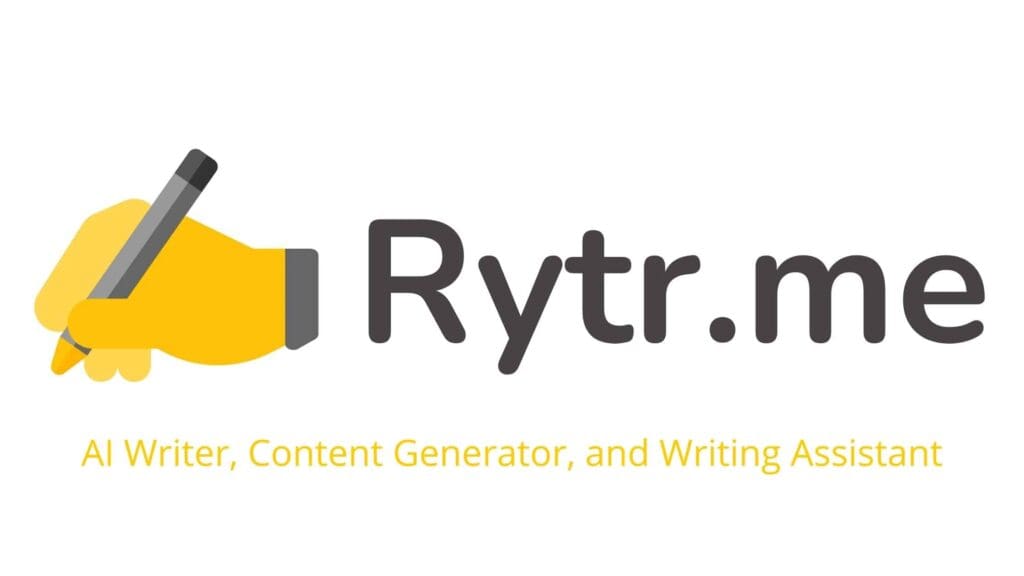 Features
The bot provides around 40 templates for generating texts on various topics. It also utilizes the AIDA and PAS models to capture readers' attention.
Rytr.me can also be used as a Chrome extension, allowing users to launch it in a separate window and quickly create texts, such as for email messages.
It is recommended for use when you need to write text for a specific topic on a specific platform, similar to Copy AI.
Rytr.me also includes a built-in text editor and plagiarism check. Finished work can be saved in Docx or HTML format.
Cost
Rytr.me offers a free plan that allows you to create up to 10,000 characters per month.
The paid subscription starts at $9 per month.
Compose AI
Compose AI is a Chrome extension that enables automatic message completion and suggests contextually appropriate text options. This helps save time when composing emails and other types of text. Compose AI also offers the ability to edit finished texts.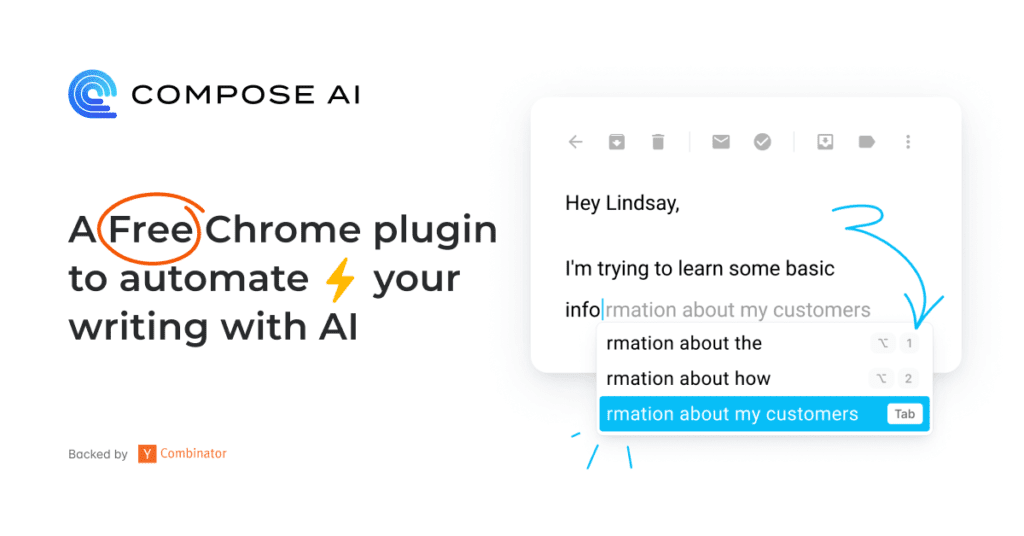 Features
Compose AI allows you to edit finished text. To do this, you need to highlight any portion of the text and request a rewrite.
It is recommended for use when you need to quickly respond to an email or rewrite a small piece of text. In such cases, Compose AI can automatically suggest text options, whereas ChatGPT may require more time for context setup and explanation.
Cost
Compose AI offers a free trial for one day after registration. After the trial period, the service is available starting at $15 per month.
Browse AI
Browse AI is a web scraper that uses artificial intelligence to automatically gather and organize information from websites.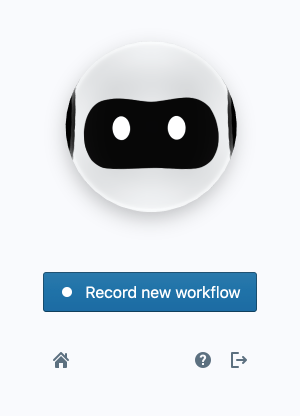 Features
Browse AI collects and structures information from any website and transfers it into an Excel spreadsheet.
It can parse Google search queries or YouTube videos.
This tool can be used in various marketing tasks, such as competitor price tracking, business analysis, market research, and company monitoring.
Cost
Browse AI operates with its own currency, which is credits. These credits can be used to purchase and customize smart robots for specific tasks.
There is a free plan that provides 100 credits per month. Paid plans start at $48.75 and come with 2000 credits.
Elicit
Elicit is a neural network based on the GPT-3 artificial intelligence model, and it is used for tasks other than ChatGPT. Its main functions include:
Searching for documents that do not have exact keyword matches.
Generating insights from documents related to your question.
Extracting key information from documents.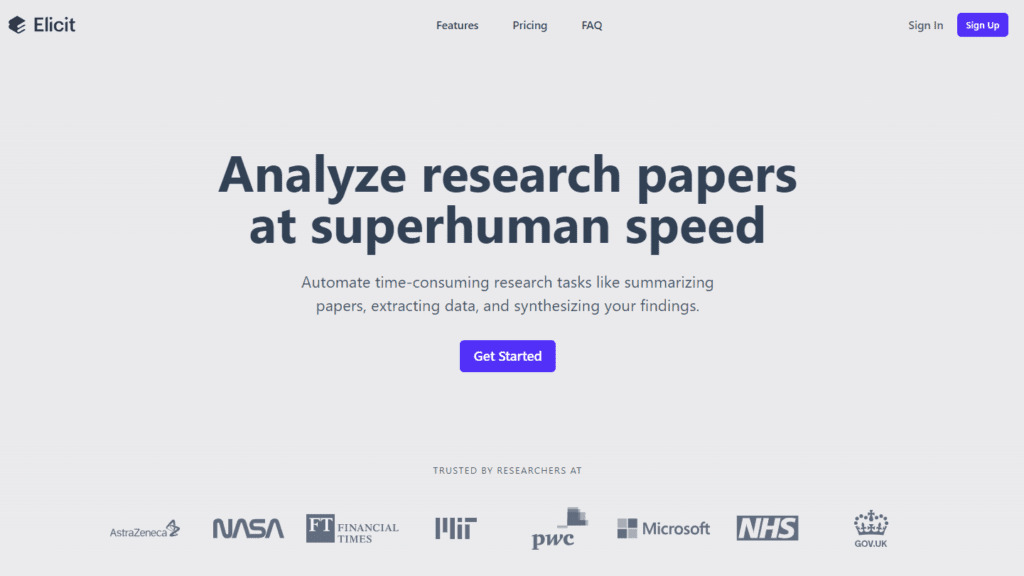 Features
Elicit excels in literature review tasks. When you input a query, the application generates summaries from documents with the highest ratings. This is highly convenient when you need to analyze multiple books or articles and get concise summaries.
The service is most useful for researchers or students but can also be valuable in the digital sphere. For example, if you're conducting research and need to analyze many reports, Elicit can assist with that.
Cost
As of now, Elicit is available for free during its beta testing phase. Keep in mind that pricing and subscription models may change when the service moves beyond the beta stage.
Socratic
Socratic is an AI-powered bot that has some differences from ChatGPT. It is not designed for solving marketing tasks, automating processes, or creating content plans. However, its advantage lies in something else.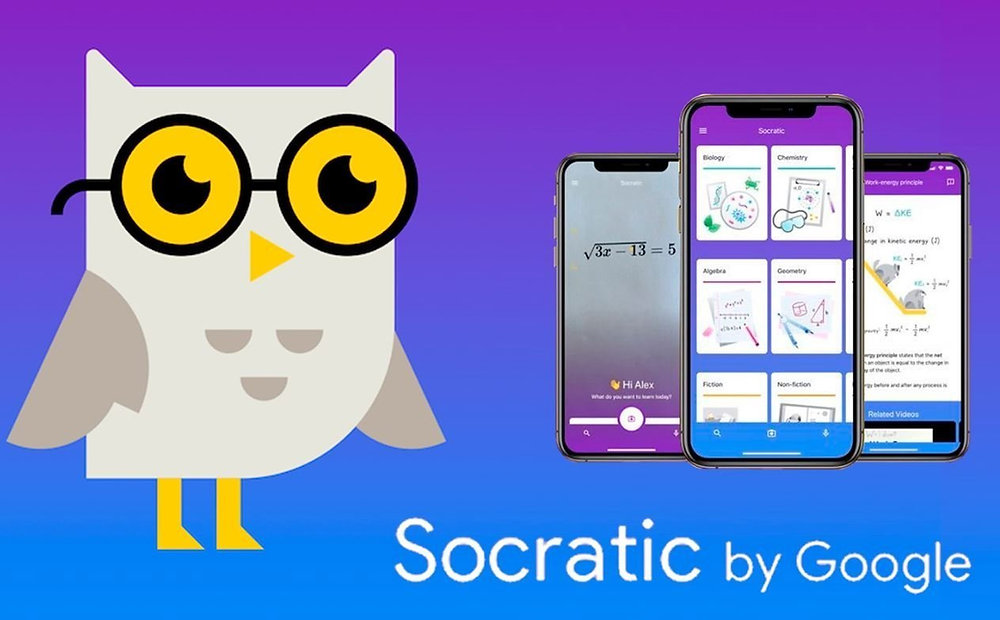 Features
Socratic helps students answer school-related questions and explains complex topics in various subjects such as chemistry, biology, mathematics, physics, and more, using engaging illustrations.
Users can upload photos of their homework assignments and receive detailed answers.
The application operates exclusively in English.
Socratic assists kids in understanding how to work with these technologies and benefit from them from a young age.
It is available on the App Store and Google Play.
Socratic is a valuable tool for introducing children to artificial intelligence and helping them better understand and utilize new technologies.
Cost
Socratic is entirely free.
Conclusion
Artificial intelligence and neural networks have long been an integral part of our lives. ChatGPT is just one of many developments that enable us to interact with AI and obtain valuable information from them. However, there are also other interesting projects. Every day, innovative technologies find new areas of application and enhance our lives. It's important to remember that neural networks are not a replacement for human intelligence but rather a means to simplify and expedite our tasks. It is through such tools that we can create new and more efficient solutions to improve overall quality of life.