Teaser ad networks are one of the oldest sources of traffic for affiliate marketing and website monetization. Teaser traffic has a good reputation among affiliates and webmasters. Therefore, we have created a list of platforms where you can sell, buy, and exchange teaser traffic.






The teaser ad network rating includes both the largest and verified networks, as well as new teasers for earning on your website and for buying quality traffic (news, women's, product, foreign and adult).

Based on experience, case studies, and user reviews, you can choose a good and affordable teaser ad network without bots and fake clicks.

Teaser traffic is characterized by low click costs and high conversion rates to leads. In addition, moderators in teaser advertising are more tolerant of topics that are prohibited in contextual networks.

If you're trying to acquire traffic from teaser ad networks, don't forget to create blacklists and test different creatives (images and texts), landing pages, and interstitial pages. To earn on your website, use only reliable paying teaser affiliate programs.
What are teaser ad networks and how to work with them
Teaser networks are traffic exchanges, a kind of intermediaries between affiliates and advertisers. For a website owner, a teaser ad network is a way of monetization, and for an advertiser, it is a source of traffic and a guarantee of the performer's obligations.
Teasers are advertising announcements with intriguing headlines. You have probably seen them on various entertainment platforms. They look like this: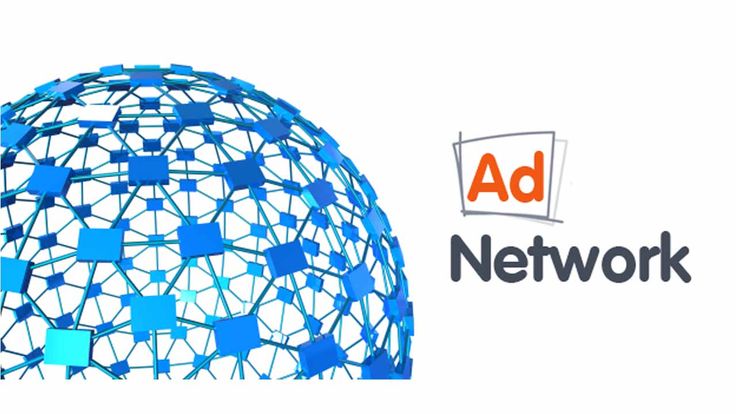 Teasers are better perceived by the audience than a banner, which psychologically presses on the reader. In addition, using teaser ad networks is cheaper than banner and contextual advertising, especially in highly competitive niches. However, it is worth understanding that not all readers who clicked on the teaser will become your customers. Therefore, it is not worth promoting all products and services indiscriminately using teaser ad networks.
The following are the best options for this:
browser games;
news sites;
small products such as souvenirs;
brand PR;
information products.
Technically, the principle of a teaser network's operation is as follows. The advertiser creates an advertising announcement on the chosen platform and sets up targeting to filter the audience. Then, they top up their account, after which platforms that fit the specified parameters start running their teasers. For this, the affiliate needs to place the code received from the teaser ad network on their website. As a result, the advertiser gets traffic, and the affiliate gets paid for clicks (CPC) or actions (CPA). There is also a model of payment for a specific number of impressions, usually for one thousand views.
Advantages and disadvantages
The main advantage of teaser ad networks for advertisers is the ability to get the necessary traffic at a moderate price. It is much easier to advertize somewhat legal topics in teasers, as the list of prohibited topics is much smaller here. Moreover, this is a convenient format of work when the service acts as a guarantor and automatically selects platforms under clear requirements.
Advantages for affiliates: flexibility in teaser settings and variability in placing ads. The level of income is limited only by the resource's bandwidth.
The disadvantages of teaser ad networks include a high risk of draining the budget in case of incorrect teaser settings and the need to pay a commission. As mentioned earlier, such advertising is not suitable for all products. The optimal option is mass consumption products. In addition, affiliates may be disappointed by competitors' dumping and the low cost of this marketing tool.
Criteria for choosing a teaser ad network
A teaser ad network is an effective system that provides traffic redirection and regulates the relationship between the advertiser and the owner of a popular website. However, not all teaser ad networks are equally useful. Let's take a look at what criteria should be used to choose a service.
For affiliates
Minimum traffic. The first thing to consider is the minimum traffic threshold. Some teaser networks require only ten visitors per day, while others only work with highly visited websites.
Average cost per click for your topics. This is determined based on targeting settings and competition. You can get approximate numbers from customer support, but final figures will only be clear after working with the exchange.
Functionality. Pay attention to the toolkit offered by the teaser network. It's good if there is an option to make teasers adaptive, special codes to bypass ad blockers and protect against sanctions from search engines. Find out what ad formats the platform offers. By testing and combining various formats, you can find your perfect way to increase revenue.
Be sure to ask technical support to show examples of teasers – it's important to evaluate their potential reaction from your audience. Shock content will instantly affect behavioral factors, and because of it, the website is likely to fall under the filter of search engines.
When choosing a teaser network, affiliates should also consider the rules for moderating advertising, as well as the minimum amount for withdrawing funds and the frequency of payouts.
For advertisers
Type of traffic in the teaser network. This determines the features of advertising materials and the conditions of their moderation. Traffic can be entertainment, news, or adult.

Entertainment traffic includes forex, binary options, casinos, and games. Example: "This guy at the age of 22 drives a Ferrari, find out the secret of his success!"
News traffic consists of an audience that came to the site with a preview. For example: "Brad Pitt found a new wife!"
Adult content is characterized by mature content. It is suitable for advertising video chats, dating for adults, and specific drugs.
By learning about the types of traffic that a teaser network works with, you can choose an algorithm for creating ads that is ideal for your target audience.
Targeting capabilities. Another important thing when choosing a teaser network is the number of targeting settings. The more there are, the higher the chance of catching your potential client.
Macros. Another nuance is working with macros that allow you to get maximum information about each visitor who clicked on the teaser. Be sure to clarify with customer support the possibility of creating white and black lists based on macros. Without them, it will be inconvenient for you to work.
Minimum order. It's also important to get information about the minimum order: how much you need to top up your balance to launch an ad.
Conclusion
Teaser networks offer a cost-effective way to drive traffic and monetize websites. For advertisers, they provide a source of quality traffic and a guarantee of performance, while affiliates benefit from the flexibility and variety of advertising options. However, it is important to choose the right teaser network based on criteria such as minimum traffic requirements, pricing, functionality, and targeting options. By carefully considering these factors and testing different approaches, both advertisers and affiliates can successfully leverage the power of teaser networks to achieve their marketing goals.
What are teaser networks and how do they work?
Teaser networks are advertising platforms that connect advertisers and affiliates, providing a cost-effective way to drive traffic and monetize websites. Advertisers create teaser ads with intriguing headlines and target specific audiences based on interests, demographics, and behaviors. These ads are then displayed on affiliates' sites, and advertisers pay for each click or conversion generated.
What are the advantages of using teaser networks for advertisers?
Teaser networks offer advertisers a cost-effective way to reach their target audience, as well as greater flexibility in terms of advertising formats and ad placement. Teaser networks also have fewer restrictions on certain topics compared to other advertising platforms.
How do affiliates benefit from using teaser networks?
Affiliates can use teaser networks to monetize their sites and earn revenue from clicks or conversions generated by the teaser ads. Teaser networks offer affiliates more variety in terms of advertising formats and the ability to customize ad placement.
What are some key criteria to consider when choosing a teaser network?
Affiliates and advertisers should consider factors such as minimum traffic requirements, pricing, functionality, and targeting options when choosing a teaser network. It's important to choose a network that aligns with their specific marketing goals and audience.
What are some potential drawbacks of using teaser networks?
One potential drawback is the risk of losing money if teaser ads are not set up correctly or fail to generate enough clicks or conversions. Additionally, not all products or services may be well-suited for teaser ads, and affiliates may experience increased competition and lower revenue due to the prevalence of this advertising format.
How can advertisers and affiliates optimize their use of teaser networks?
To optimize their use of teaser networks, advertisers and affiliates should carefully consider their target audience and use targeting options to reach the most relevant users. They should also test different ad formats and placement strategies to see what works best for their goals and audience. Additionally, monitoring and analyzing performance metrics can help identify areas for improvement and inform future strategies.