Inline advertising, or in-text advertising, is a method in Text Ad Networks of monetizing the words present in the content of a website by allowing a company to advertise within it.



Entrepreneurs and marketers who understand the importance of earning through intellectual efforts, rather than just by investing time, often look for innovative ways to grow their business. In the modern era, the dynamics of business growth have transformed, and those who are wise enough to recognize this fact can achieve limitless success in 2023 and beyond. One such approach to expanding business horizons is by adopting affiliate marketing.
What Is Affiliate Marketing?
Affiliate marketing is a form of advertising where a company compensates its affiliates (i.e. affiliate marketers) for driving leads or sales. Although it may not be a simple undertaking, learning about affiliate marketing and utilizing affiliate networks can lead to significant monthly earnings.
Exploring the impact of affiliate marketing on businesses can reveal how it has propelled them to new heights.
Multibillion-Dollar Globally Expanded Industry
As per recent statistics, the affiliate marketing industry is projected to reach a worth of $22 billion by 2022. As eCommerce continues to gain popularity, businesses are recognizing affiliate marketing as an effective means of engaging with end-users and promoting their brand to consumers via the internet.
Affiliate Marketing Boom in the Next Five Years
Google Trends data shows that global searches for "affiliate marketing" have shown consistent growth over the past five years and are projected to continue increasing in the years to come. This term has gained significant traction and is among the most popular searches on Google Trends.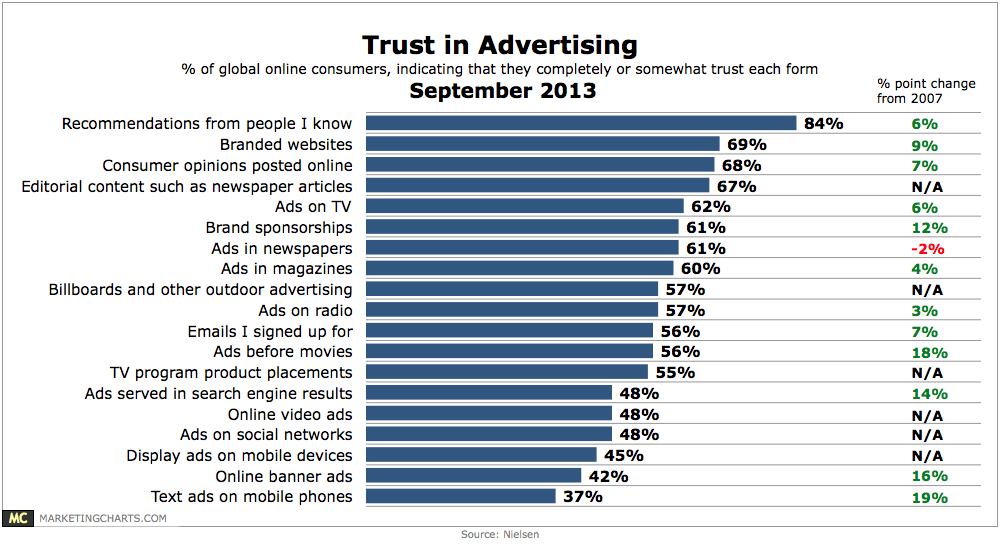 Affiliate Network
Affiliate marketing operates on a performance-based model, and the affiliate network serves as the intermediary between businesses, marketers, and publishers. Once the affiliate link is established, the network collects a commission. These networks also monitor and manage essential processes such as tracking, reporting, processing payments, and providing comprehensive reports to all stakeholders involved in the affiliate marketing program.
What Is Affiliate Link Text
Upon completing your affiliate registration, you will receive a distinct affiliate link. It is your responsibility to incorporate this link into every marketing material intended for promoting the affiliate program. While you may utilize a variety of online marketing tactics, the sole means of generating income for affiliate marketers is through their affiliate links. Essentially, your role is to advertise these links and earn a commission in return.
How Does Affiliate Link Work?
Your affiliate link serves as a unique identifier, allowing the program owner to track the source of a purchase made through it and compensate you accordingly. As a result, it is crucial to create persuasive marketing materials that prominently feature your link and encourage your target audience to click through and complete the desired transaction.
These links are instrumental in directing traffic to specific affiliate products and generating revenue. They play a critical role in tracking advertisers' online performance since affiliate marketing is based on revenue sharing between publishers and advertisers. To ensure accurate revenue sharing, affiliate transactions must be precisely identified and recorded using these unique affiliate links.
Promotion of Affiliate Links
Affiliate marketing offers plenty opportunities to promote your program through various channels. With a combination of available tools, unique program features, and your skills and credentials, you can create a tailor-made marketing approach to suit your affiliate program.
While selecting the right affiliate products is crucial, determining the most effective promotional strategies can also be challenging. As an affiliate marketer seeking to monetize your affiliate links, you can embed them in various ways, including your own products, product reviews, banners on your website, resource pages, newsletters and email sequences, tutorials and video content, social media and forums, and offers on Medium.
Promoting Affiliate Links with the In-Text Ads
Text advertising has emerged as a viable alternative to display and banner ads, which may not be effective or may not be permitted. With their many benefits, text ads have become a crucial element of any marketing campaign, ensuring you reach the widest possible audience.
For affiliate marketers, text advertisements can be an effective means of promoting affiliate links since they appear at the top of Search Engine Results Pages (SERPs), a prime location for ads. Additionally, text ads can appear on the Google Display Network (GDN), even where the publisher does not support your graphic ads.
Additional Benefits of Text Ads for Affiliate Marketing
In addition to their visibility, text ads offer several advantages, including:
Ease of launch: Text advertising only requires copy and links to existing web or landing pages, eliminating the need for graphic design or image management.
A/B testing made simple: Since text ads rely solely on copy, you can experiment with different versions to determine which one generates the best response.
Compatibility with mobile and desktop devices: In-text advertising provides a seamless transition between the two platforms, ensuring that your ads reach your audience, regardless of their device.
In affiliate marketing and in-text advertising, content is crucial. Effective content can generate interest and conversions, while poor content can lead to negative outcomes. Therefore, it is critical to develop compelling content that is informative, engaging, and relevant to your target audience.
Importance of Content in Affiliate Marketing and In Text Ads
In affiliate marketing and text ads, quality content is essential to reach the right audience and generate high-quality traffic and leads. As an affiliate marketer, you can earn money by creating targeted campaigns that incorporate text advertising, reducing advertising costs and increasing profitability.
Numerous platforms and tools are available to help you achieve your goals. For instance, Taboola is a popular platform among affiliate marketers. As one of the largest content discovery networks globally, Taboola offers a massive global reach of over 1.4 billion internet users and advanced audience targeting capabilities on more than 22,000 trusted websites.
Use of Text Links
As an affiliate marketer, you will incorporate text-only hyperlinks to your website (or specific sections of it) into content that provides immediate value to your visitors. Examples of affiliate content that includes text links include product and service reviews, how-to guides, and product, brand, and tip listicles.
When requesting information from merchants, affiliates must seek additional information about the text links, such as the URL of the linked page, anchor text, link category, and link name.
There are several types of text links, including traditional hyperlinks to the advertiser's homepage, links to popular product categories sorted by category, product-specific links to the merchant's most popular or best-selling products or services, seasonal, holiday, or event-specific wording links to offerings related to the particular season, holiday, or occasion, and deep links referring to specific products or services.
Create the Best In Text Ads for Better Affiliate Promotion
Although text ads consist of copy-only, there are several steps you can take to ensure that your text ad resonates with your audience, including:
Focus on benefits: Create a description that highlights the benefits of your product or service.
Include keywords: Use target keywords in the title, description, display URL, and ad extensions.
A/B testing: Try different variations of your ad to determine which one generates the best response.
Expand on the headline: The description should expand on the benefits presented in the headline and lead to the landing page that the ad links to.
Human-centric headline: The headline should address the target audience's problem and present immediate benefits to them.
Relevant landing page: The landing page should fulfill the ad's promise, provide value, and have a clear call to action.
Displayed URL: Use a displayed URL that indicates what the user can expect when they click the link.
How Much Can You Earn from In-Text Affiliate Marketing?
By now, you understand that affiliate marketing is a growing income stream that can be carried out successfully. However, the true measure of success is the payout you receive from it. As an affiliate or publisher, you can promote one or more products or services for a commission.
Although there are no specific figures, Luqman Khan's success story with his affiliate site, "10beasts.com," provides an idea of the potential income from in-text affiliate marketing. In just four months, the site generated $4,500, which grew to $40k by month eight. The site's rapid yet steady success confirms the potential for excellent income and shows that your affiliate marketing site can grow quickly in no time.
Additionally, you can easily sell your affiliate site, just as Mr. Khan sold 10beasts.com for over half a million dollars.
Conclusion
In-text ads enable you to engage your audience on multiple levels using organic content. As an affiliate marketer, you are responsible for promoting products and services using your affiliate link and making the most effective use of the platforms and techniques available to you.