E-commerce is a vertical of affiliate marketing dedicated to selling goods online. E-commerce affiliate programs provide offers where a commission is payed after a client bought something. Here in this top-list, you'll find a rating of affiliate programs and CPA networks of the E-commerce vertical and reviews on them.

What are e-commerce affiliate networks?
E-commerce affiliate networks give their partners CPA offers in the e-commerce niche. Such affiliate networks may work with only e-commerce offers or with other CPA offers as well. The affiliate network traditionally acts as a mediator between the client (the advertiser) on the one hand and the partner (the affiliate, webmaster) on the other. The affiliate network finds and connects advertisers' offers, helps affiliates drive traffic to them, and regulates all issues between the parties. Eventually, the network takes money from advertisers and pays it to the partner.
Here's a brief overview of trusted affiliate networks with converting e-commerce offers.
Shakes.pro
A e-commerce CPA network that has been on the market since 2013. They have more than 500 CPA offers and offer dynamic bids. Key GEOs: CIS countries, Europe, and Latin America. They also have a loyalty network with bonuses for leads. There are also nutra offers. This network is also about high payouts. They are at the top of the ratings. The hold period is almost always very short. Strong finances is also about them.
Cpagetti
is an e-commerce affiliate program that operates in six popular verticals. They also have more than 200 CPA offers in the nutra niche. Also in nutra, they often work on COD, where affiliates earn on repeat orders. There are products at full price and with discounts (99 rubles, 147 rubles, 149 rubles, etc.). Payments are at a fairly stable level. Always seen in ratings at high positions.
TerraLeads
This is a CPA network and direct advertiser. They accept traffic from 28 countries in Europe and Asia. They have more than 400 original author CoD offers (a system where you earn on repeat orders by delivery) in e-commerce and nutra. Payouts are stable. Always seen in ratings as well.
AdСombo
An international e-commerce CPA network. They develop and implement CPA offers in the international market. They also have their own call center with language carriers from 44 countries. High payouts and ratings.
AFFSTAR
A relatively new e-commerce affiliate program and advertiser, AFFSTAR provides original "white" and nutra offers for any traffic source. They work on CPS, CPA, and CPI schemes. Those who bring leads to repeat orders make the most money. Big payouts and positive reviews.
RocketProfit
This is an international e-commerce CPA network. They have exclusive original nutra and e-commerce CPA offers for Europe, Asia, Latin America and India, where nutra is very popular. They pay up to $50 with an approval rate of up to 69% for nutra. This is also a direct advertiser in nutra that has been working in the e-commerce and nutra market for more than eight years. Regular payments.
Types of offers in e-commerce affiliate programs
There are several main types of offers in e-commerce that affiliates work with. Their themes differ depending on what group of goods they represent or what area of ​​problems they are designed to solve. Let's consider them by category.
Types of offers in e-commerce: Beauty offers
This category includes all products whose purpose is to make the customer more beautiful. Usually, these are creams and other things that you can easily find in a cosmetics store. The offers are different from nutra offers because they are "white", meaning that they do not imlpy "magical solutions" to problems, and you can promote them without any restrictions from sources.
Let's consider the following creatives. This is a CPA offer – a brush for applying makeup. The product is clearly intended to improve the appearance, while not promising anything supernatural or prohibited. Suitable for personal use or as a gift.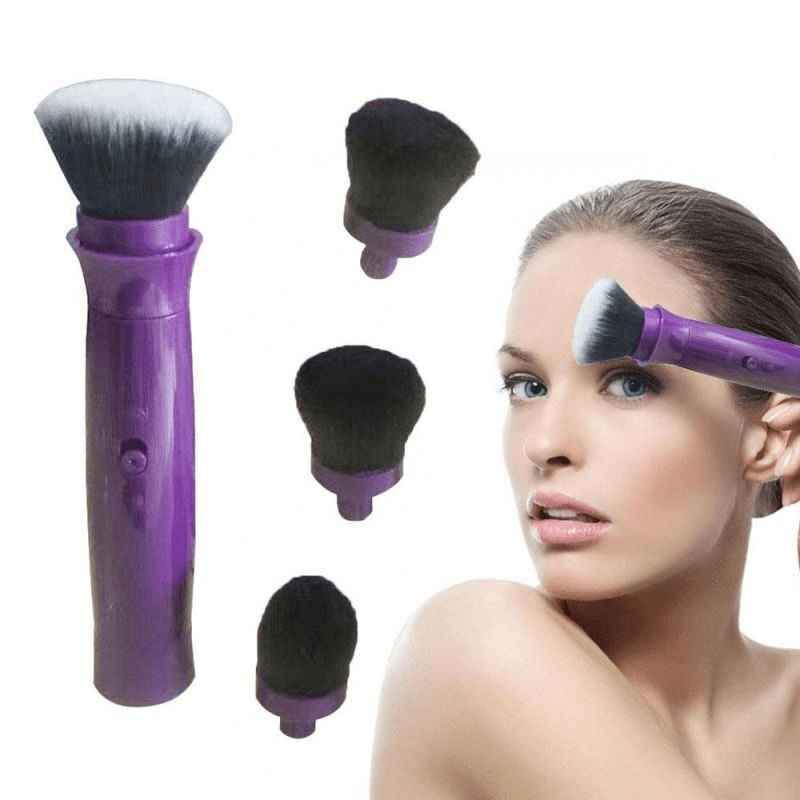 Types of offers in e-commerce: Health
This type of CPA offers often make the combined "Beauty and Health Products" category with the previous category. Nevertheless, there are still differences. The point is that CPA offers in the "Health" theme are designed not so much to simply improve appearance, but to solve problems with the body. For example, as in the creative below, the goal is to get rid of problems with the urinary system.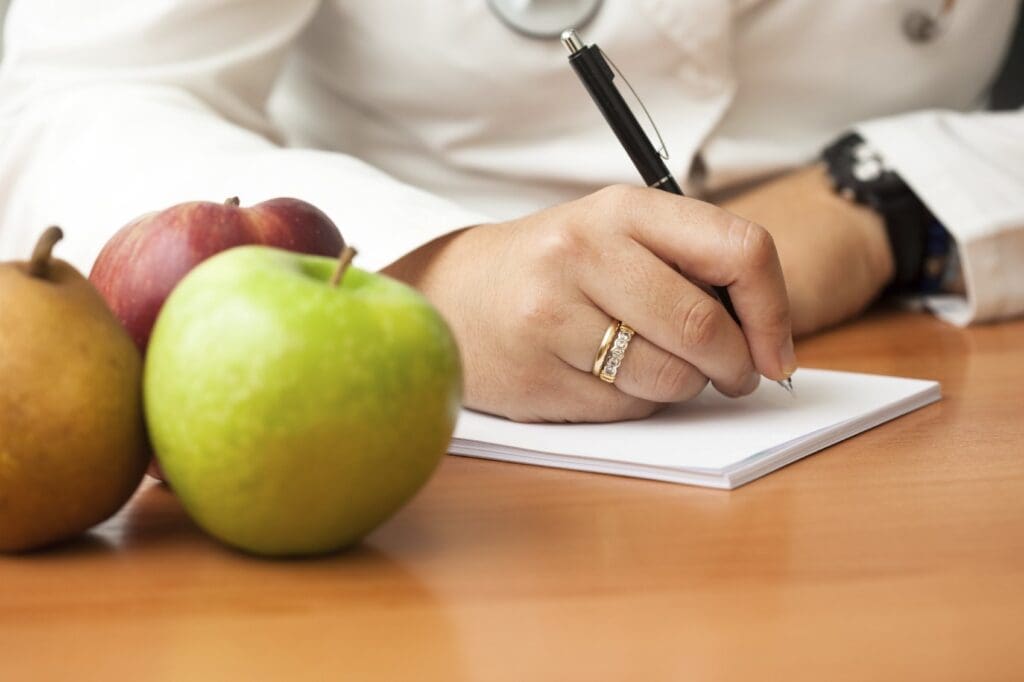 This type differs from nutra CPA offers, as there are no such themes that would be problematic in promotion, such as creams for increasing potency and other miraculous means that, of course, have no accreditation.
Types of offers in e-commerce: Accessories
These products can also have "magical" properties, but they do not require certification and, accordingly, are more readily accepted by sources. It can be amulets, jewelry and other accessories.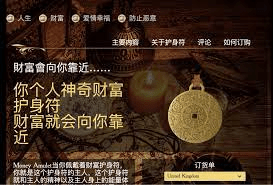 These are excellent CPA offers to drive traffic from various sources. Interest in magical salvation, combined with a sense of uncertainty in the modern world, which has not left people almost worldwide since 2020, makes this type of product very desirable. Moreover, they usually cost little and are suitable for different categories of buyers, regardless of gender or age.
How affiliates make money in e-commerce affiliate marketing
There are several factors that help affiliates and affiliate marketing teams make money in e-commerce affiliate programs. Let's take a closer look at them.
E-commerce is consists mostly of "white" CPA offers. This means that there is no need to spend time and effort bypassing restrictions from various sides. Plus, information about white CPA offers is easier to find, meaning it's easy to keep an eye on competitors.
E-commerce CPA offers from networks are usually simple and understandable. They are encountered in everyday life, so there is no need to spend time studying what they are and who might benefit from them. For example, we all know what toothpaste is and why people buy it.
E-commerce CPA offers are consistently in high demand. They are either mass-consumption products that are needed every day or an excellent gift option. It is precisely because of its popularity that e-commerce helps affiliates and webmasters who work with it achieve good results.
How did we compile the top-list of e-commerce affiliate networks?
How to choose the best affiliate networks in the e-commerce vertical? The following factors should be taken into account:
The affiliate network must offer a wide variety of product offers.
The affiliate network controls the process of working with the offer and promptly resolves any problems and conflicts.
Rates for offers are at market levels or higher.
The payout amount is not very high.
The affiliate network provides the necessary tools and helps in case of requests (for example, with creatives or discounts on services).
Affiliate networks in e-commerce: how to choose the right one for affiliate marketing
Choosing right affiliate program for affiliate marketing is a matter of time and testing different options. After trying to collaborate with 2-3 affiliate networks and comparing their terms, problem-solving speed, and offer quality, affiliates usually settle on one option. After some time, they may even gain access to private offers or start running campaigns directly.
Affiliate marketing cases for making money in e-commerce
How to make money in e-commerce here and now? Let's examine a few affiliate marketing cases.
Case 1. Money amulet + Propeller Ads
This very amulet below is very popular right now. So how did affiliates run campaigns on it? They saved the creatives they liked from teaser networks' showcases. They also copied a creative that worked well during the test of the "Money amulet" offer.
GEO – Russia, Belarus, Kazakhstan. The campaign was run on a CPC basis. When choosing the device, it is necessary to focus on mobile traffic. Desktop traffic did not perform actively. The time of traffic influx was not critical. The affiliates ran the campaign around the clock and did not encounter any problems. The cost per click varied between 0.025 and 0.03.
At the time of traffic influx, the traffic in Russia was weaker than in Kazakhstan and Belarus. The campaign went well throughout the month and only started to decline later. The affiliate pushed the offer by changing creatives: it worked well in some cases, but didn't show previous stable results in others. As a result, the earnings amounted to $2000, almost on autopilot.
Case 2. Toothpaste with a Push
The offer was a toothpaste. GEO – Bulgaria, Hungary, Romania, Greece, Spain, so the texts were taken directly from the landing pages and ad copies, nothing was translated on their own (checking the readability of the text in a completely unfamiliar language is very difficult).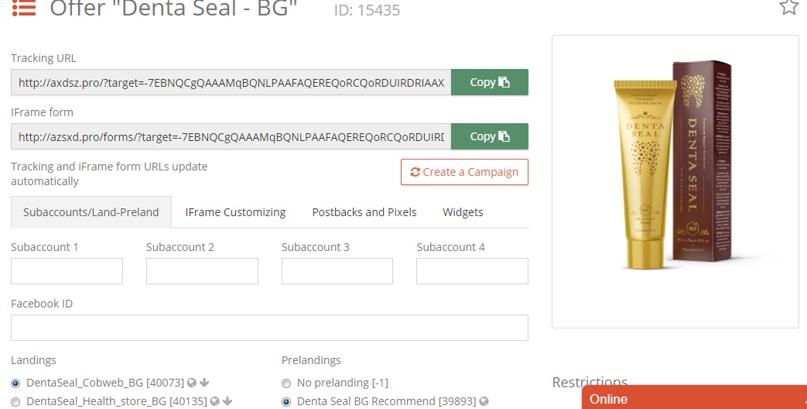 The emphasis in the creative texts was on toothache and that the paste practically fills the teeth. The images were taken from Google without any problems.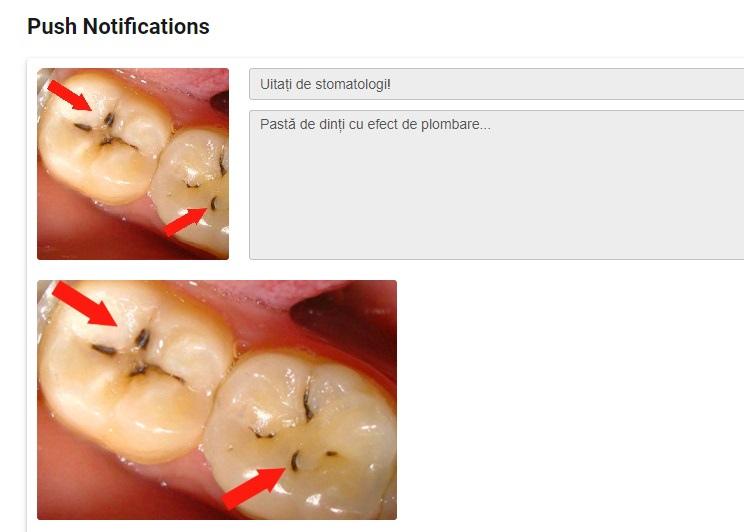 Initially, the traffic was only mobile. The price ranged from 1 to 2 cents, the audience was not segmented. As a result, after 10 days of passive flow, the earnings were $127. It's not much, but it's a normal amount of money, considering that there were no expenses for creatives, translations, working with the audience, and the campaign itself was not scaled. So, in fact, it was almost passive income.
Conclusion
E-commerce affiliate networks help affiliates start promoting product offers and make their first money. The advantages of this scheme are in the simplicity and clarity of the offers, as well as the ability to work in a white-hat (legal) way.
What are e-commerce offers in CPA marketing?
E-commerce offers in CPA marketing are offers that are products for mass consumption. These can be accessories, magic items (such as amulets), as well as products for beauty and health.
What is "white" e-commerce marketing?
White e-commerce marketing are offers that are not restricted by law or rules of traffic sources, advertising platforms, or legislation of any particular country.
What is grey e-commerce marketing?
Grey e-commerce marketing are offers that are in grey area, meaning that they cannot be advertised directly. The standard reason for this is that they can mislead potential buyers. For example, a cream for increasing potency or a spray for increasing luggage by several sizes.
What do e-commerce affiliate programs pay affiliates for?
E-commerce affiliate programs pay affiliates for attracting buyers to offers of advertisers (or offers of the affiliate network itself if it is direct). Payment can be made according to one of several models: CPA, COD, RevShare, or others.
What traffic sources are popular in this vertical?
Social networks as a source of traffic are in high demand because this vertical allows for placing ads there freely. Advertising networks also convert well, especially with push and pop ads.
How much can you earn on e-commerce affiliate networks?
Earnings here are not as high as in other areas, but product marketing gives the opportunity to start a campaign and earn some amount of passive income for some time. For example, $2000 a month.