How to create a fake conversation in Telegram, Instagram, WhatsApp, Viber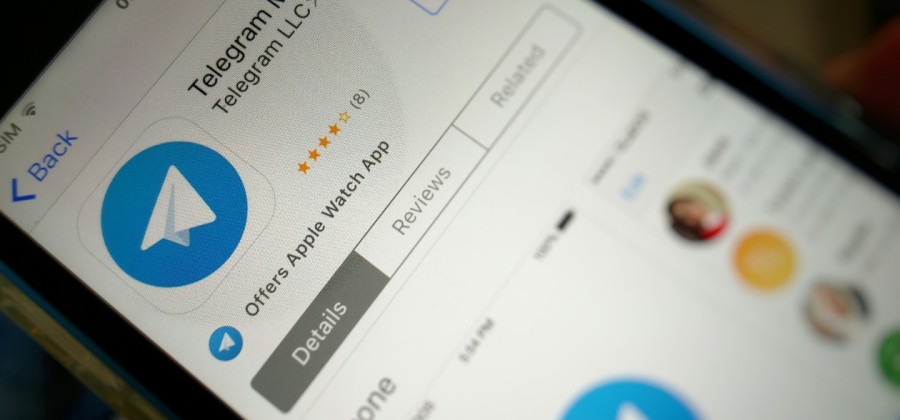 It is impossible to avertise in gambling, dating and binary options without fake conversations. The most popular schemes in these areas involve a simple link – advertising on social networks + a channel on Telegram, where grateful users write to us about how they became rich on your schemes (and memes). We tell you how to create a fake conversation for VKontakte, Telegram, WhatsApp and Viber on your own or with the help of services.
What is a fake conversation?
A fake conversation is a false, fake, or fake dialogue that resembles a real one. Some create them as jokes, others for sentimental videos on TikTok, and webmasters do it to increase the realism of their channels.
For what verticals are fake conversations needed?
First and foremost, for all those associated with gambling and binary options. One of the most effective ways to work with top casino affiliate programs is to drive traffic to the casino through Telegram channels, Facebook groups, and spam.
The target audience of such offers are gamblers who can easily be hooked on the hook of "everyone was lucky and you will be lucky." They are eager to lead on free spins, bonus account, and other nonsense that we will actively push into the target. The creatives for the target can be completely different, but here is the approach after we have brought leads to our channel remains unchanged: further we will need to work with the objections of the audience.
That's where we will need a fake dialogue in which other, supposedly channel participants, share screens with output funds and boast about how cool they helped to succeed and buy cool stuff.
You can use spy services and pull the creative from there. But keep in mind: such creatives can easily be tracked through a picture search, so you still need to change them. Or you can make fake-conversations yourself.
How to create a conversation without a service
Get friends to help: prepare a script for them and ask them to send you messages according to it. If you have several accounts in WhatsApp or Telegram, you can create a conversation with yourself.
You can also use special services and bots. Let's talk about them in more detail.
How to get a fake WhatsApp conversation for free
Website: Fakewhats.com.
Go to the link, set the settings you need.
Now enter our messages, choosing the "Messages" section in the menu at the top.
Press the download button under the chat and download it to yourself.
Done! The chat looks very similar to a WhatsApp chat.
How to create fakes for anyone and anything
Website: fakedetail.com
This site is super cool, intuitive and with a free constructor. There are settings for any messenger, divided into different devices. You can make a fake for any social network, as well as for SMS on Android and IOS.
No advertising, no watermarks.
To create a conversation, you need to choose either Social Media or Text Messenger, and then the messenger for which you are making the fake. For example, we want to make a fake for Telegram.
So, in the opened window, we need to set the settings for one interlocutor – avatar, etc. Then we fill in the same thing for the other and send messages from them to each other:
Done! Don't forget to press the download button under the conversation to download the screenshot.
Of course, to make the conversation more believable, additional proofs will be needed – photos, screenshots of checks, etc.
5 tips for creating fake conversations
Make sure the send time of the messages changes for the participants – in increments of 1-5 minutes;
Make sure that in the settings, everything that can be set on its own is filled in – so that technical information does not come out and does not spoil the screen at the most critical moment;
Try to come up with the screens on your own – someone else's scripts can be posted in cases. They can be easily googled and understood that they are fake;
Use emojis and stickers if possible, but not too much – people usually don't spam them in a business dialogue;
Set a normal profile picture for the participant, not a pixelated cat in one of the examples. After all, now they try to put either personal photos or something neutral on the avatar.
As you can see, creating a fake conversation is not that difficult. The main thing is to make sure that the time changes in the dialogue and the messages are not sent almost simultaneously.
FAQ
Why do webmasters need tools for fake conversations?
To increase consumer trust in the product/service being sold. People are more likely to trust other people, rather than "someone unknown." Positive reviews have a positive impact on the product's image and the level of trust in, say, a "programmer who got mad at a casino and leaked its schemes."
Where do creative elements, imitating conversations, come from?
Gambling, especially casinos, simply cannot exist without it. The combination of Telegram and target audience provides a stable income year after year. Both approaches and the approaches to the latter change and evolve, just as the evolution of social network neural networks, but fake conversations have a strong impact on people's trust.
What if there is no service for the desired messenger?
Take a friend or mom, play out a "performance" in the conversation, delete the extra. In any case, there are services that allow you to simulate any social network. The main thing is to search for these services properly.
Can you simply fabricate a conversation from several accounts?
Of course, you can. But for a long-term operation, such as a channel for earning money from casinos, you will need a lot of fake accounts with different names. If you want to mess around with fakes, go ahead. If not, use services. Most of the time, it will even be faster.