home
/ articles
/ Doorway Pages in Affiliate Marketing: How to Create Doorway Pages for CPA Networks
Doorway Pages in Affiliate Marketing: How to Create Doorway Pages for CPA Networks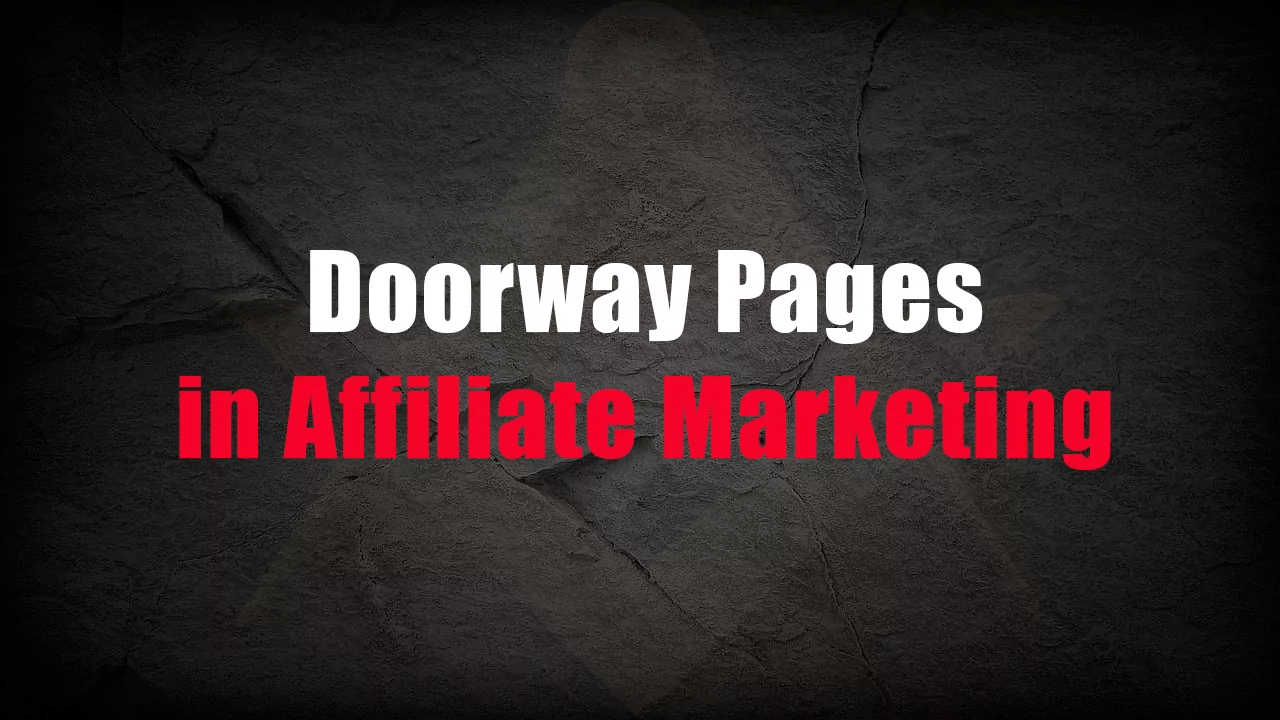 In affiliate marketing, there are many ways to generate traffic. One of them is to create doorway pages for CPA networks and convert visitors who come from search into leads. In this article, we will explain what doorway pages are, how they work, and the different types of doorway pages. We will also provide guidance on how to create them and take a look at potential earnings through real case studies.
What are Doorway Pages for CPA Affiliate Networks?
Doorway pages are special websites created to attract visitors and redirect them to other resources, such as CPA offers or pre-landings. They are created with a specific purpose and are used in affiliate marketing to maximize conversion and earnings. These websites are usually optimized for specific keywords and are designed to rank high in search engine results page (SERP). When users enter a relevant search query, they see the doorway page in the search results, click on the snippet, and are redirected to either the desired CPA offer or a pre-landing page.
CPA doorway pages are created to earn money through affiliate networks. They are optimized for keywords related to the offer's topic, then promoted in search engines to direct visitors to a pre-landing page or directly to the advertiser's offer. This is done using various methods:
Filling the doorway page with relatively normal content and leaving links to the offer.
Using clickunders, where clicking anywhere on the doorway page opens the advertiser's offer.
Applying redirects, where users are immediately directed to another resource when they open the doorway page.
In any case, doorway pages are officially prohibited by search engines because they often lack any useful information. Therefore, they have a short lifespan as search engines like Google, Bing, and others identify such sites and ban them.
There are three main types of such sites:
White: White CPA doorway pages are full-fledged informational portals that provide information about products related to the offer. Articles or advertising blocks contain links to the offer. Creating such websites is more expensive than gray and black doorway pages.
Gray: Gray doorway pages are created to transfer link juice to the main website and are rarely used in affiliate marketing. These websites are also filled with normal content to later insert links and boost the main website's search engine ranking.
Black: The primary purpose of black ones is automatic redirection. Black doorway pages use clickunders and redirects. In the case of clickunders, they may be filled with normal content, such as a story about a public figure. In the case of redirects, users don't even see the doorway page, so it contains automatically generated texts with an abundance of keywords.
Black doorway pages are most frequently banned. White ones look like regular websites, so they are not touched. Gray doorway pages are in the middle, but they can also be blocked if other prohibited SEO methods are detected.
The effects of doorway pages on SEO are described in detail here.
How to Create Doorway Pages for Affiliate Marketing
Creating CPA doorway pages won't be an easy start. To create them, you'll need to invest a lot of time and money in buying links, paying for various services, and boosting behavioral factors.
We could write a detailed step-by-step guide on how to create CPA doorway pages, but it would be a whole book. So, let's briefly describe the process. Follow this simplified algorithm:
Purchase hosting and a domain to host your network. Choose hosting based on the expected number of visitors, and select a domain that has a clean history. Ideally, you should use an old domain from a legitimate website or a completely new domain in any domain zone.
Scrape the keywords you will use to promote your site. Start with a high-frequency keyword and then select a group of low-frequency keywords related to it. Cluster your core keywords and distribute them across your pages.
Optimize your doorway page. Generate content by scraping, ordering from a copywriter, or using automated methods. Place the text, fill in meta tags, configure directory files, and more.
Set up redirection. Decide where you will redirect your traffic. Create a redirect or click-under using scripts or specialized services.
Promote your site. If you're using legitimate content, boost behavioral factors using specialized services. If not, buy inexpensive backlinks. Additionally, apply other promotion methods you are familiar with.
When your doorway page reaches the top positions in search results for specific queries, you will start receiving traffic. Be prepared that your site may get banned for violating search engine rules within 1-6 months or even sooner.
Doorway pages are somewhat connected to black SEO, and we have an article on it. Check it out!
Creating a doorway page for affiliate marketing on your own takes a lot of time. If you want to do everything quickly, use doorway page generators. These are services where you can generate doorway pages automatically. For example, you can use tools like JakoDorgen, PandoraBox, SEODOR, and other similar software.

You can also create a network of sites for promoting your main resource and use them for linking to promote offers. This approach is called PBN SEO (we will write about it soon, so stay in touch with us!).
Profitable Case Studies in Affiliate Marketing with CPA Doorway Pages
You can make good money with CPA doorway pages, and some case studies prove it. We consulted our most seasones affiliates about their experience with CPA doorway pages, and here's what they told us.
$3,500 in 2 Months from Coffee Sales
In this case, an affiliate marketing promoted an offer for selling regular green coffee. Many doorway pages were used, but only one showed an ROI of over 2,000%.
The trick was that many webmasters thought the niche was already saturated and didn't continue driving traffic. However, the case author analyzed the search results and realized there was potential for organic traffic. They collected over 1,000 keywords and used them on a doorway page, then performed standard optimization and launched the site. It survived for two months, during which it attracted over 12,000 unique visitors, and the total earnings exceeded $3,500. The net expenses for the doorway page amounted to just $4, excluding software, accounts, and other expenses.
$4,250 from Women's Handbags
In this case, an affiliate decided to focus solely on selling handbags, which ultimately brought in a decent profit over 11 months.
A network of doorway pages was created, with individual keywords parsed for each one. Traffic redistribution was set up using trackers. Over the course of 11 months, the project attracted more than 275,000 visitors and generated over 100 sales. Total expenses amounted to $350, while the affiliate income exceeded $4,250.
$1,550 on Off-Season Education
An affiliate had worked with education-related topics several times and decided to try running campaigns in the off-season rather than during the usual peak times. Doorway pages were chosen as the source of traffic.
Initially, the webmaster received 30-40 keywords from the affiliate network, which were later expanded to over 1,000 using special services. A network of doorway pages was then generated, with the cost of each site hovering around 15 cents. Domains and hosting were selected, and external backlinking was performed. It took three weeks for the creation process and an additional two weeks for monitoring and optimization. Subsequently, the doorway pages ran on their own for three months, bringing in over 222,000 unique visitors and 73 conversions during that time. Expenses amounted to $440, while the affiliate program generated $2,128 in revenue.
FAQ
What are doorway pages in affiliate marketing?
Doorway pages are websites created to redirect users to another resource. In the article, we explained in detail what doorway pages are and how to earn money with them.
How do doorway pages function?
The website is optimized to the maximum extent to reach the top of search engine results. From this site, the user is directed either directly to a pre-landing/landing page or proceeds to the main website.
How to create doorway pages for affiliate marketing?
We have provided detailed instructions on how to create a doorway page for affiliate marketing in the article.
How much you can make on doorway pages in affiliate marketing?
Judging by the cases, you can earn from several hundres per day to thousands dollars per month with doorway pages.