home
/ neural networks
/ Dora AI: Redefining web development and automated animations without coding
Dora AI: Redefining web development and automated animations without coding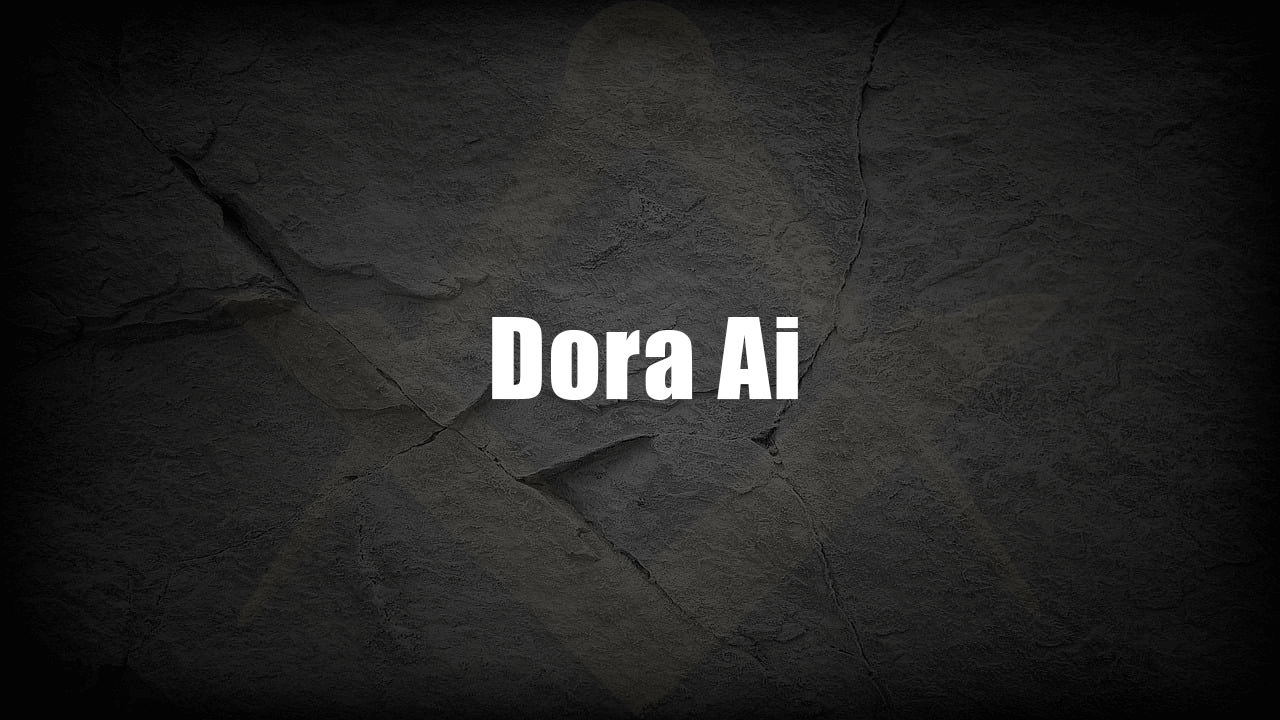 With the emergence of Dora AI, the capabilities of website creation and automated animations have reached a new level of efficiency and convenience. Dora AI is an advanced platform that enables users to create, customize, and deploy websites using natural language through the powerful code-free editor, Dora AI. This innovative technology opens up new possibilities for the web development and design process, as well as automated animations.
Features of Dora AI
Natural Language Website Creation. With Dora AI, you can create websites using natural language without writing code. Thanks to its intuitive and user-friendly code-free editor, you can build stunning and fully customizable websites in just a few seconds. This revolutionizes the web development process, making it accessible and straightforward for everyone.
3D Transformation of Static Projects. Dora AI allows you to transform static projects into 3D using its advanced algorithms. You can add depth and a sense of volume to your websites, making them more attractive and visually impressive. This opens up new possibilities for creativity and design in web development.
Animation Process Automation. The service enables you to automate the animation process for websites. This significantly simplifies and speeds up the creation and customization of animated elements, such as transitions, visual effects, and interactive components. Automated animations save time and effort for developers, allowing them to focus on more important tasks.
Application
Dora AI has a wide range of applications in web development and design. It can be used to create various types of websites, including corporate websites, online stores, portfolios, blogs, and much more. Thanks to its AI capabilities, website creation and customization become quick and easy processes, even for users without technical programming skills.
AI also finds application in automating the animation process. Developers and designers can utilize the platform to create complex animated effects, transitions, and interactive elements for websites. Automated animations save time and resources while ensuring consistency and a professional look for animated components.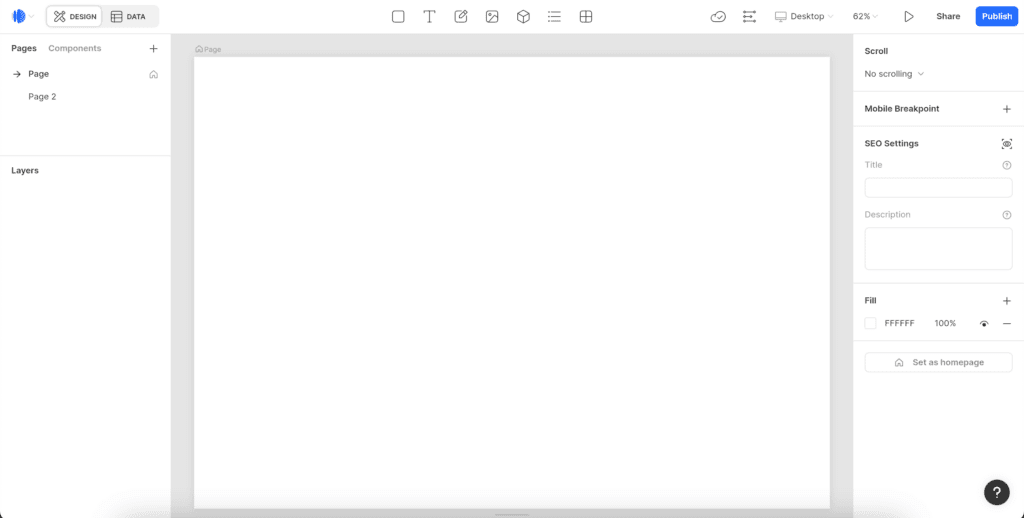 Advantages of using Dora AI
Code-Free Editor. Dora AI offers a code-free editor, which means users do not need programming knowledge to create websites. This makes the development process accessible to a wide audience and allows ideas to be quickly turned into reality.
Intuitive Interface. The platform provides an intuitive interface, making it easy to learn and use. Users can quickly grasp the tools and functions to create professionally-looking websites and animations.
Time Savings. The service significantly reduces the time spent on website and animation creation and customization. Automation of processes and an intuitive interface allow users to quickly implement their ideas without the need for lengthy coding and setup.
How to use Dora AI
Step 1: Registration and Login. The first step is to register and log in to the platform. Visit the official Dora AI website and follow the instructions to create an account. After registration, you can log in to the system and start using all the features of the service.
Step 2: Explore the Interface and Tools. Familiarize yourself with the Dora AI interface and tools. The intuitive code-free editor offers a wide range of functions for website creation and customization. Learn about the key elements of the interface, such as tool panels, menus, and the settings panel, to be prepared to create your first website.

Step 3: Create a New Website. Start a new project in Dora AI and choose a template that best suits your needs. Using the code-free editor, you can add and customize various elements of the website, such as headers, text, images, buttons, and much more. Utilize formatting tools to define the style and appearance of your website.
Step 4: Customize and Optimize the Website. Make additional adjustments and optimize your website. Dora AI offers options to customize the layout, color scheme, fonts, as well as add animations and interactive elements. Experiment with different settings to create a unique and attractive website.
Step 5: Publish and Share Your Website. Once your website is ready, you can publish it to make it accessible for viewing. In Dora AI, you can choose how to publish your website, including hosting it on your own domain or using a subdomain. Select the most convenient option for you and follow the instructions to complete the publishing process.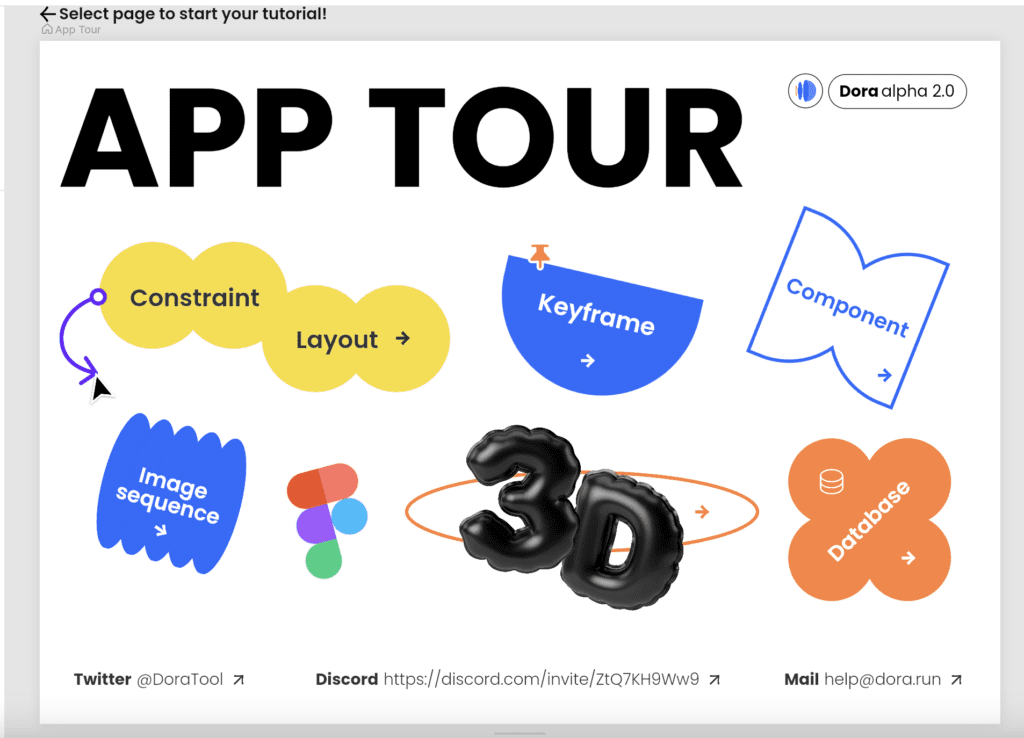 Step 6: Manage and Update Your Website. The service also provides convenient tools for managing and updating your website. You can easily make changes, add new content, update the design, and monitor your website's performance. This allows you to keep your online presence up-to-date and relevant to your needs.
Conclusion
Dora AI is an advanced platform for creating websites using natural language and automated animations. Its intuitive code-free editor and cutting-edge features enable users to swiftly and effortlessly develop stunning websites and animations without the need for programming. AI opens up new possibilities in web development and design, making them more accessible and efficient for all users, regardless of their technical skills. With this service, you can turn your ideas into reality within seconds, creating impressive and unique websites and animations.