home
/ articles
/ Gambling and Betting Verticals: What's the Difference Between Them & How to Make Money from Them
Gambling and Betting Verticals: What's the Difference Between Them & How to Make Money from Them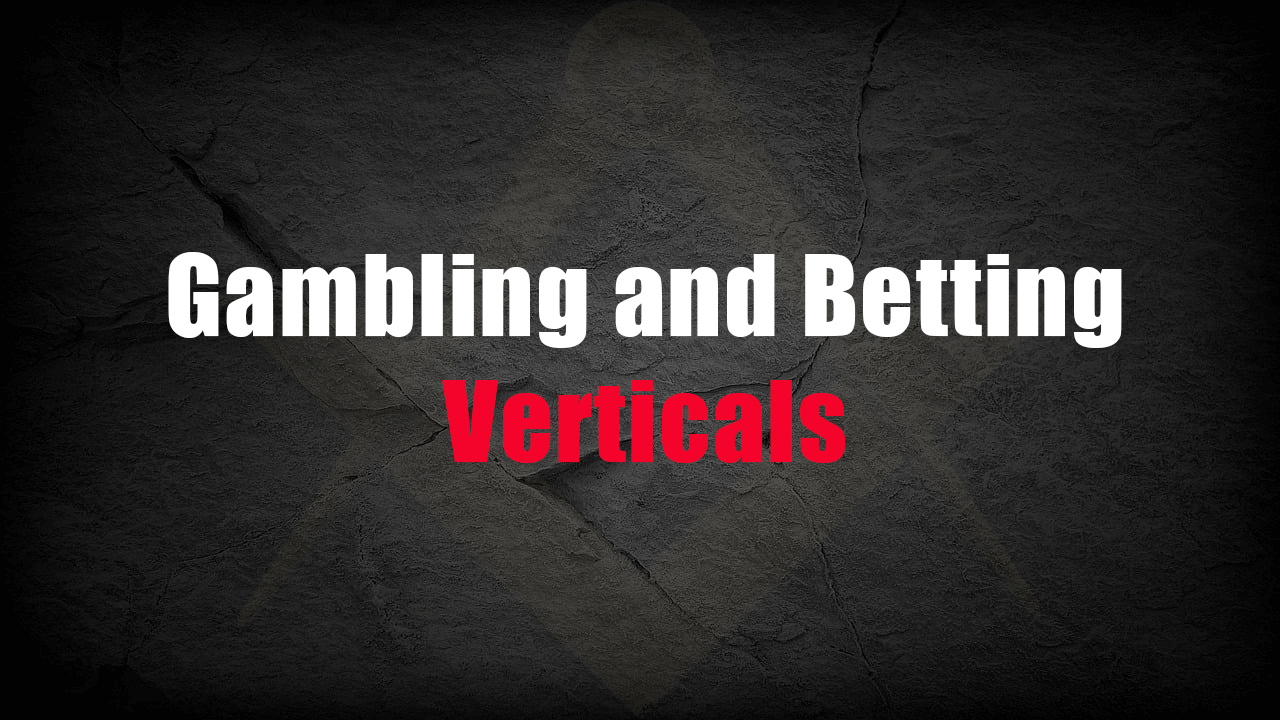 This article serves as an introduction for beginners in affiliate marketing. You will learn what gambling and betting verticals are, the different types of gambling, the distinctions between these two niches, and how to make money from them. At the end, there is a bonus video with a step-by-step guide on launching a gambling offer. Enjoy reading!
Gambling and Betting: A Simple Explanation
Gambling is an affiliate marketing vertical associated with casino games and gambling. In the gambling vertical, the offer typically involves online casinos or products that encompass casinos, bookmakers, and various lotteries. Gambling is a niche for individuals who seek entertainment, excitement, and the possibility of making some extra money.
Betting, on the other hand, is a vertical entirely dedicated to sports betting, including esports and, more recently, other events happening worldwide where the outcomes are unpredictable. In the case of betting, affiliate marketing specialists promote bookmakers.
According to Britannica, betting is considered a form of gambling. The same has been stated by the Reg2Bet channel. However, in affiliate marketing, there is a distinction between these two "verticals."
How does gambling differ from betting?
Let's highlight the differences:
Legalization: Sports betting and other event-related bets are officially licensed and permitted in most GEOs (geographical locations). Conversely, gambling may be prohibited in certain regions. This circumstance has given rise to "grey" online casinos with their own difficulties, such as users being unable to fund their accounts with regular bank cards or withdraw their winnings. However, it should not be assumed that gambling is inherently an illegal phenomenon. In many countries, especially tier-1 countries, casinos are primarily seen as a form of entertainment.
Earnings: This refers to the potential income that webmasters or affiliates can expect. It's no secret that gambling is the most popular vertical in 2023. This is because CPA payouts in gambling can reach $300-400. In betting, the amounts are significantly smaller, and the common practice is to work on a RevShare model.
Approaches: In gambling, emotions of streamers, news-based approaches, or success stories are utilized, while in betting, the situation is different. One needs to have a good understanding of the market, use sporting events in creatives, or create the image of a successful tipster to attract scheme-based traffic.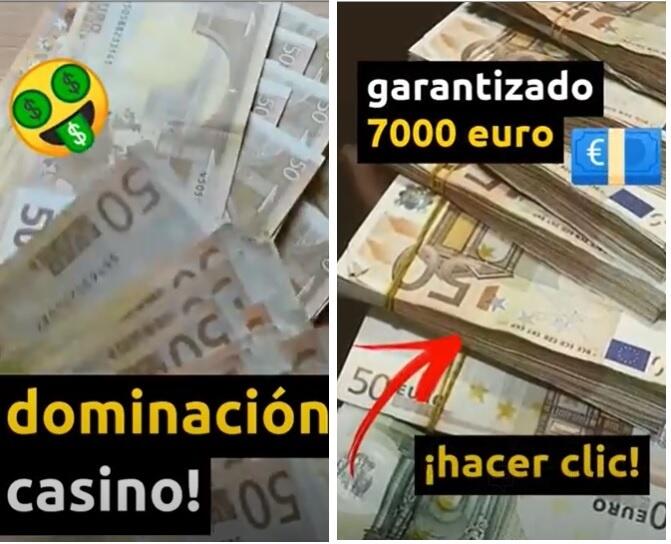 Is the gambling market legal overall?
It is completely legal, but not in all countries. Additionally, not all online casinos and bookmakers are legal in certain regions, even if gambling and sports betting are allowed. For example, in order to operate legally in Belarus, online casinos or bookmakers must obtain a special local license. The Curacao license, which is obtained by the majority of casinos, is not suitable in such cases.
The stereotype that gambling is solely about "taking money from users" crumbles when delving deeper into the topic and understanding what happens in the gambling market.
If we consider the entire niche in terms of millions of dollars, here is how it looks according to analysts' forecasts: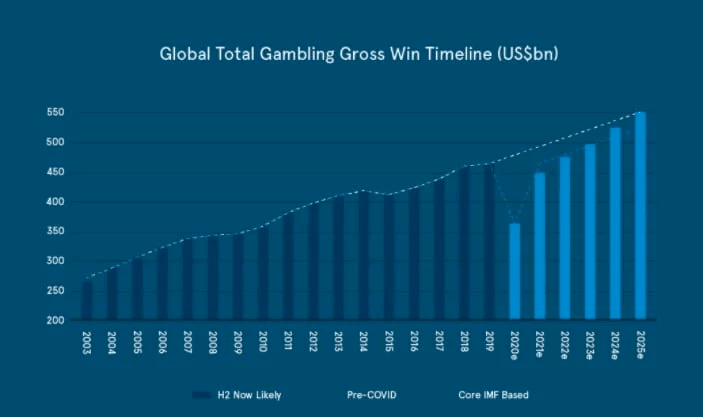 For example, a casino license in Ukraine costs around $2 million. While it may seem like a significant amount, local providers are working towards legalization. Here's why:
It allows for advertising on television and radio.
It provides access to outdoor advertising.
The brand becomes recognizable and media-driven, attracting a significant influx of players.
This is why the gambling market is absolutely legal in the majority of GEOs and differs from the perception commonly held in our familiar domestic mentality. While Russians associate casinos with the "Vulcan" brand and deception, European countries have been playing in casinos for decades, and you can profit from it.
However, it is true that there are indeed casinos where winning is impossible, and if a player encounters a scam, there will be nowhere to complain. These casinos are referred to as scripted. In such sites, the owners themselves regulate the Return to Player (RTP) percentage, meaning the payout percentage of slots. These sites lack licenses and are unregulated.
On the other hand, licensed casinos are regulated, and if you are scammed, there will be a place to file a complaint, although not always. But that's a topic for another time. In licensed casinos, it is the slot operators, not the casino owners, who regulate the slot payout percentage. The casinos simply host the slots and share a percentage with the operators from each player's spin.
Gambling: How to Make Money in the Vertical
So, you've decided to become an affiliate and start driving traffic to gambling or betting offers. At this stage, beginners often have a lot of questions: Where can you find offers? Where do you get traffic from? How much money do you need to start? And how do you even get started? Let's answer each question in order.
Where can you find gambling offers? On the website, we aggregate the best advertisers with the most favorable conditions on the market. Take a look at our ranking of the top gambling affiliate networks. That's where you'll find the most converting offers and the highest payouts for CPA, RevShare, and Hybrid models. And here's the ranking for betting affiliate programs, check it out.
In the gambling vertical, there is also the concept of "direct advertiser." This means you can drive traffic directly to the product instead of going through an affiliate network. Direct advertisers usually don't accept newcomers, but they allow collaboration through affiliate networks. So if you're a beginner, it's better to start working with affiliate networks before considering direct advertising.
Where can you get traffic from? The most promising sources of traffic today include:
Facebook
Google UAC (in-app advertising)
Google contextual-media network advertising
SEO (casino review websites)
In-app networks
Twitter
It's more challenging but still possible to work with teasers, push notifications, and local sources in your chosen GEO. We recommend reading the adjacent material on traffic sources for gambling.
How much money do you need to start? The answer will be obvious, and don't try to find a more precise answer — it all depends on the GEO, traffic source, and chosen offer. If you're running CPA offers in Tier-1 GEOs, you should head straight to UAC and Facebook. If you're working with low-cost CPL leads in poor GEOs, feel free to test pushes and TikTok. If you want to work with everything at once, create casino review websites targeting low-frequency keywords. The budget can range from $500 to $10,000 at the start.
Remember that working with gambling is a labor-intensive process that comes with the risk of bans and other challenges faced by real affiliates. But here's the good news: once you find a converting combination, you'll easily earn two to three times your initial budget in just a couple of weeks. This is the main factor that attracts the attention of thousands of webmasters to the gambling niche.
Summary
The gambling niche is one of the most profitable in affiliate markting. Gambling and betting offers differ in their essence but share one thing — high payouts and the potential for significant earnings, albeit not without effort. Don't forget the key points from the article and aim for success:
The gambling market is legal and not synonymous with "scam and fraud."
Gambling and betting are different niches — gambling is associated with casinos, while betting is about sports betting.
Affiliate marketing in gambling and betting is not as easy as it is portrayed in courses and training programs. However, you can watch our video, and the picture will become clearer.
The iGaming industry will continue to grow and reach a market capitalization of half a billion dollars by 2025. And the best part is that we, as ordinary affiliates, can get a piece of that money pie!
We wish you good luck in conquering the vertical and recommend exploring the related materials below. There's no advertising, only useful and objective information to help you understand other aspects of working in the gambling and betting market. Farewell, and best of luck!
FAQ
Gambling – What is it in simple terms?
Gambling is a vertical that encompasses casino games, lotteries, and sports betting. Since 2019, a new niche called betting has emerged, focusing solely on sports betting and working with bookmakers. Nowadays, gambling is primarily associated with lotteries, casino games, and other online entertainment with the opportunity to win money.
How does gambling differ from betting?
Gambling primarily refers to casinos and offers related to casinos. Betting, on the other hand, involves bookmakers that are promoted through sports betting and important sporting events.
What types of gambling exist?
If we classify gambling based on "fairness," there are script casinos and licensed gambling. Script casinos are those where winning is impossible. Licensed gambling refers to products offered by international operators that meet all requirements and guarantee payouts to winning players. If we consider the types of gambling based on payment models, there are currently three: CPA (payment for the first deposit), RevShare (percentage of casino profits), and Hybrid (a mixed payment model).
Gambling: How to make money in the gambling vertical?
An affiliate can earn a substantial amount of money in gambling. To do so, you need to choose an affiliate program, an offer, and then drive traffic to it to generate desired deposits. For each deposit, the affiliate will earn money, ranging from $20 to $350, depending on the country.
Is the gambling niche legal?
The gambling niche is entirely legal. In European countries, casinos are considered normal entertainment, similar to going to a water park or a restaurant. There are countries where casino activities are strictly prohibited. However, there are more countries where casinos are legalized, offering incredible earning opportunities for us, affiliates.