How to Create Hidden Hashtags on Instagram in 2023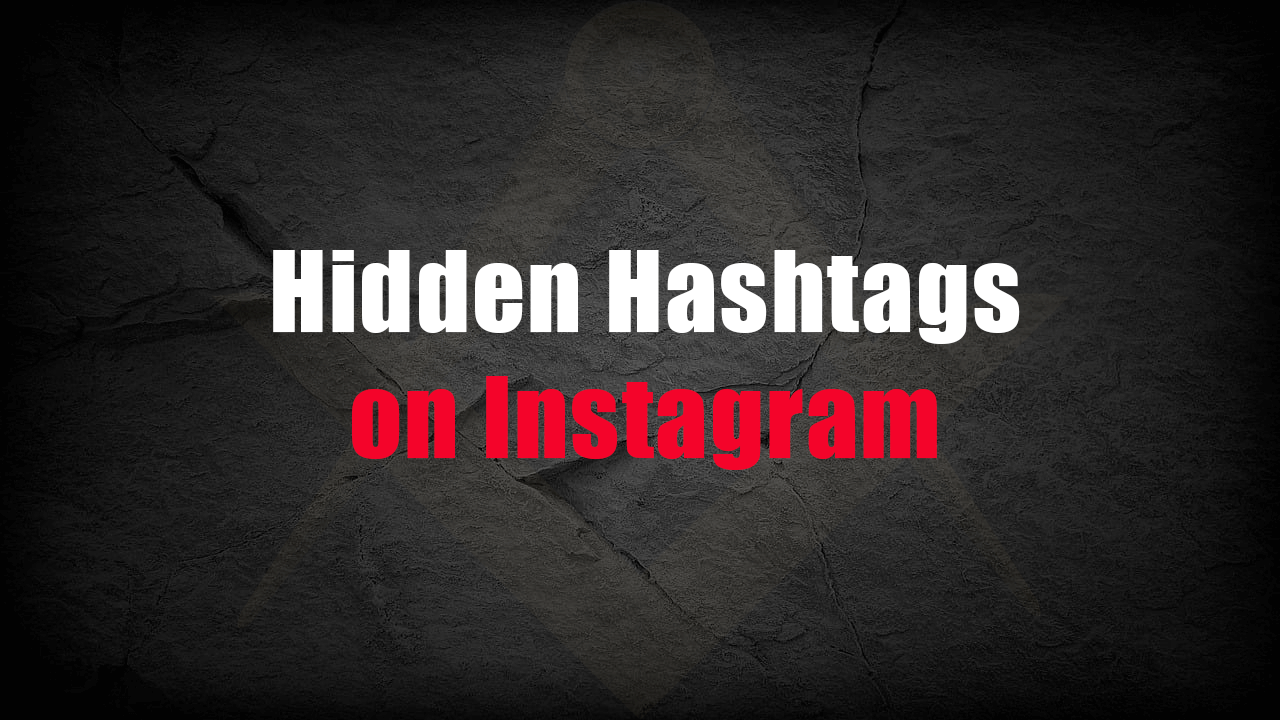 Hashtags on Instagram are one of the tools for promoting a profile and categorizing content. Some users wonder how to hide hashtags on Instagram. Our article will provide a step-by-step guide with methods that are still up-to-date in 2023.
Hashtags have long remained one of the main drivers of post promotion on Instagram. Tags are visible in users' recommendations, allowing them to discover your post.
Hidden hashtags on Instagram are invisible hashtags for posts and stories that users can use to find content by categories.
They are used to make posts or stories look neater. Hidden hashtags free up more space for descriptions without distracting users' attention to read the tags. Some users use so many tags that it appears visually unappealing.
Additionally, hidden hashtags are easier to edit as they are not visible in the main text.
Hidden hashtags can help with discreet promotion, as the profile doesn't appear as an intrusive blog, and followers and likes come through invisible tags.
The methods that used to work before are now flagged as errors by Instagram. Previously, you had to post a comment, reply to it, and then delete it.
There are other reasons why hashtags may not work, including:
Poor selection of words in the tags.
Placing hashtags in the post instead of using the hidden format (you can only place up to 30 tags in a post).
Placing hashtags in old posts.
Instagram may restrict your account if you use prohibited words in your hashtags, use too many hashtag blocks simultaneously, or use identical blocks in every post. It's recommended to publish hashtags gradually, starting with 5 blocks of 30 hashtags each.
Now let's focus on the working and up-to-date methods in 2023 for adding hidden hashtags.
So we've established that it's still possible to promote posts using hashtags on Instagram in 2023. As for formatting stories, the platform no longer displays them when typing tags, so there's no need to tag them in stories.
Let's explore the methods for hiding hashtags under posts.
Method 1: Leave two comments
This method is similar to the well-known old method, with a slight difference. Instead of just leaving a comment with hashtags, you need to reply to your own comment with the same hashtags and then delete the first comment.
Step-by-step instructions for this method:
Leave a comment under your new post with any character.
Reply to your own comment with another comment containing the desired hashtags.
Reply to the second comment with the same comment containing the hashtags.
Delete the first comment.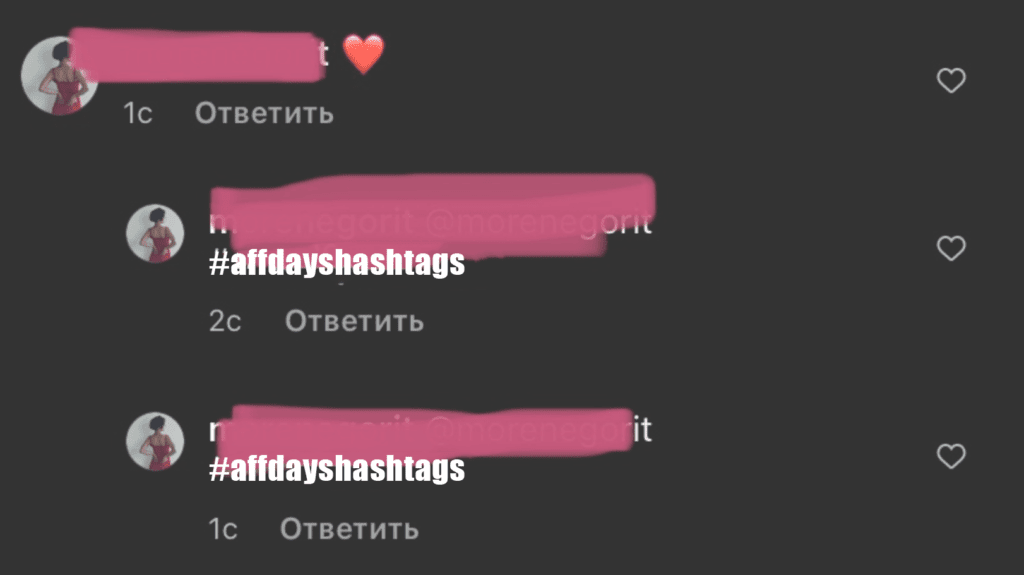 As a result, all comments under the post will be deleted, but the necessary hashtags will remain associated with the post.
Working with two accounts
For this method, you'll need to create an additional account. After posting on your main account, leave a random comment from your second account. Then, using your main account, reply with the desired hashtags. Finally, hide the comment from the second account in the settings.
Here's how to hide the comment from the additional account:
Open all the comments under the post.
Tap on the three dots ("…") at the top.
In the "Comment Settings" window, select "Manage Comments."
Choose the relevant comment and click on "Delete."
This method is slightly more complex than the first one, but it is also effective.
Including hashtags in the post caption
You can also include hashtags directly in the caption under your post, inside the post itself. However, to make it visually appealing and hide the hashtags, you can follow these steps:
Create the caption for your post.
On each new line, add multiple rows of dots (you can use underscore).
Below the dots, write the hashtags.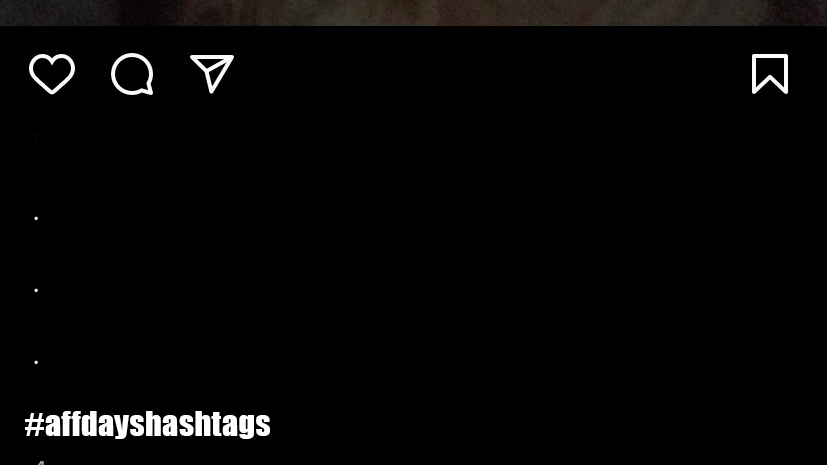 Using this method, you can easily make the hashtags invisible. To find them, users will need to click on "More" and expand the post caption. It's important to keep the post text within the Instagram character limit, as longer captions may be cropped.
This method allows you to incorporate hashtags seamlessly while keeping them hidden in the expanded caption view.
As we've already discussed, old techniques for creating hidden hashtags no longer work. Still, it's better to understand not also what works, but what does not work, too. Let's explore two of these methods in more detail.
Leaving a comment
In the past, it was possible to hide hashtags and delete comments using a single comment. Here's how it was done:
Leave any comment (emoji, number, any character) under your new post.
Reply to your own comment with the desired hashtags.
Delete the first comment.
If you use this method, your post will not be displayed on the Instagram hashtag platform, making it ineffective and outdated.
Hashtags in Stories
Previously, we used to add hashtags to Instagram Stories, and they would appear on the overall hashtag platform. However, whether you hide them or leave them visible, they no longer appear in the search bar.
Here's how it was done before:
Stretch the hashtag to a size where it wouldn't be visible in the Story.
Reduce the hashtag size in the Story to be very small and match the font color with the background color.
In Stories, there are other techniques for promotion. However, Reels, along with regular posts, still utilize hashtags on the hashtag platform.
Conclusion
The main advantage of hidden hashtags in Instagram is that no one can see any suspicions about whether your account is personal or created for active promotion.
In conclusion, let's discuss which hashtags will be most beneficial for your Instagram:
Use topic-specific hashtags. High-frequency hashtags (#USA, #music, etc.) have millions of views, making it unlikely that your post will be noticed. It's better to use hashtags that characterize the theme of your post. These are called content hashtags.
Change hashtags and their quantity in different posts. Using the same hashtags for every post is seen as spam by the platform. By diversifying your hashtags over time, you can attract more people to your account.
Check the statistics. If you have a business account, you can check the Instagram statistics. Analyzing the statistics can help you determine which hashtags generate the most engagement from users.
Use branded hashtags. These are useful for an online brand portfolio. The hashtag can consist of only the company name. With a dedicated audience, branded hashtags can work very well.
Location-specific tags. Geo-tagged hashtags are used to attract a targeted audience in specific locations. They include the name of the country, city, or other location.
Tags for categories. For navigating within your account, organizing giveaways, contests, and promotions, use these hashtags. You can write anything you like in them and create your own categories.
Hashtags in Reels. There are many nuances to promoting videos in Reels. Hashtags in Reels work in the description, not directly on the video.
Avoid using too many hashtags. Having only hashtags under a post looks unattractive, and relying solely on hashtags won't help grow your account. You need to use all available promotion tools and not forget about the quality of your photos and captions. When the content is interesting, people will want to follow your account.
What to do if hashtags are not working? There are two main reasons for this:
You're using them incorrectly (a proper hashtag consists of a pound sign followed by a word or phrase without spaces).
Your account is shadowbanned (if it's a business account, it is closely monitored by Instagram's artificial intelligence, tracking both your actions and the activity of your followers. To promote effectively, you need to use calls to action wisely).
If your account is shadowbanned, you should contact technical support. However, sometimes an account remains banned for several months. In such cases, the only solution is to delete that profile and create a new one.
To effectively use hashtags and avoid suspicion from Instagram:
Manually type hashtags instead of using copy-paste schemes.
Don't use other people's tags; instead, choose them independently or find them on specialized platforms for hashtag selection.
Don't forget to caption your images with more than just hashtags.
Avoid using the same tags everywhere.
The maximum number of hashtags is 30 per post.
To effectively use this promotional feature (hashtags), you can follow this approach: under a new post, add around 30 trending hashtags, delete them after a few minutes, then add another 30, more niche-specific hashtags, and again, after 15-30 minutes, add hashtags related to the post's theme.
FAQ
What are hidden hashtags on Instagram?
Hidden hashtags on Instagram are concealed tags that promote an account. They are made invisible to other users in order to keep your account promotion discreet and maintain the visual appeal of your posts without cluttering them with unnecessary words.
How do they work and who needs them?
Users cannot see that you are using hashtags, but they can still find your posts on the general platform with hashtag searches on Instagram. Hidden hashtags are useful for promoting your account, increasing followers, and boosting activity on your profile.
How to hide hashtags in a post?
There are three ways to do this: using an additional account, deleting comments with hashtags, or placing multiple rows in the post to push the tags down.
Is it possible to hide hashtags in comments?
It is possible to hide hashtags in comments, but not using the old method. Instead, you can add an additional comment.