How to Make Money on TikTok in 2023 from Scratch: 7 Ways and 3 Examples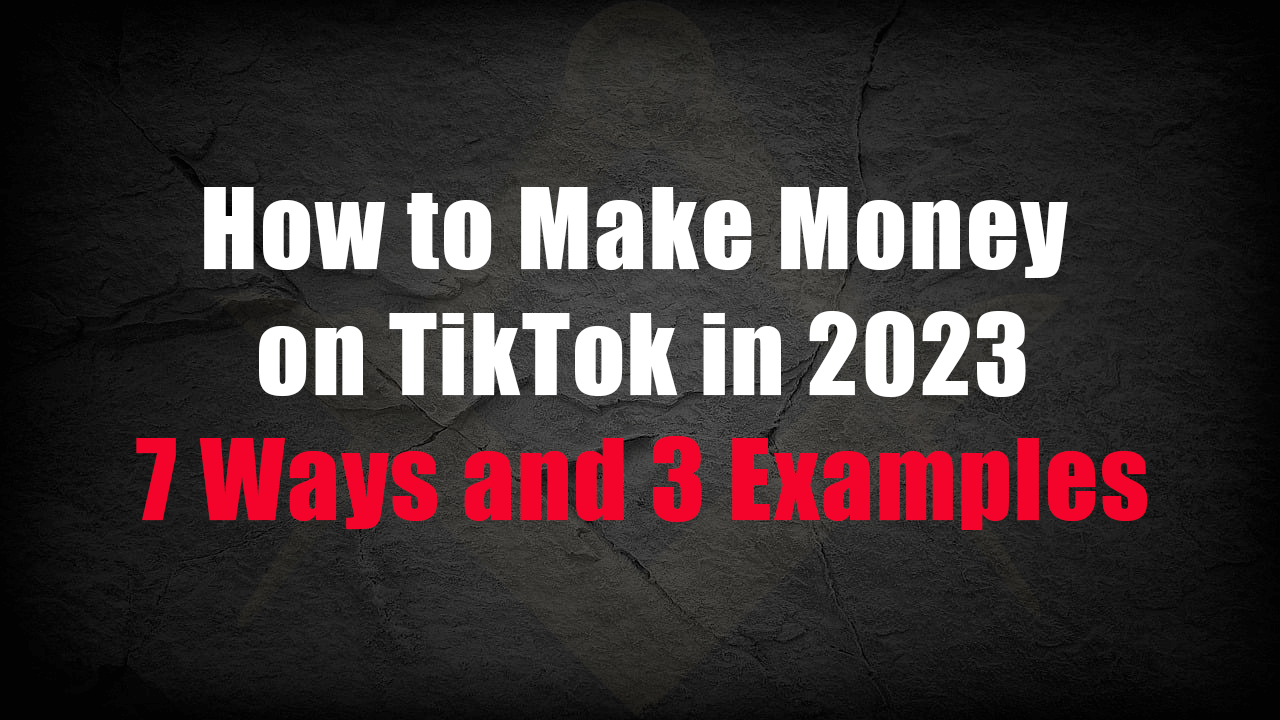 TikTok, the social network for video sharing, has firmly established itself as one of the top platforms in the world in recent years. It is used by entrepreneurs, large companies, marketers, and affiliates. Each category of users has its own goals, but they are all interested in targeted traffic.
In this article, we will explore how to make money on TikTok in 2023. We will discuss popular ways, provide fresh examples, and show how to build processes from scratch.
Can you make money on TikTok in 2023?
When TikTok first appeared, it was associated with a trail of uselessness. Many users believed it was only suitable for posting videos of people mimicking trendy music. Marketers and affiliates, thinking that it's impossible to make money on TikTok, avoided studying the platform because its core audience consisted of children and teenagers.
But in 2023, TikTok is a trending social network that has firmly established itself as one of the top four platforms in the world, following YouTube, Facebook, and Instagram. According to recent research, the app has over 1 billion Monthly Active Users (MAU).
When TikTok was initially entering the market, it gained popularity through numerous challenges. Now the app has created unique conditions that are specific to TikTok.
Entrepreneurs, marketers, and affiliates have recognized the value of TikTok. With the introduction of TikTok Ads, they were able to generate traffic with minimal effort. While working in a lightweight mode is no longer possible, it is still realistic to run advertising campaigns profitably.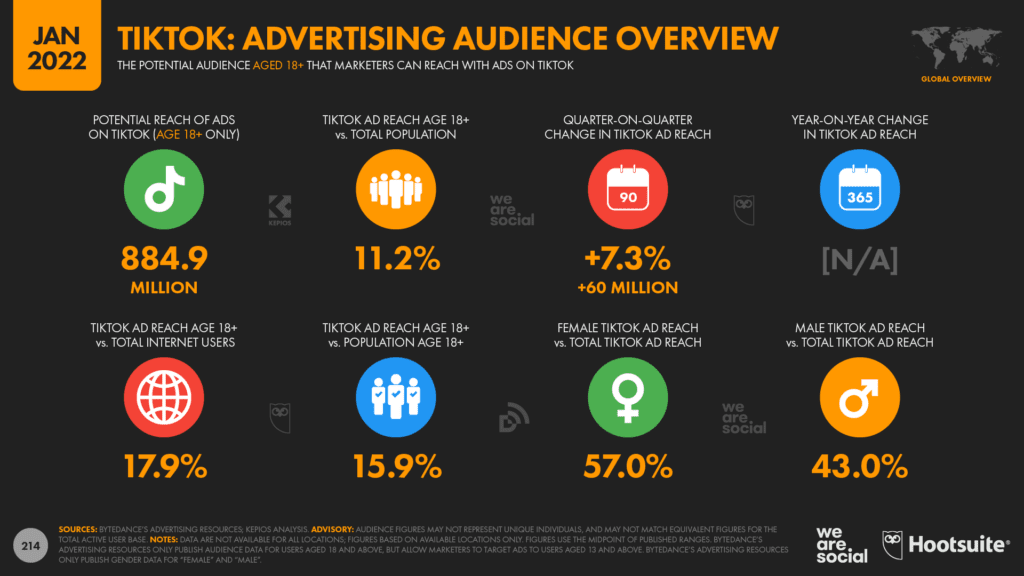 It is possible to earn on TikTok through affiliate marketing, integrations, SMM, and other directions. The level of income and demand for services depends on recognition within the niche. Some specialists manage to make TikTok their primary platform and consistently generate income.
How Much Money Can People Make on TikTok? 3 Examples
When newcomers ask about how much they can earn on TikTok and want a straightforward answer, they fail to see the whole picture. Profits can vary by tens of times in each case because they depend on a whole list of factors.
Most popular bloggers earn hundreds of thousands of dollars for live streams, sponsorship posts, track promotion, and other forms of interaction with advertisers. However, local opinion leaders with 10,000 followers are unlikely to achieve similar figures.
If we look at the incomes of most popular opinion leaders in the global market, we're talking about millions of dollars per year. Most of them shift their focus away from TikTok and develop their own online and offline products. They leverage their influential profiles to attract leads for free.
A similar situation applies to marketing, the CPA market, and account reselling. Each case is individual, and even with all the inputs, replicating someone else's experience can be challenging. Often, even a 100% copied advertising campaign yields a minimal number of leads.
$50,000 without an advertising account – an example of how to make money on TikTok
In February 2020, there was a famous story of an American affiliate who promoted nutraceutical products through bloggers. The reach of the posts reached 2 million organic views.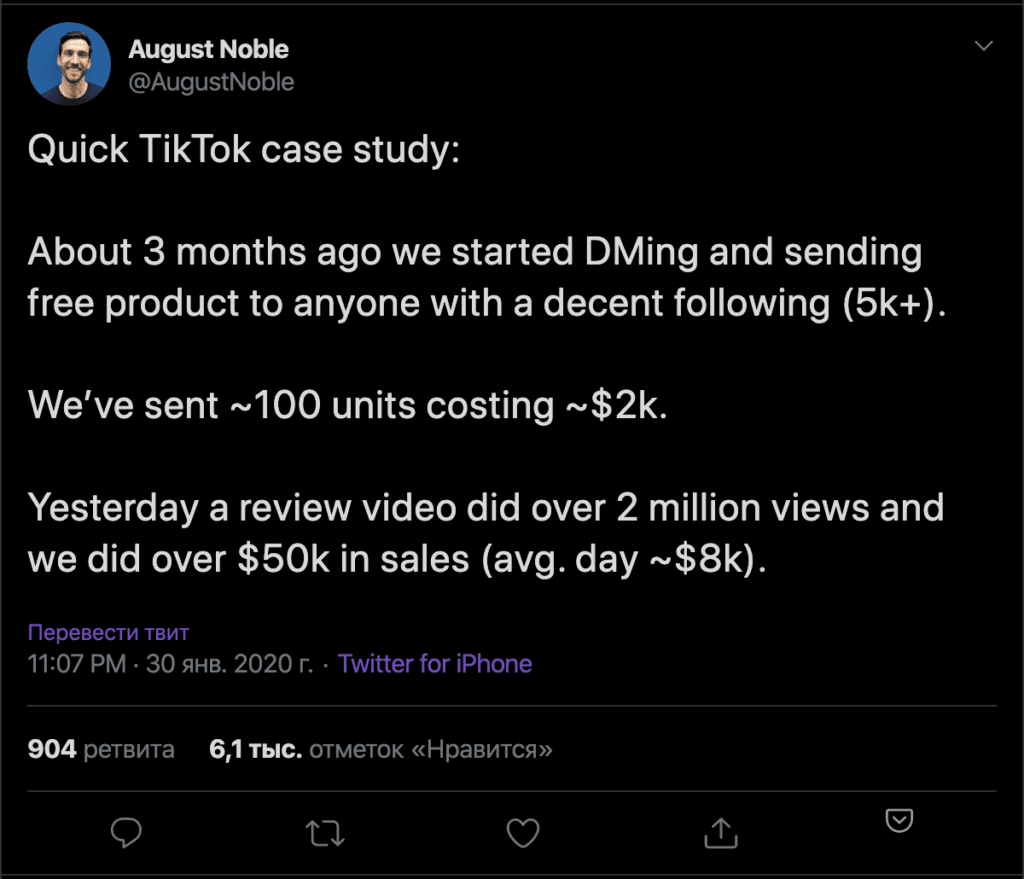 The affiliate only spent money on sending product samples, which amounted to around $2,000. Nowadays, replicating his success is extremely difficult due to high competition among advertisers, but working with bloggers often brings better results than launching advertising campaigns through TikTok Advertising.
$280 on almost free traffic – an example of how to make money on TikTok
TikTok is ideal for generating conditionally free traffic. In this niche, it has virtually no competitors except for YouTube Shorts. The case author uploaded videos of attracting girls to the social network and directed traffic to dating offers.
In total, the author used around 70 accounts, 10 of which attracted over 20,000 unique visits and 115 conversions. He earned $280, not including the costs of consumables.

$100 through a referral program – an example of how to make money on TikTok
The case author delivered leads to an offline business and received a percentage from each client who activated a personal promo code. The author filmed a video about dentistry, which garnered nearly 40,000 views and converted into 10 clients.
After this small success, the author continued to establish contacts with local companies and created several more videos. The author did not share other figures publicly, but most likely, he was able to earn several hundred more dollars.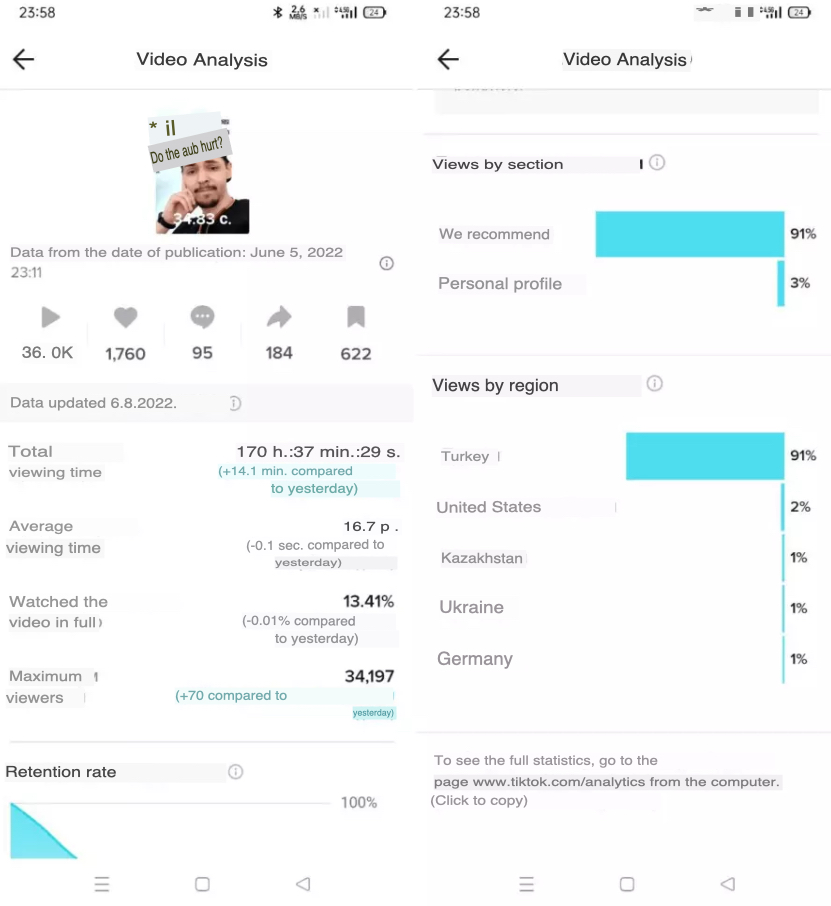 When working with TikTok, it is necessary to plan the monetization options for the content in advance. These can include referral earnings, offers in CPA networks, donations, or monthly subscriptions. The volume of traffic depends on the quality of video ideas on TikTok and the approach to filming.
5 Ways to Make Money on TikTok from Scratch
Newcomers in money-making often seek opportunities to earn on the social network without spending money. While it is possible to achieve this task, one should not expect quick results.
Many believe that adding a few videos to TikTok that are guaranteed to go viral is enough to generate dozens of leads, but it doesn't work that way. In the dating case mentioned above, the affiliate uploaded hundreds of videos across 70 accounts and only earned $280.
For those who want to earn through almost free traffic, account reselling, and other ways, it is necessary to prepare for persistent and routine work. Only then can they expect results in the future.
Affiliate Marketing – a way to make money on TikTok
The CPA market is growing every year, with new niches and approaches emerging in classic verticals. TikTok is considered one of the main sources for earning on offers from various categories. You can drive almost free traffic to dating, gambling, installs, and other thematic offers.
There are many approaches to generating traffic, but it's better to use content formats familiar to users. For example, men respond well to videos featuring attracting women and click on links in their profiles. The same goes for gambling and apps.
When driving traffic to affiliate networks, it's necessary to mask the final URL using URL shorteners or through a pre-lander. It's not possible to insert an active link in the video, so to get hundreds of clicks, you need tens of thousands of views.
Of course, if you work with TikTok, don't forget about anti-detection browsers. They are essential for working with this traffic source, as you need to resemble a regular internet user as much as possible. With their help, you can automate processes, change IP proxies in one click, forget about routine, and save a lot of time.
Donations – a way to make money on TikTok
If an account gathers a lot of views, likes, and reposts, you can leverage audience engagement to collect donations. Donations in live streams and through external services are suitable for this purpose.
During streams, creators can collect coins through TikTok's standard interface. These coins can be exchanged for real money once a sufficient amount has been accumulated. The social network retains 20% of the earnings.
Account Reselling – a way to make money on TikTok
There is a demand in the market for established TikTok accounts with several thousand followers. Affiliates and digital project owners are willing to pay $100-200 or more, depending on the account's quality.
Gaining 2-3 thousand followers on TikTok can be achieved through 1-2 months of active work, although it may not always be possible to accomplish the task with just one video.
Established accounts can be monetized through partnerships, donation services, or even resold partially if there is a regular influx of video views.
Profile Management – a way to make money on TikTok
Entrepreneurs are willing to pay generously for the promotion of TikTok pages. Even small local brands are finding success on the platform, making it easy to find clients.
At the initial stages of development, you may need to work for reviews at a minimal price. However, as you build a reputation, you can steadily increase your rates. Popular SMM agencies charge $1,000 or more per month for their services.
Selling Infoproducts – a way to make money on TikTok
TikTok is increasingly being used to promote various infoproducts, such as courses on affiliate marketing, language lessons, franchises, and other goods. You can promote unique infoproducts through your own page or sell other people's courses and earn through referral programs. Success depends on your approach to work.

The key aspect for money makers to know about TikTok is that there is a substantial amount of traffic. If you can consistently generate high volumes of traffic, you can earn at least a few hundred dollars through monetization. Content that complies with the platform's rules has the potential to be featured in recommendations, leading to targeted traffic and audience growth.
Is It Possible to Make Money on TikTok Without Investments?
The answer is yes. It is possible to make money on TikTok without investments, although building a profile will require more time compared to when working with initial investments.
For example, you can create promotional videos and offer companies custom creative development services in TikTok. This service will be of interest to anyone placing targeted advertisements through the advertising panel.
The main question is how much you can earn through monetization tools. Passive income of $20-30 through affiliate networks is unlikely to be considered significant earnings.
If you have time to experiment with acquiring almost free traffic, you can purchase a bundle of accounts, upload videos to them, and monitor the statistics. Once you achieve a stable traffic volume, you can convert views into clicks on affiliate network websites through clickable links in the profile.
Another way to earn with minimal investment is through live broadcasts. With a few thousand followers, viewers can send donations. While it may not be possible to earn thousands of dollars with such a audience size, some profit can be made.
TikTok live streams are highly popular. You can find ideas for themed broadcasts from competitors. Some creators offer wake-up calls in exchange for donations, while others perform tasks for monetary rewards. The scenario is only limited by the author's imagination and the rules of the social network.
2 Additional Ways to Make Money on TikTok
In manuals on earning with TikTok, you can find dozens of different methods. Each method has its own peculiarities, entry thresholds, and earning potentials. Money makers often have to test 3-5 schemes before finding a niche.
For example, not everyone can immediately generate traffic from TikTok Ads. Beginners often experience losses with their first campaigns and only achieve success after 5-10 subsequent attempts.
The main secret to successful performance in any niche is to constantly interact with the platform. By immersing yourself in the niche and staying up-to-date with trends, you can always find opportunities to earn.
Track Promotion
Music compositions are considered one of the coolest tools for gaining viral reach and rapidly increasing your audience. You can create tracks for companies and promote them by creating a large number of videos. If you manage to get your audio into the trends, the advertiser will receive a significant amount of targeted traffic.
Creating Viral Content
This method can be used regardless of the number of subscribers on TikTok. Some videos become viral and end up in recommendations, generating millions of views. If you can replicate the success of popular creators, monetization won't be a problem.
Profiles on TikTok with viral content regularly end up in recommendations, leading to rapid audience growth. All that's left is to insert an active link in the profile and earn from the traffic.
5 Tips for Money Makers
While it is possible to gain traffic on TikTok with minimal effort, it's important not to expect light work. It is more challenging to get featured in recommendations on Instagram or Facebook, but the competition on TikTok is no longer as low as it was 3-4 years ago.
TikTok actively fights against redirecting traffic to external platforms, so accounts can be restricted for suspicious links. Obtaining permission to redirect traffic with a link to Telegram is very difficult. Therefore, caution is necessary to avoid losing your account.

Tips for Working with TikTok:
Familiarize yourself with the platform's rules. Many people neglect reading the terms of service, but understanding them can help you avoid restrictions.
Stay updated on trends. Content that incorporates popular music tends to perform well and get featured in recommendations.
Choose a suitable niche. You can post movie clips, create funny product reviews, or use deepfakes. The key is to generate traffic with your content.
Listen to your audience. If users frequently leave negative comments, it's necessary to adjust your content creation approach.
Engage with other profiles. Collaborations and joint live streams can expand your reach.
TikTok can be a consistent source of traffic that can be monetized, but focusing solely on free methods may delay achieving results. Therefore, it's worth allocating at least a few hundred dollars for expenses and useful tools.
Conclusion
In the coming years, TikTok will remain one of the most popular social media platforms globally. Therefore, it is definitely worth working with it on a regular basis. It is one of the few sources where you can generate traffic without spending thousands of dollars.
Before diving into TikTok, it is important to familiarize yourself with the platform's rules, analyze competitors' accounts, and create a strategy. If you can earn the trust of your audience, your number of followers will continue to grow steadily.
FAQ
Is there built-in monetization on TikTok, like on YouTube?
TikTok does not pay creators for advertising in videos. They can only earn through donations during live streams.
Can you make money on TikTok now?
Yes, the social network remains one of the main sources of traffic all over the world.
What are the ways to do so?
Traffic from TikTok can be monetized through affiliate programs, donations, selling informational products, and other methods.
How much can you really earn?
The income depends on the method of earning, the number of followers, and the approach. It is quite possible to earn several thousand dollars per month through affiliate programs.
How many followers do you need to start earning?
With almost free traffic, you can earn even with accounts that have a few hundred followers.
What ways can be implemented without investments?
Without investments, you can earn by managing profiles, participating in referral programs, and offers from affiliate networks.
Do you need multiple accounts to earn on TikTok?
If the goal is to automate the work, then a bunch of accounts will be needed. The principle of randomness is relevant on TikTok, where videos can go viral in recommendations without clear rules.