Mobile App Landing Pages: Examples of Proper Ones & Explanation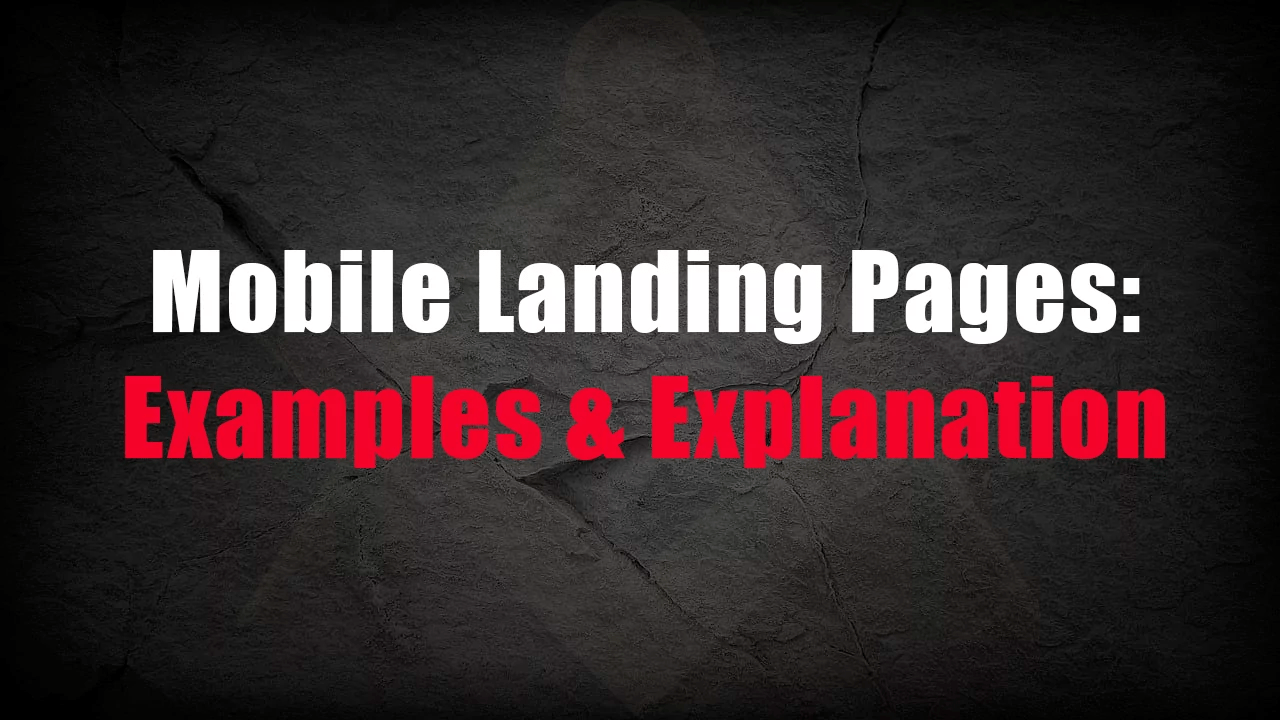 Are mobile app landing pages a part of your campaign strategy? If not, it's time to explore the world of crafting landing pages that are optimized for mobile devices. If you haven't yet embraced the importance of catering to a mobile audience, now is the perfect moment to do so. You can be sure of that because we have data to share that will undoubtedly convince you of its significance:
58% of web traffic originates from mobile devices.
An impressive 86% of the top landing pages are mobile-friendly.
As an increasing number of people turn to mobile devices as their primary means of web browsing, neglecting mobile optimization is simply no longer a viable choice. If your objective is to not merely capture your customers' interest but to make them genuinely eager to purchase your product, it is absolutely imperative that your web pages deliver an exceptional experience on their smartphones.
Recently, we've noticed companies using the term "responsive" in an inaccurate manner, and we believe it's crucial for you to discern what a genuinely responsive landing page entails. This is precisely why we've diligently examined numerous mobile app landing pages and selected the finest examples for you to gain insights from and learn best practices.
Before we delve into these examples, let's ensure that we all have a clear understanding of what mobile app landing pages are.
What Are the Mobile App Landing Pages?
Mobile app landing pages are webpages specifically designed to be compatible with mobile devices. This compatibility is critical to ensure that your visitors enjoy the optimal experience when accessing your post-click landing page, even on smaller screens. Enhancing this compatibility significantly contributes to higher conversion rates.
If you're unsure about how to make your post-click landing pages mobile-responsive, this checklist provides a clear outline of the essential elements necessary for creating effective mobile post-click landing pages:
Quick Load Time: Ensure that your page loads swiftly to prevent user frustration.
Concise, Action-Oriented Titles: Craft clear and compelling titles that prompt immediate action.
Succinct and Compelling Content: Keep your content concise and persuasive, focusing on the key message.
Well-Designed CTA Button: Design a Call to Action button that works seamlessly on touchscreen devices, making it easy for users to take the desired action.
Above-the-Fold Visibility: Important information should be visible without the need for scrolling, ensuring users grasp the essence of your offer right away.
Landscape and Portrait Compatibility: Ensure your page looks appealing and functions smoothly in both landscape and portrait orientations.
Minimal Navigation Links: Eliminate unnecessary navigation links that could divert users' attention from your main message.
Streamlined Forms: Request only essential information in forms to enhance the user experience and encourage completion.
"Click to Call" Option: Consider incorporating a "click to call" button alongside the traditional CTA button, depending on your specific goals and user preferences.
If you'd like to witness how these checklist items come to life in practice, here are five exemplary mobile app landing pages that effectively implement these principles.
Shopify
Shopify's website desktop version: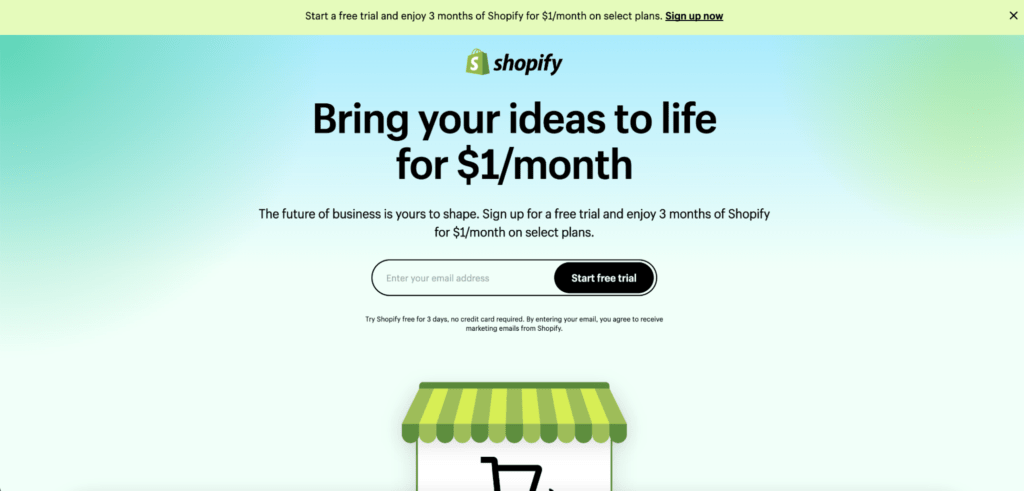 Shopify's website on a mobile browser: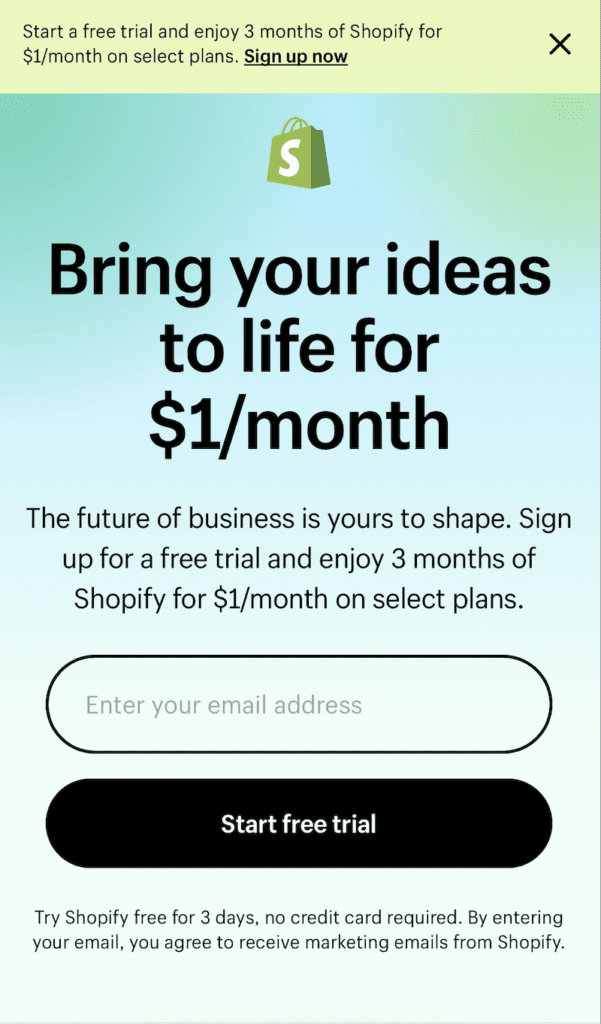 Notice how they're different?
While subtle, these adjustments significantly enhance the mobile version's readability and conversion potential. The headline maintains the same wording but adopts a different format. On the desktop version, due to the larger screen space, you get a preview of the rest of the page within the hero section. In contrast, on mobile, the "Start Free Trial" CTA stands out prominently, and there are minimal graphic elements, aside from the Shopify logo.
However, it's worth noting that the landing page color palette and CTA button remain consistent. Only the format varies. This approach ensures brand consistency across different channels while recognizing that distinct mediums may necessitate different approaches.
Pumble
Pumble's desktop landing page: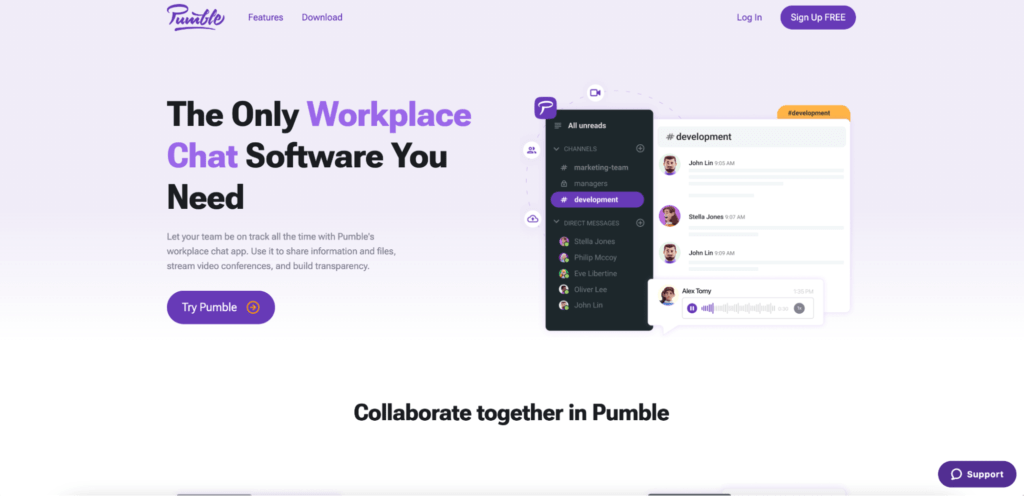 Pumble's mobile app landing page: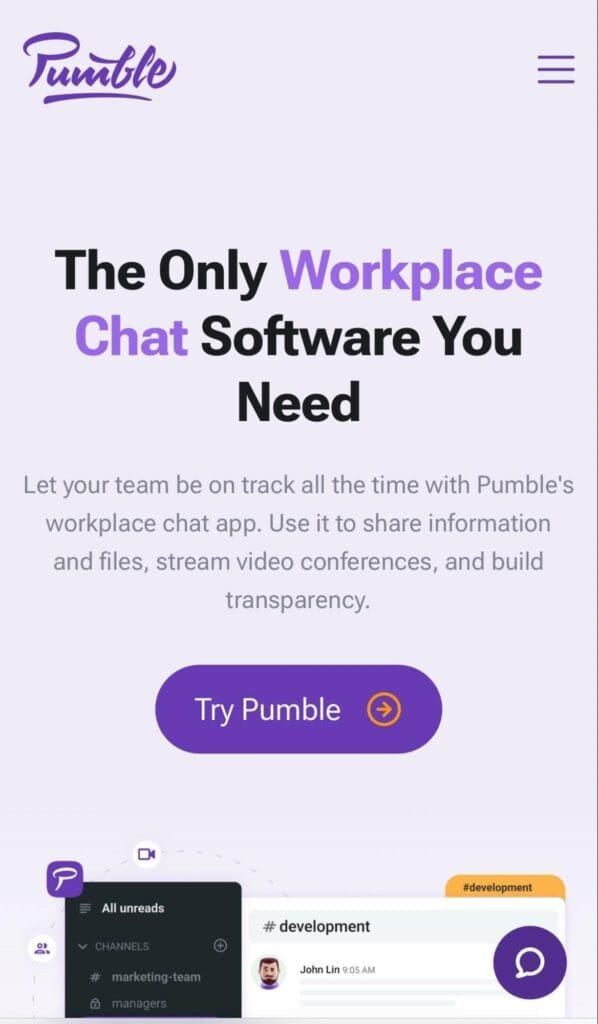 This is one of the best examples of mobile app landing pages. While maintaining consistent headers and CTAs to bolster brand recognition, there are several notable distinctions between the desktop and mobile versions that underscore Pumble's intentional mobile design approach. For instance, in the desktop version, even with a condensed navigation bar, there remain opportunities for users to navigate away from the page. However, in the mobile rendition, these navigation options are tucked behind a menu selection icon, ensuring that mobile users aren't easily distracted and don't inadvertently exit the browser.
Furthermore, Pumble has strategically repositioned the product image from the desktop to the mobile version. This adaptation allows them to preserve the product preview image without compromising valuable space or distorting the mobile landing page's layout. In fact, featuring the image preview in the hero section may entice interested users to continue scrolling.
Lastly, while the CTA's copy and design remain consistent, the mobile CTA occupies approximately 20% of the page and is significantly more prominent compared to its desktop counterpart.
This serves as an excellent illustration of a straightforward approach that recognizes the paramount importance of mobile interaction from the very beginning.
Dynamic Yield
Dynamic Yield's desktop landing page: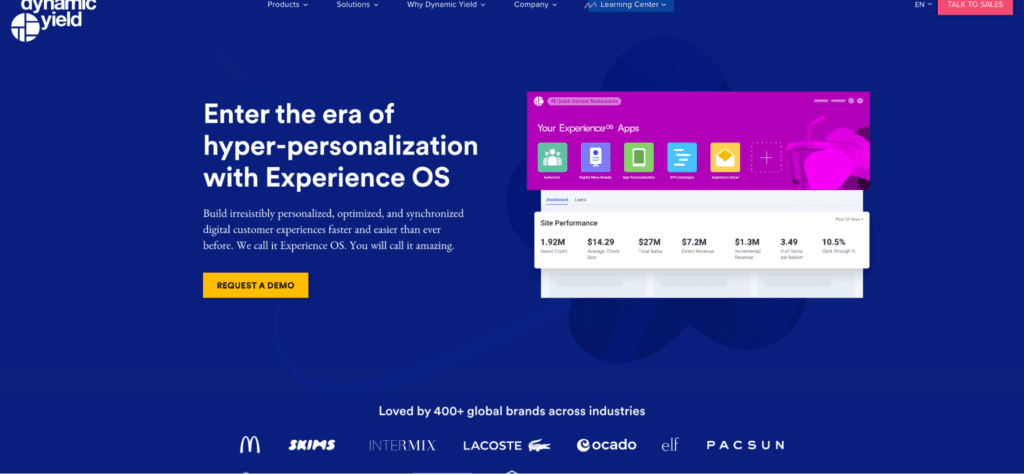 Dynamic Yield's landing page for a mobile browser: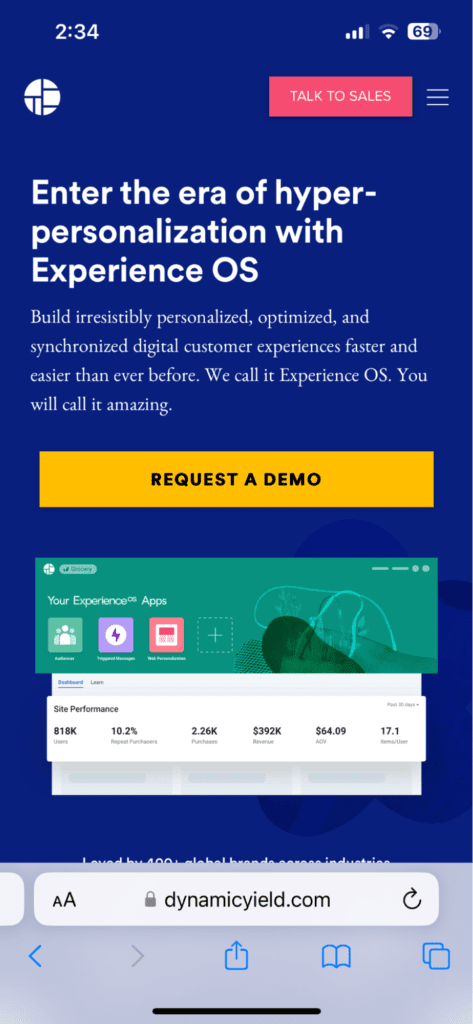 The headline remains consistent across both platforms, and its effectiveness is attributed to its value-packed content. The primary distinctions between the two versions lie in the absence of a Navigation Bar in the mobile iteration and the significantly expanded space occupied by the CTA compared to the desktop version. Remarkably, they successfully maintain the same scrolling image previews without compromising space or sizing above the fold, showcasing an impressive design approach!
Staffbase
Another good example of mobile app landing pages is presented to us by Staffbase. Here's Staffbase's desktop landing page: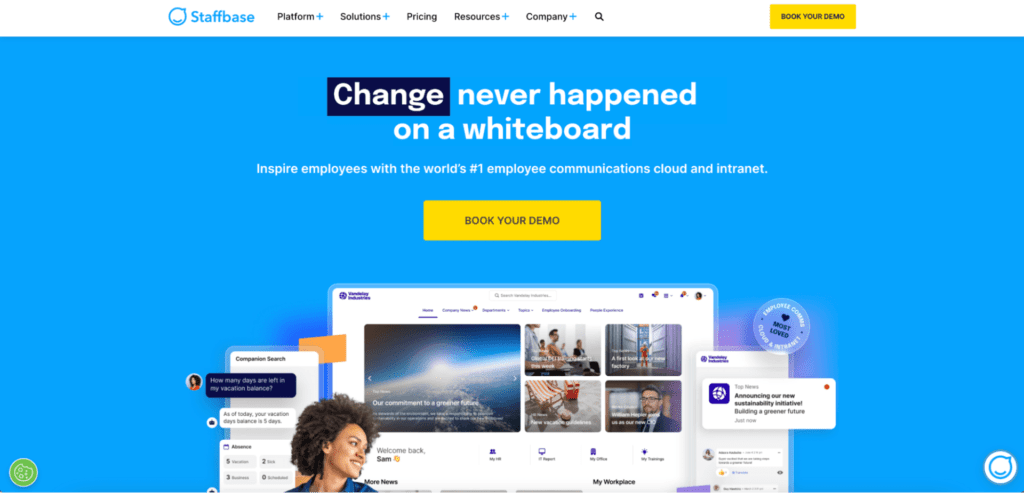 Staffbase's landing page for a mobile browser: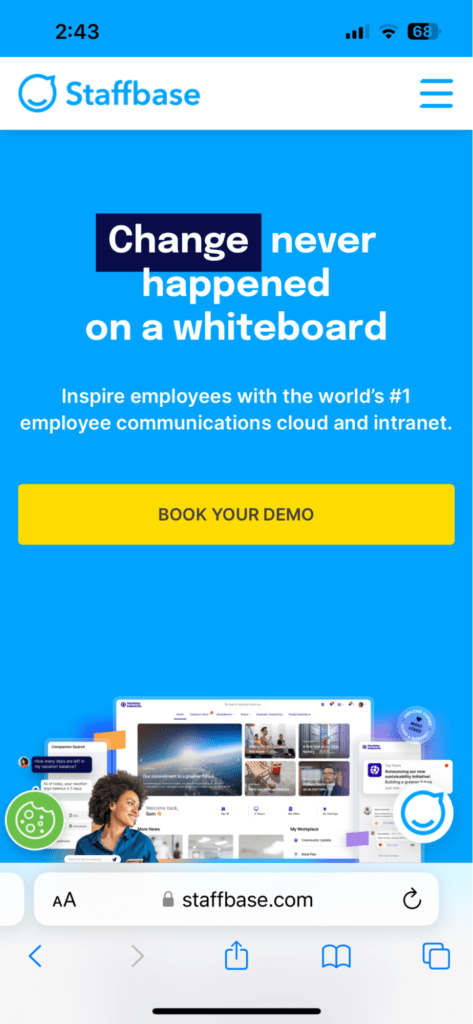 In the desktop version, a comprehensive navigation bar is prominently displayed, whereas in the mobile version, all navigation options are cleverly concealed behind a menu icon. The headline and sub-header maintain their consistency. However, the CTA not only increases in size but also stretches across the entire width of the page, commanding significantly more attention. Additionally, they've effectively preserved a striking, brand-forward image and skillfully scaled it down to fit the mobile screen without sacrificing clarity, skillfully avoiding the common problem encountered on unresponsive mobile app landing pages.
Are you new to affiliate marketing? Read our article on 5 most common mistakes beginners make in affiliate marketing.
Squarespace
Squarespace's desktop landing page: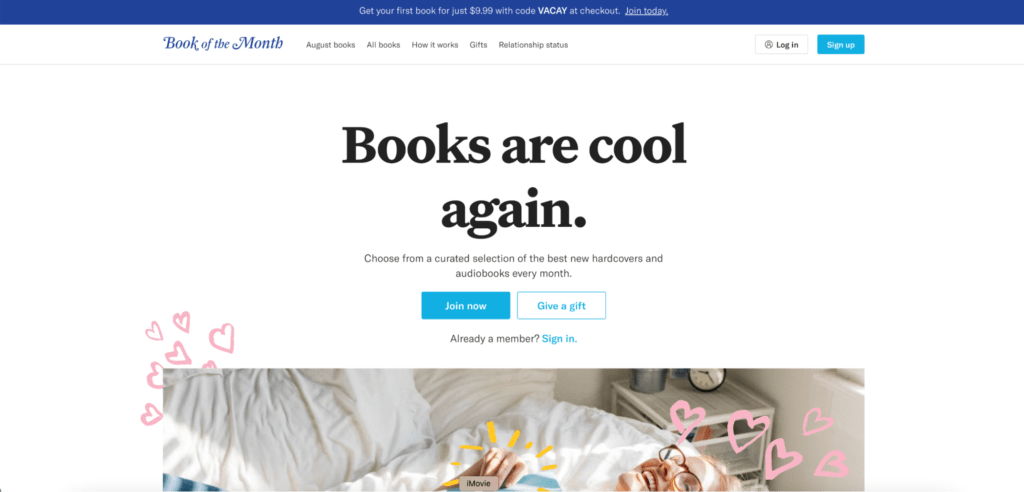 Squarespace's landing page for a mobile browser: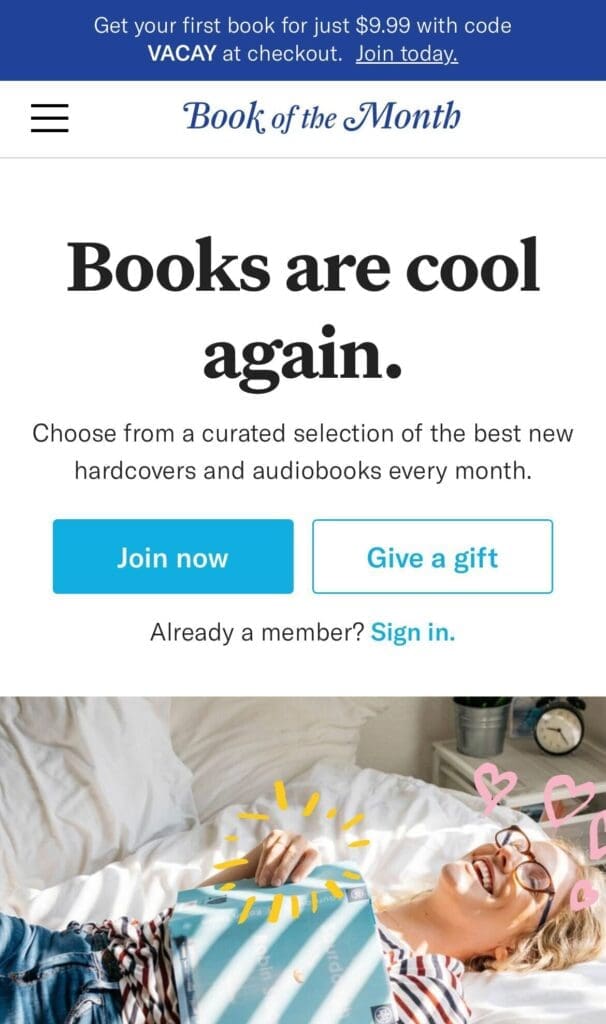 The mobile version retains the identical headline, copy, and images, emphasizing consistency. Notably absent, however, are the navigation links found at the top of the page. Furthermore, the mobile version offers an improved view of the picture, hinting that they might have initially optimized for mobile before creating their desktop landing page. This approach is indeed intriguing, prioritizing mobile optimization from the outset.
Conclusion
Mobile app landing pages are not only a fixture in the digital landscape; they have become an essential requirement for businesses across various industries and for diverse audiences. To effectively transform ad clicks into conversions, you should design mobile app landing pages that load swiftly and cater specifically to each offer. Embracing mobile responsiveness is no longer an option but a fundamental strategy for success in the digital age.