home
/ articles
/ How to use neural networks for voice-over in video creatives for affiliate marketing: 6 useful tools
How to use neural networks for voice-over in video creatives for affiliate marketing: 6 useful tools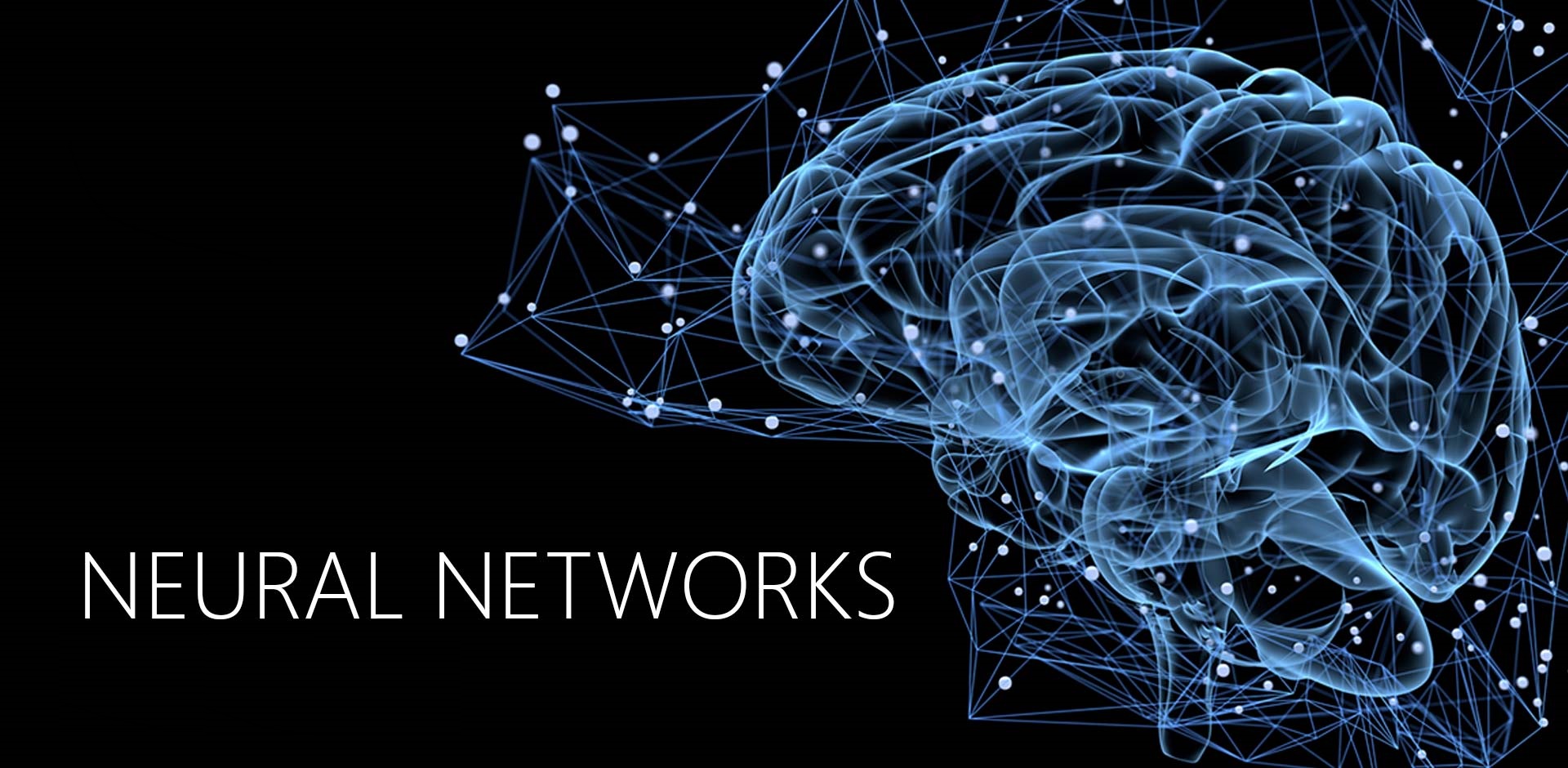 According to recent trends, video creatives are much more appealing to users than static images. They can capture attention much better, they allow you to showcase all the benefits of a product or service in just 10 seconds, they have a positive impact on conversion rates – in short, everything an affiliate manager needs.
In this article, we will discuss extremely convenient and useful tools for voice-over in video creatives using neural networks. We will examine which verticals can use this tool, what services are available on the market, and provide examples of voice-overs.
Which verticals can use voice-over in creatives
The success of an advertising campaign depends on the quality of the creatives, but creating a short video can take several hours. Affiliates are willing to use any tools to automate routine tasks.
It often happens that you have a bright and dynamic video clip, but with mediocre or unsuitable text. You can try recording your own voice or hiring a professional announcer, but this takes time and money. In this situation, text-to-speech services come to the rescue. All you need to do is generate an audio track, overlay it on the video, and launch the creative.
Text-to-speech services are primarily suitable for beginners who want to save time. They are also relevant for teams, but to a lesser extent, as this task is usually handled by specially trained managers.
Voice-over for video creatives using neural networks can be tested for any vertical, but specific examples show that advertising videos with neural network-generated voice-over can work well for:
Gambling and betting – strong emotions are important in gambling. If they are delivered by a voice that is indistinguishable from a human voice, this can increase conversion rates.
Nutra – descriptions of products and their benefits can generate more trust from potential clients if human speech is used.
Finance – many banks, such as Ukrainian Monobank or Russian "Otkritie," actively use live voice-over in their creatives. You can create your own version and conduct tests to find out which promo materials work better – standard or unique ones.
Other verticals. If you prepare a small script and don't skimp on sound and video, you can create high-quality video creatives for cryptocurrency, microloans, goods, and any other niches.
Prepared video creatives can be tested by launching them on TikTok, Instagram Reels, or for video advertising on Facebook. The main thing is not to forget to adapt the video to the specific features of each social network.
There are many services on the market that can convert speech to text, but not all of them can do it perfectly. Some platforms produce tracks with interference, while others synthesize a robotic voice that is not useful due to low conversion rates.
NaturalReaders
This service is designed for English-speaking users and features a realistic female voice. The basic version is sufficient for creating short video creatives up to 10-15 seconds long. It has a simple and user-friendly interface, and playback is started by clicking the "Play" button at the top of the screen.
Cons: only one voice option is available in the basic version, and there is no support for the Russian language. Registration and an upgrade to the premium version are required to save files. However, the service can be tested for free.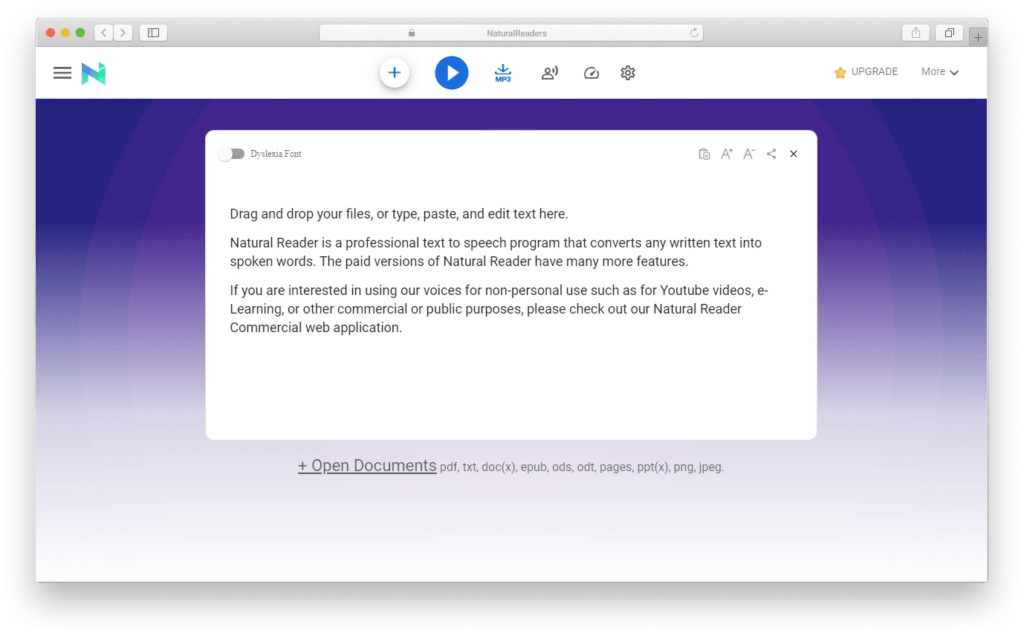 Wideo
A more advanced version of NaturalReaders offers several voice-over options for various geographies, including Russian and Ukrainian voices. It allows you to voice up to 2000 characters for free per day, and features a voice preview and the ability to adjust the speed. There are no serious drawbacks, except for the character limit, but this can be easily bypassed using proxies. The service can be tested using the link.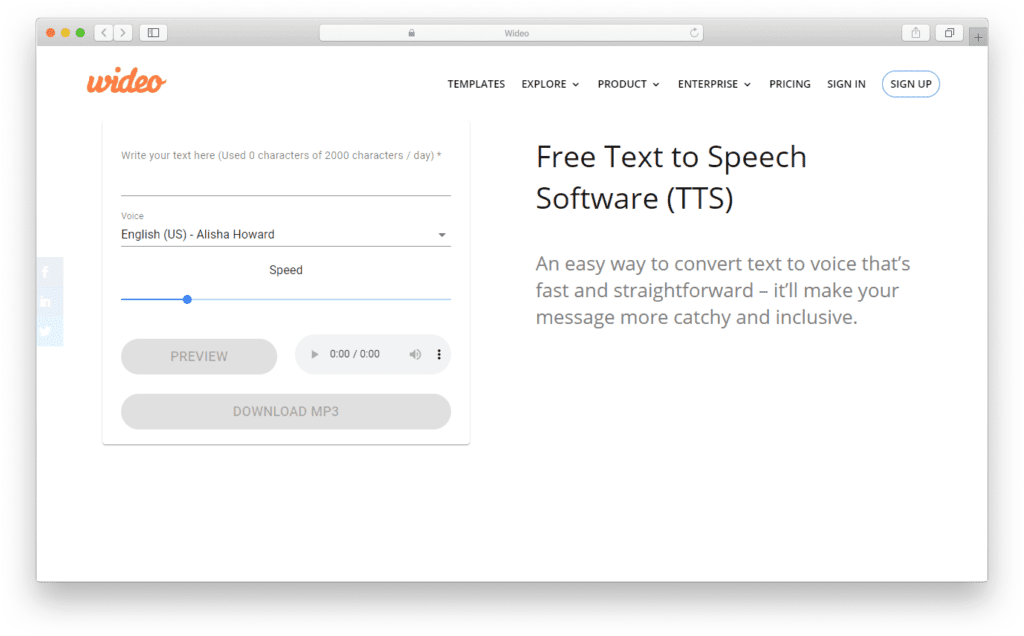 Sound of Text
This is an easy-to-use service suitable for basic exploration of such systems. You input the text, select the language for the voice-over, and press the "Get Result" button.
The drawback is that the program's functions are limited. You cannot select different voice-over options, change the pitch or speed of the voice. The quality of the Russian version is mediocre.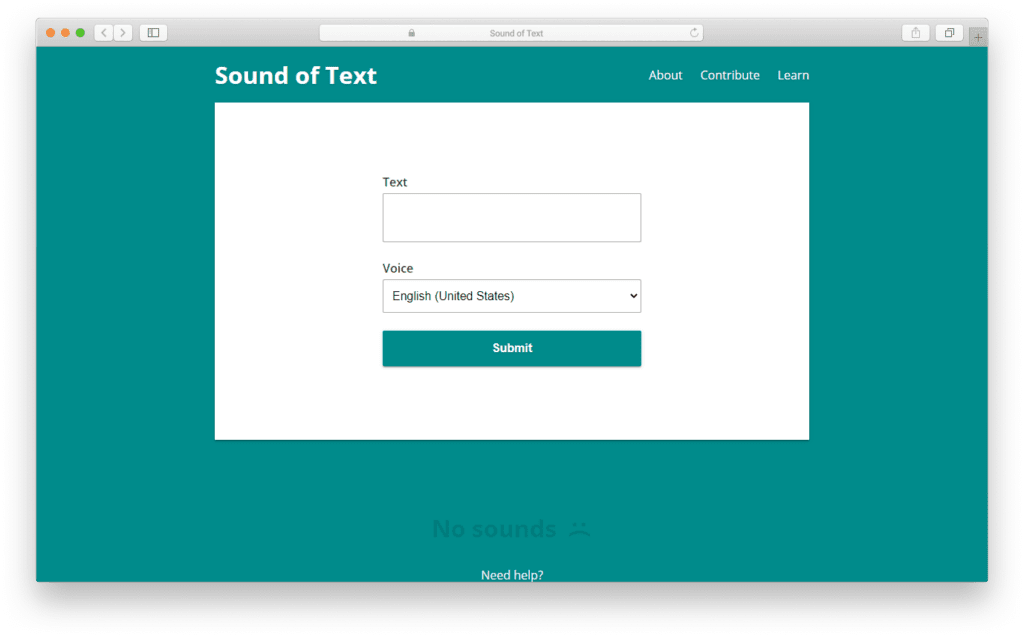 Text-To-Speech (TTS) app
In addition to browser-based programs, there are also Android apps available, such as TTS (Text-To-Speech). It supports over 10 male and female voice options.
One drawback is that some users have reported issues with saving the finished files. The quality of the voices is not perfect, so if you need high quality voice-over, it's worth testing other generators.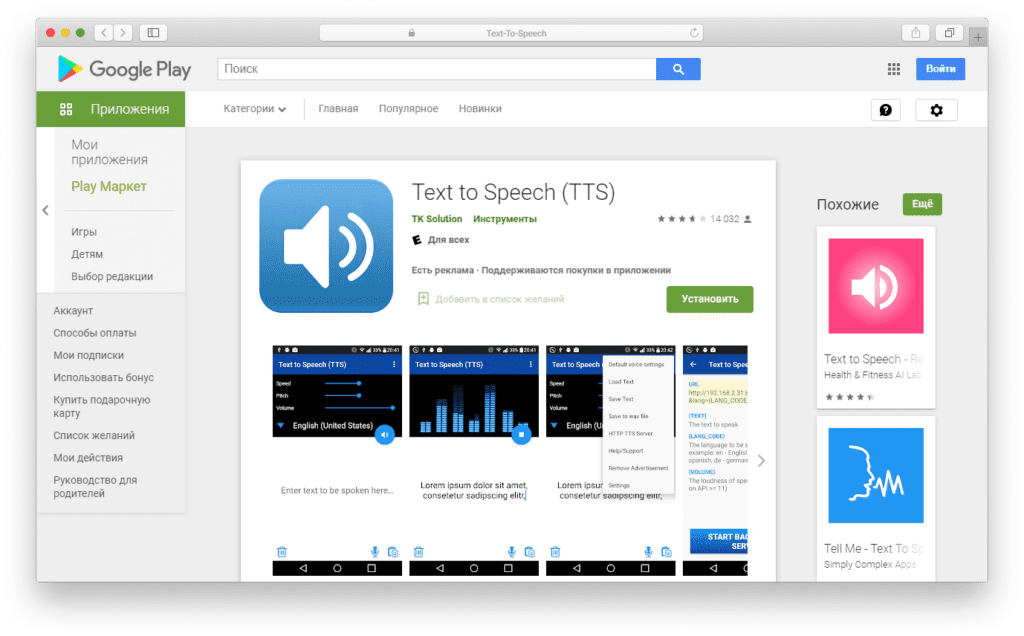 Other services
In addition to voice-over services, there are alternative tools available. For example, a template for automation software ZennoPoster, which can automatically generate videos based on specified parameters.
ZennoPoster Templates
There are many cool templates available for ZennoPoster, and one of them automates the process of creating videos – the YouTube Video Generator. For $65, you can get a ready-made template that uses various neural networks. The template supports over 300 voices of sufficient quality.
The template set is ideal for solving problems with video creatives. If you want to generate many videos on a regular basis, this product can handle the task. And additional templates can become a tool for attracting free traffic from YouTube.
Main features:
Video generation, cloning, and merging;
Watermarking;
Audio track generation;
Overlaying scrolling text and background music;
Choosing the order of audio, photos, and texts.
Real Time Voice Cloning
There is a program that allows you to copy a voice from another audio file and use it as the basis for voice-over of another text. It can also be used as an alternative to paid services.
To use it, you need to download and run the installer, load voice models, and start the program itself. Linux OS is required to run it, but you don't need to install a new operating system. You can set up a virtual machine and run the script from it.
Summary
Neural networks are constantly learning, and now they can be used not only for testing, but also for real promotional campaigns in affiliate marketing. Although automation services cannot replace hand-crafted content, they can help quickly test approaches in creatives for certain combinations. And then order high quality voiceovers.
Among other services, the DeepVoice service from Google is known, but at the time of writing the article, it has stopped working: when you visit the page, a message appears about the absence of files in the GitHub repository.
Note that no tool except YouTube Video Generator generates videos, only creates audio tracks. You can make a video by hand or with editors like Supa and overlay previously generated voiceovers.
If there is no time to prepare content yourself, you can turn to freelancers or creative teams for help. It's expensive, but you can save time testing different services and programs.