CpaRoll
Multi-vertical affiliate networks have many advantages. For example, you don't need to register with a new affiliate network if you want to work not with installs but with betting. It is also a great option for beginners since access to such CPA networks is easier than those focusing on one direction.
Today, we want to tell you about a multi-vertical affiliate network that offers more than 400 offers and good cooperation conditions.
What you need to know about the CPA affiliate network CpaRoll
CpaRoll is a multi-vertical affiliate network that works with CPA, CPL, CPI, CPS, CPR, and RS models. It offers over 400 offers and accepts traffic from 80+ GEOs.
CpaRoll offers offers in the following verticals:
Antiviruses;
Sweepstakes;
Submits;
Betting;
Gambling and others.
There are proprietary offers with high rates, as well as exclusives that are not available in other networks. Traffic is accepted from any source after approval by a personal manager.
CpaRoll often holds various promotions, gives bonuses for large traffic volumes and organizes contests.
Managers respond on weekends, understand affiliate marketing, can help with problems and give advice on deposits, share insights and are ready to help affiliates who want to generate large volumes of traffic.
Benefits of working with the CpaRoll affiliate program
CpaRoll offers over 400 high-paying offers, exclusive offers, and the ability to work with any traffic source. Webmasters choose CpaRoll for the following advantages:
Over 80 GEOs for lead generation, including Tier-1, Tier-2 and Tier-3 countries traffic;
High payouts for offers, some of which are higher than those offered by competitors;
A wide range of offers, including exclusive and in-house offers from CpaRoll;
Payment flexibility, including the ability to request daily payouts for trusted affiliates;
Promotional support, including pre-landers and creatives provided by CpaRoll managers;
Various payment models, including CPA, CPL, CPI, CPS, CPR, RS, and so on;
Instant access to offers, with no waiting for manager approval;
Volume bonuses for affiliates during major events and tournaments;
24/7 support with a 20-minute response time;
Assistance with payments for foreign traffic sources;
Referral program for partners, with a 5% commission on referred earnings;
Useful tools for affiliates and webmasters, including smart links, rotators, API, PWA, and dashboards;
Professional managers with extensive knowledge in affiliate marketing and helpful advice;
Detailed statistics, including the ability to track up to 5 sub-accounts;
Convenient payment options, including payouts upon request and payment gateway integration.
Overall, CpaRoll is an excellent choice for affiliates of all levels. The team is dedicated to helping affiliates succeed, and the affiliate managers can assist with daily tasks such as working with creatives.
Registration and Profile Overview
CpaRoll has a closed registration process, which means you will need to create an account and communicate with a manager for approval.
To create an account, go to the official CpaRoll affiliate network website and click "Sign up as affiliate."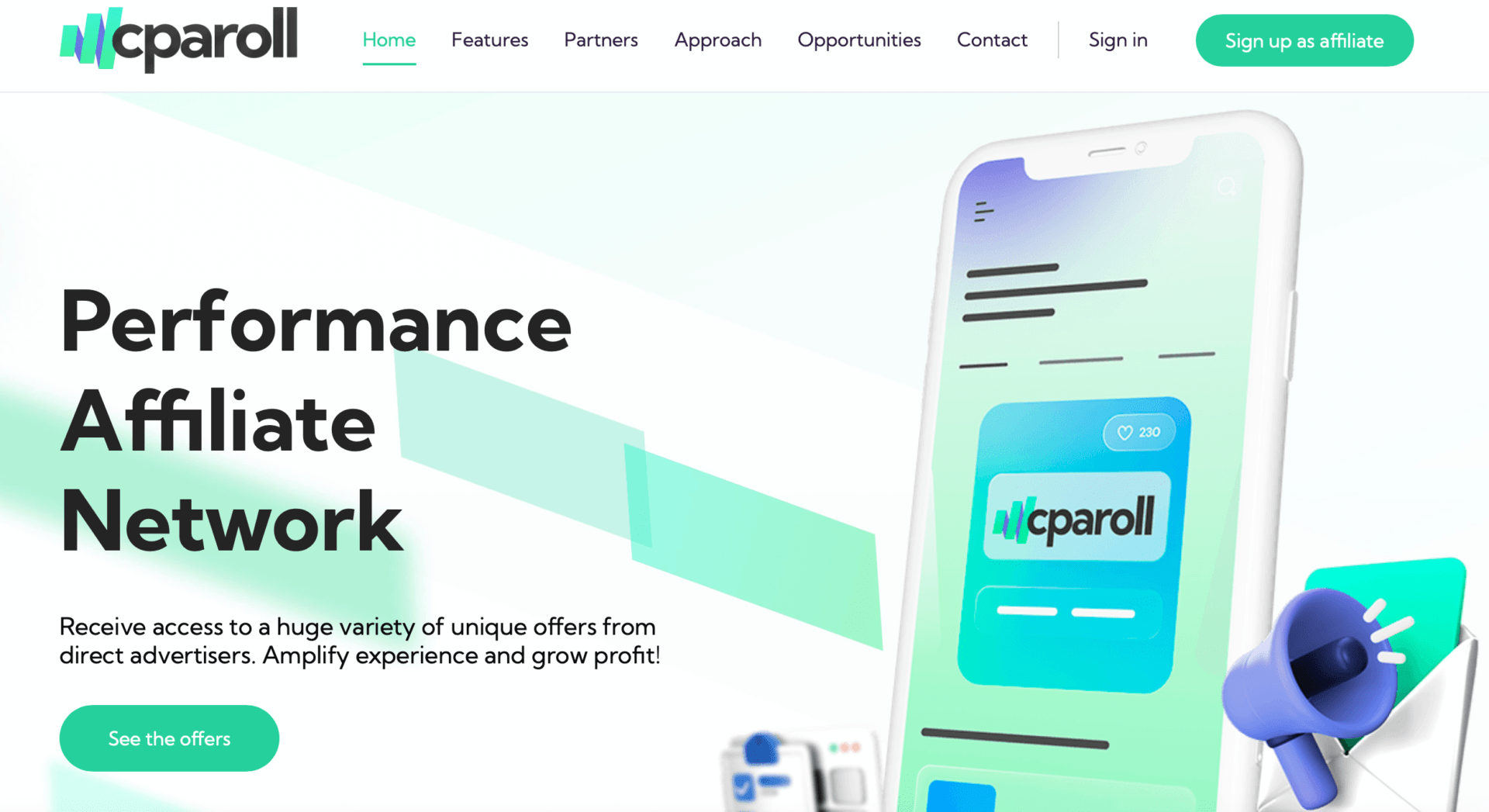 Next, fill in your contact information, including your name, last name, email, role, and status: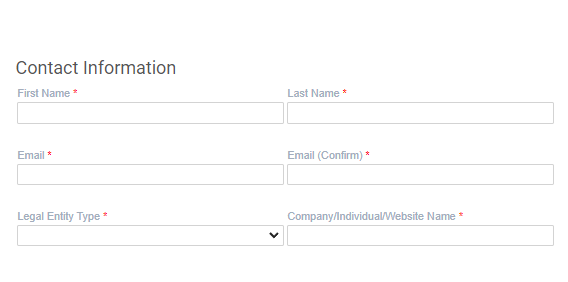 Then provide your address and phone number: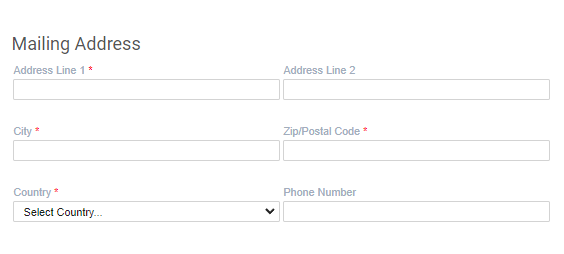 Also provide your messenger for communication and traffic source: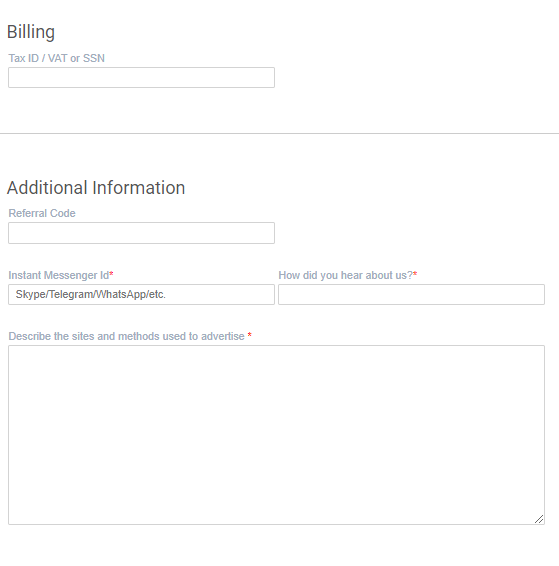 The final step is to agree to the terms and conditions and data processing policy: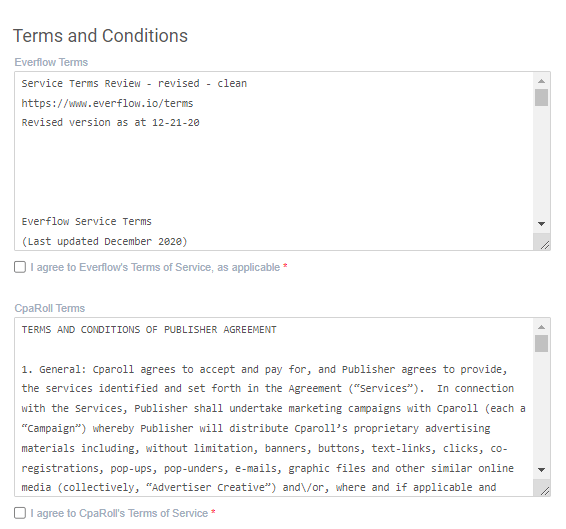 After registration, you will receive an email that you need to confirm to activate your account. After your account is approved, a manager will promptly contact you to ask clarifying questions.
Once your account is approved, set a password for access, and you can log in to your account. The dashboard is the main page of your account, where you can view the number of clicks, your earnings, conversions, CVR, EVR, statistics, and other information.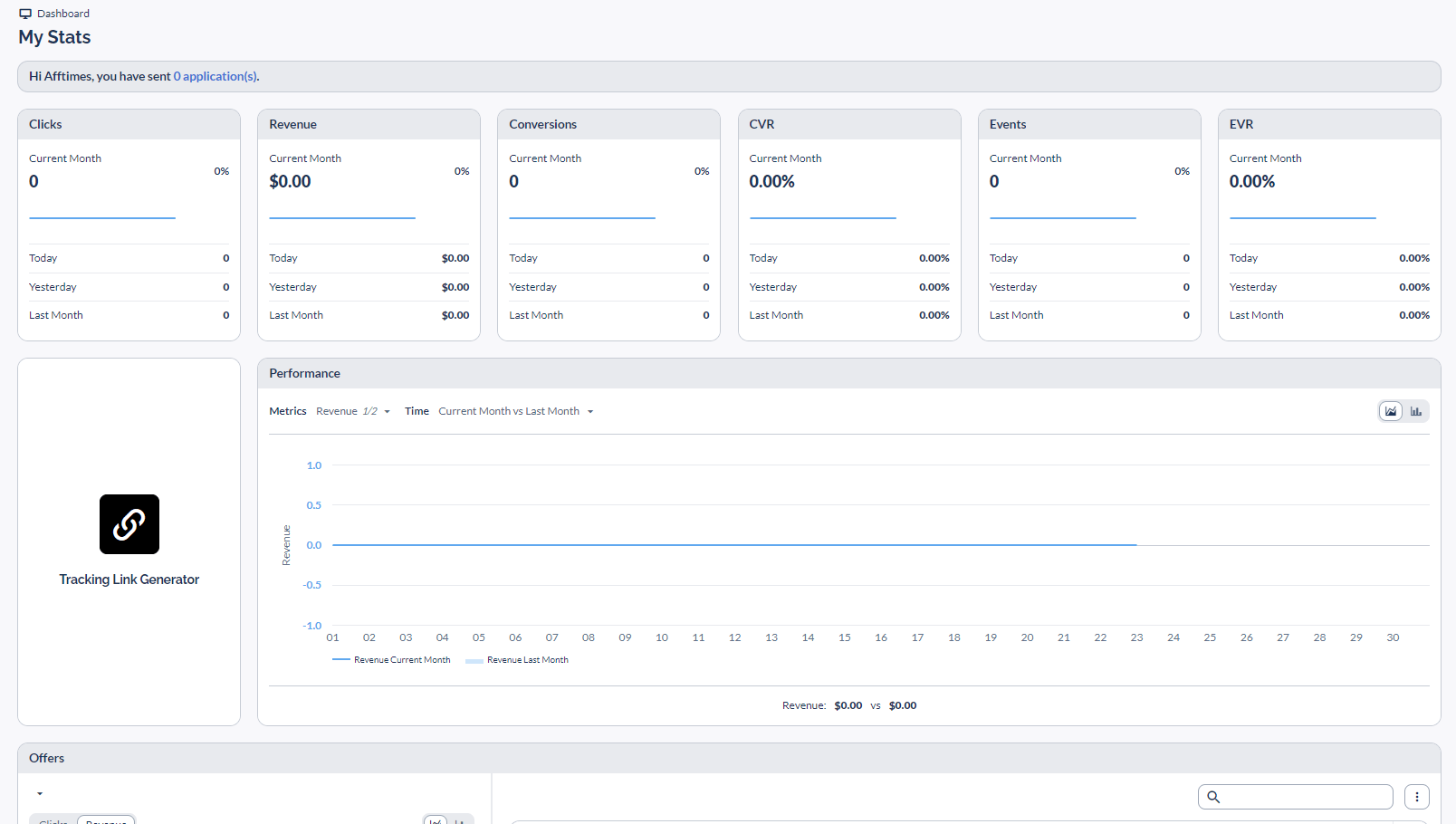 On the left, there is a navigation menu with four sections:
Manage;
Analyze;
Tools;
More.
Each section has its own sub-sections, which in turn have even more sub-sections. On the one hand, it's convenient, but on the other hand, it's not very intuitive.
The interface is in English, and it cannot be changed. However, in general, everything is clear and straightforward. In the "Manage" section, there are two sub-sections. In "Offers," you can find a list of all offers. The listing shows the offer name, category, rate, earned revenue, and conditions.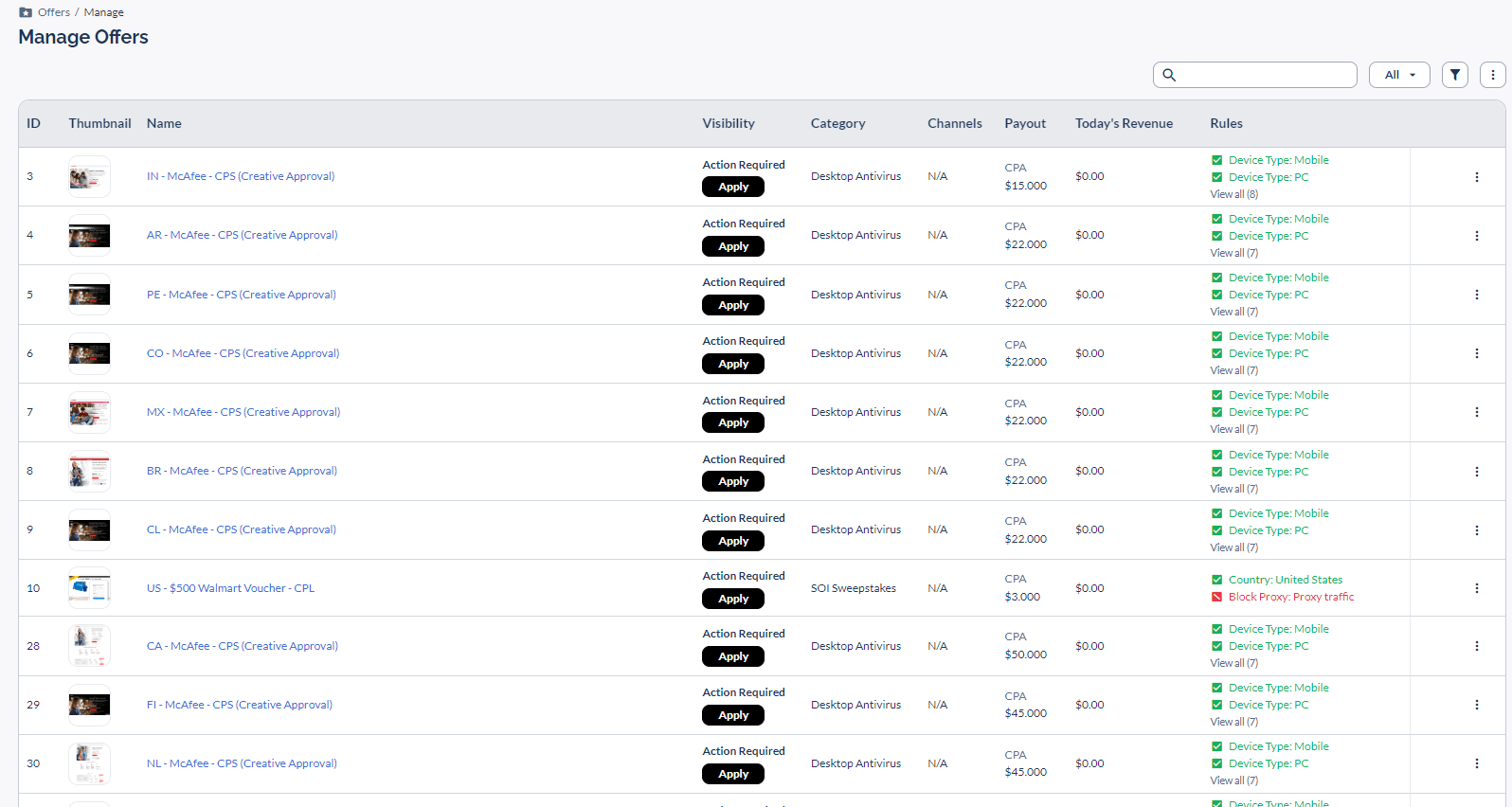 There are convenient filters for categories, countries, payment type, platform, and traffic source: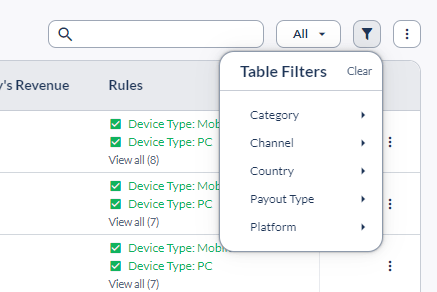 If you go into the offer card, you will find more detailed information, such as the offer description, statistics, payouts, traffic sources, caps, creatives, and links:
In "Postbacks," you can set up and track statistics for postbacks. It's not complicated:
Click the "+Postbacks" button;
Choose your settings;
Click "Add".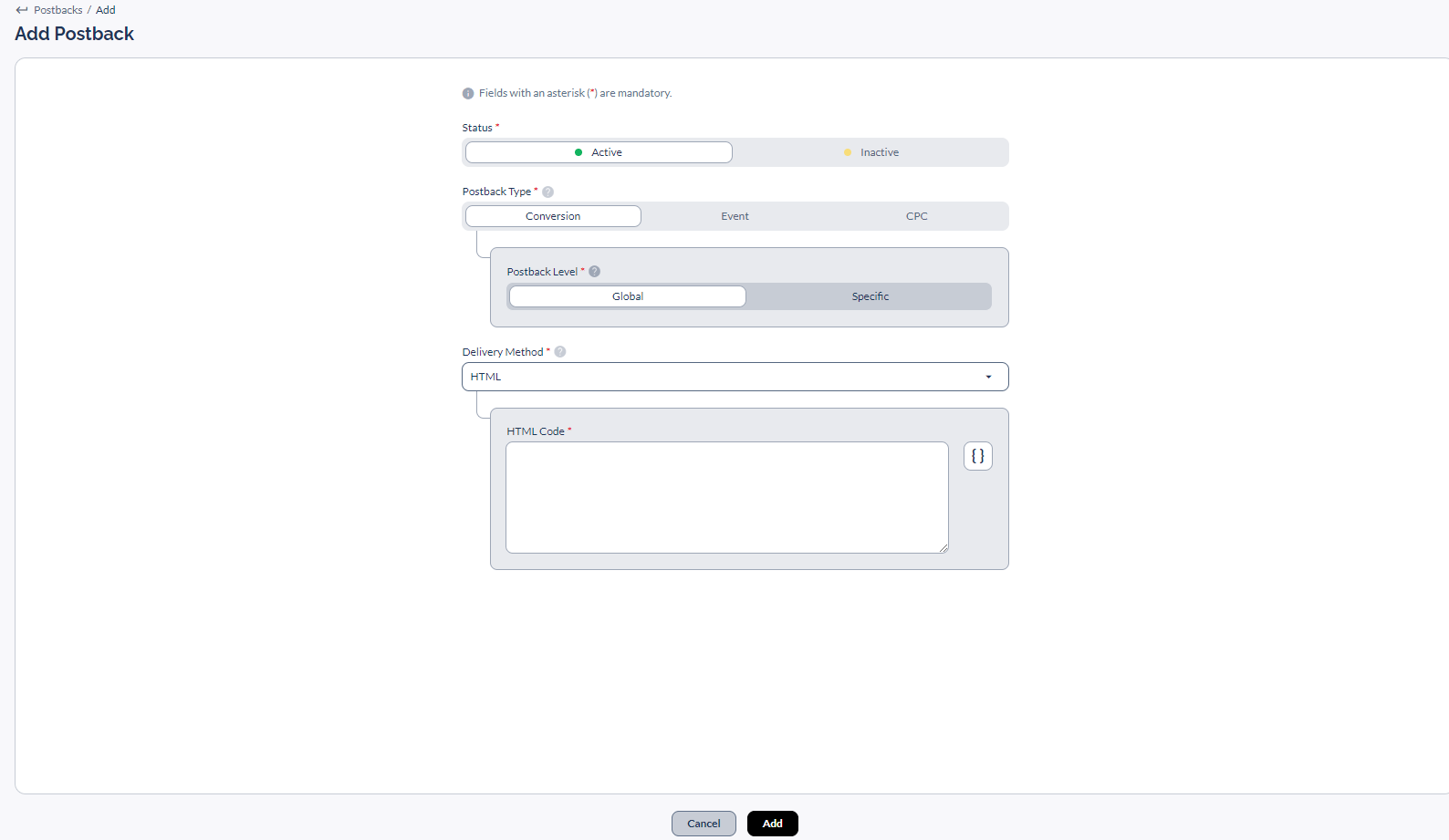 In the "Analyze" section, there are also two subsections related to the statistics of your conversions. In "Reporting," there are reports on offers, ID, days, hours, clicks, events, postbacks, and smart links: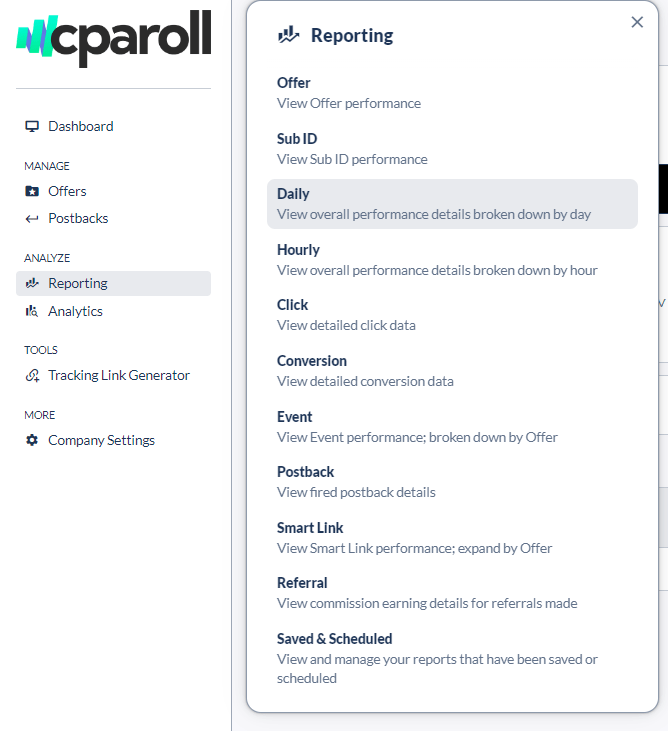 In the "Analytics" section, there are three report formats available. You can customize the statistics to your liking by choosing the "Flex" format:

In the "Tools" section, you can generate a link for your work:
In the "Company Settings" section, you can access your profile, notification settings, documents, integration options, payment methods, rules, and conditions: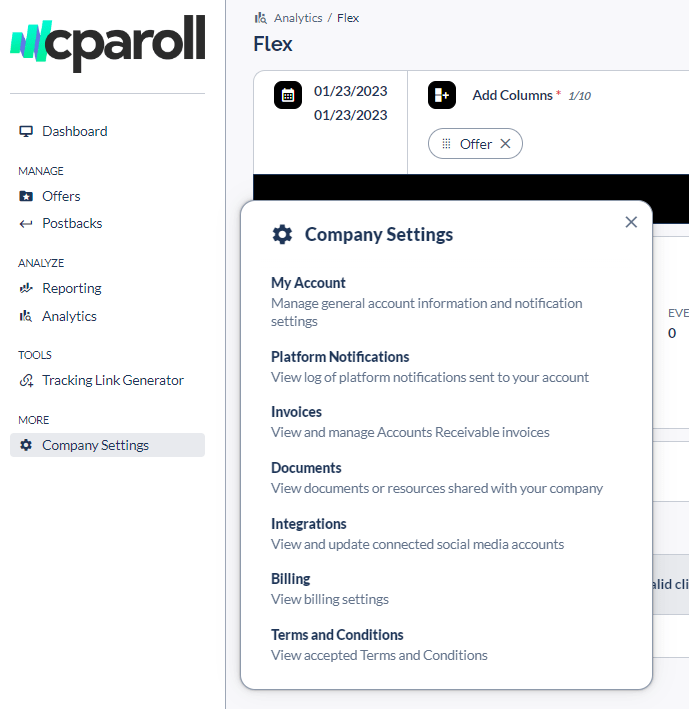 How to start working with the CpaRoll affiliate program
To start working with the CpaRoll affiliate program, you need to:
go to the "Offers" section and choose the offer you want to work with;
go to the offer card and click "Apply" at the top;
wait for the offer approval and go to "Approved";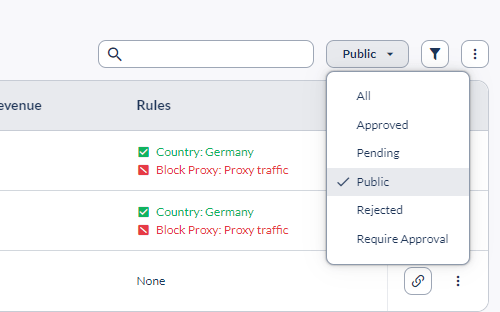 click the "Offer Tracking Links" button at the top of the selected offer.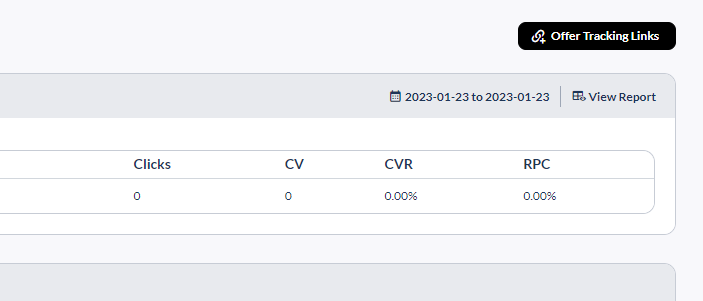 You will then need to set up sub-accounts and copy the link to start working,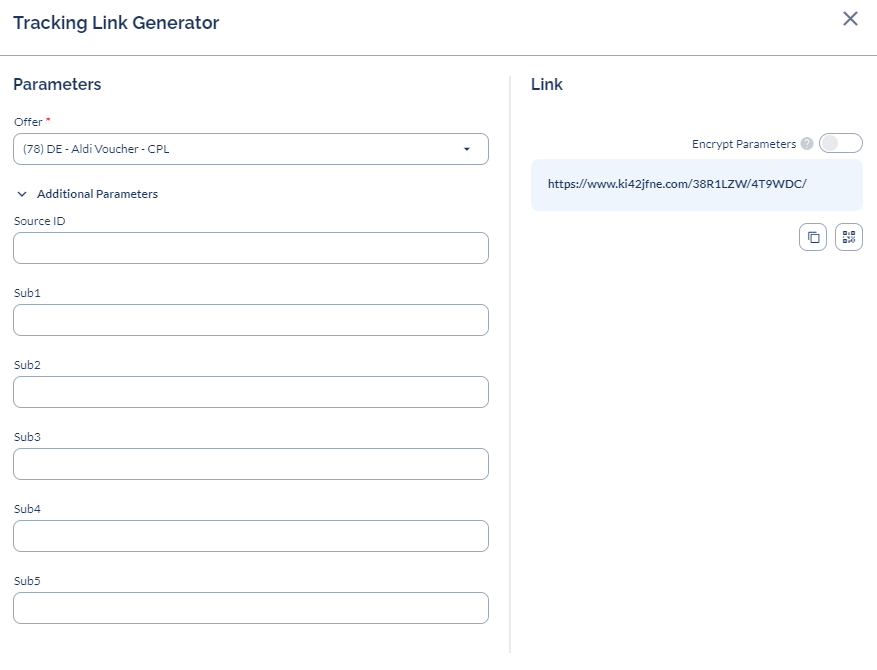 How to receive payouts in the CpaRoll affiliate network
Payouts are automatic and the payout period depends on what the manager sets after communicating with the affiliate. It is possible to receive daily payouts, weekly payouts, bi-weekly payouts, or monthly payouts.
The minimum payout amount is $50 and payouts can be requested through Wire, Capitalist, Payoneer, Paxum, PayPal, or Webmoney.
It is also possible to request an early payout or connect a payment method upon request. To add a payment method, you need to:
Go to the "Company Settings" section
Turn on the "Enable Payment Method" toggle
Choose a payment method
Click "Save"
Enter the payment details.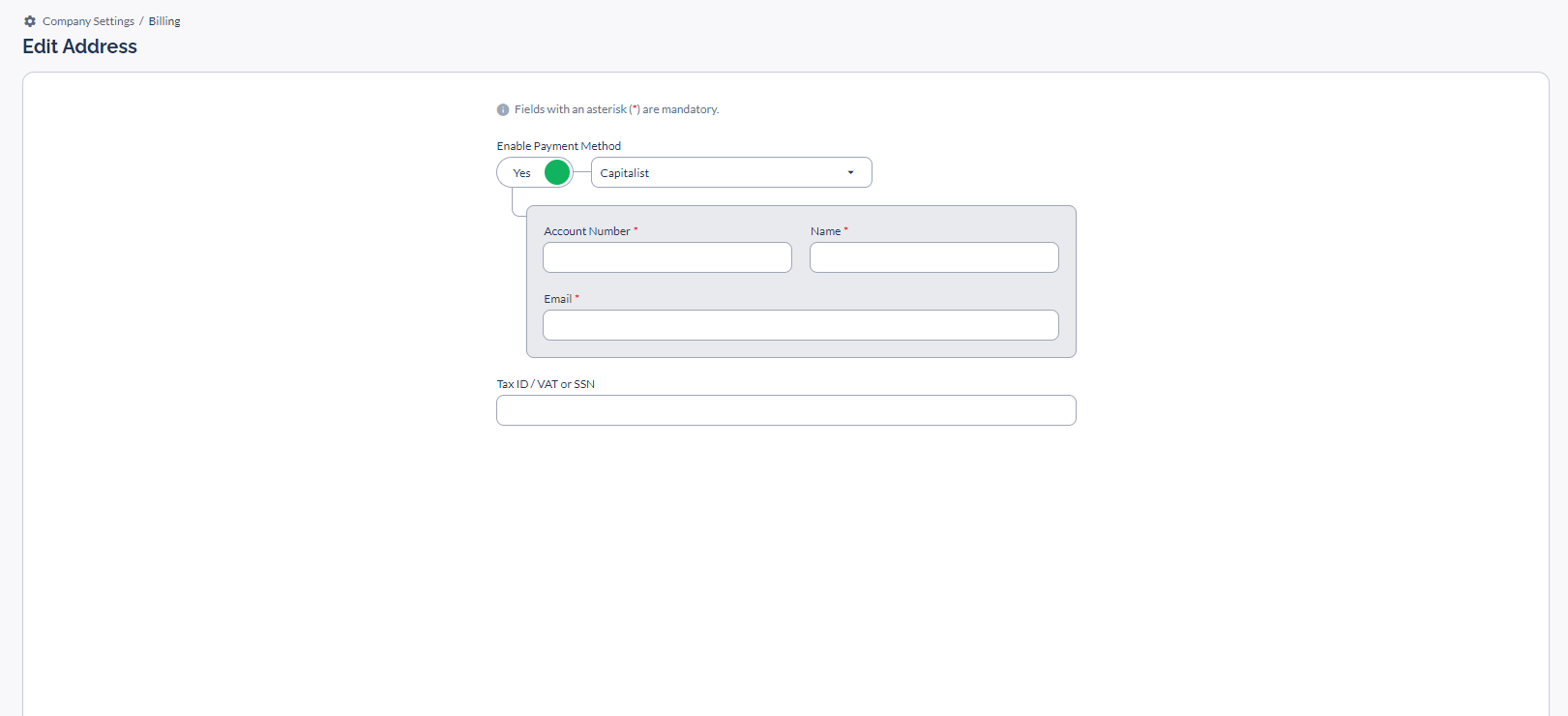 For any questions, you can contact your personal manager – they will always be in touch and help you with an answer.
Conclusion
CpaRoll is an affiliate network that allows affiliates to work with various verticals. Unlike many other networks, they offer very competitive conditions, are ready to help their partners, and make their work easier.
Register with CpaRoll if you don't want to limit yourself to one vertical and are ready to drive fine traffic to advertisers. Trust us, the guys from CpaRoll will not leave you unattended.
Support: 8 Technologies: 8 Quality of offers: 7 Reliability: 9
THe networks team is supportive and attentive and their creative campaigns helped me drive traffic and conversions. You can work with them!