What is Google Meet and How to Use It?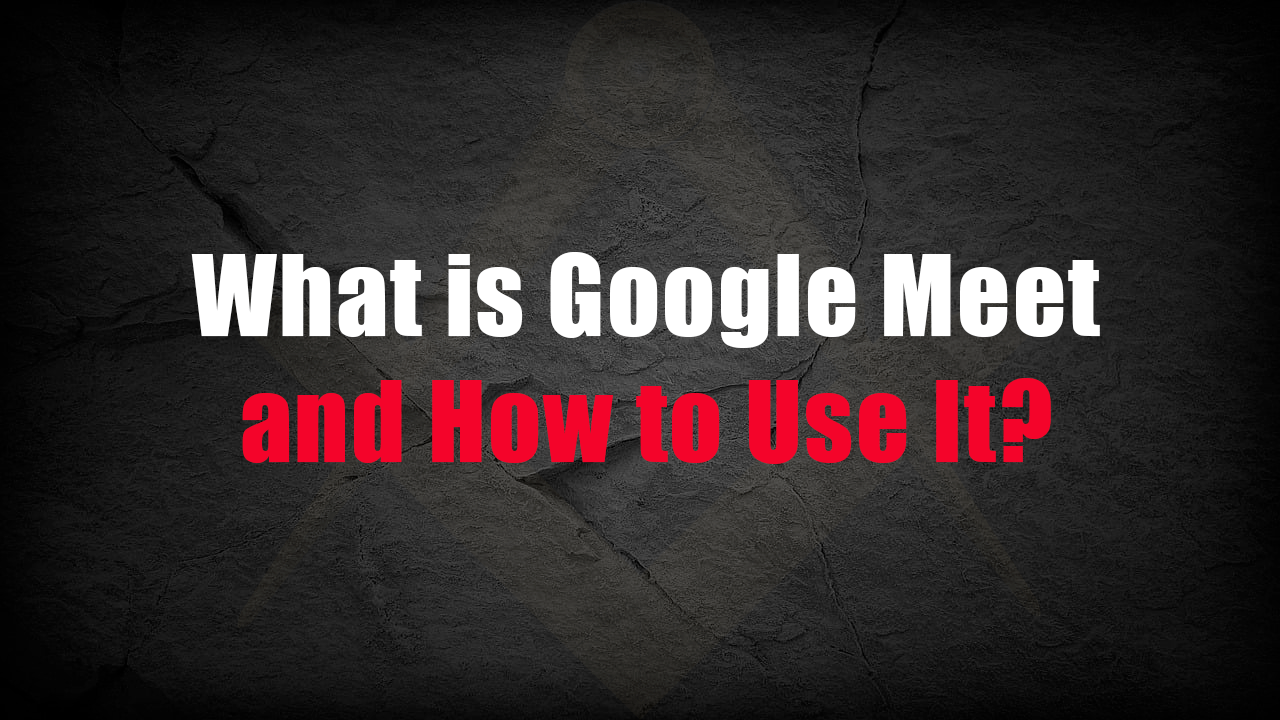 What is Google Meet? Google Meet is a service for conducting secure video conferences. Previously known as Google Hangouts Meet, it was used by businesses for conducting business negotiations. In 2020, the service became free and available to all users. Let's take a closer look at how to use Google Meet and explore its features and main functions.
How Google Meet works
The Google Meet service (formerly known as Hangouts Meet) is a free tool for conducting video conferences. Initially it was designed for business purposes, such as organizing corporate and work meetings in an online format, but now any user can create a Google Meet meeting lasting up to 1 hour and with up to 100 participants.
Video conferences in Google Meet are conducted through a secure connection. Any user with a registered Google account can create a meeting or join a conference. The service is easy to use, with an intuitive interface, unlimited number of meetings, and the ability to synchronize scheduled meetings with Google Calendar to avoid forgetting them.
Where to download Google Meet
You don't need to download Google Meet on your computer – it runs through the browser and does not require the installation of special software. To use it on a mobile phone or tablet, you need to download the application. It is available for free on the AppStore and Google Play.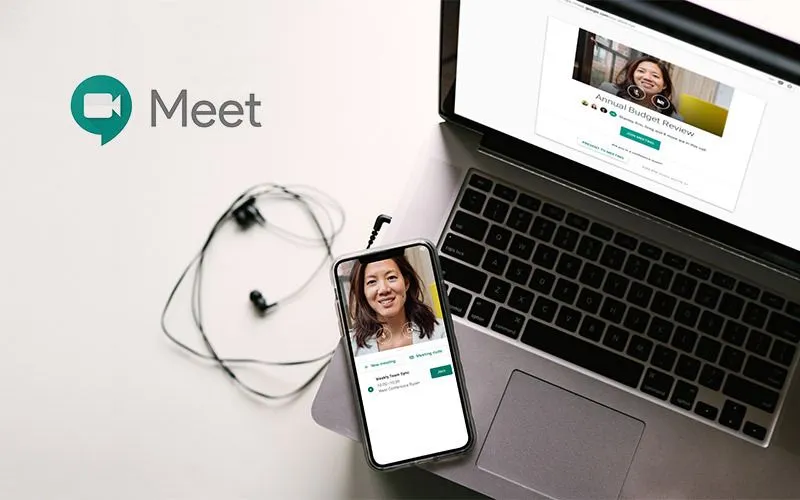 After downloading the application, you will need to confirm permission to access the microphone, camera, and to send notifications.
Then all you need to do is log in to your Google account, and you can start using the features of Google Meet conferences.
How to sign in Google Meet
From a computer
You don't need to download Google Meet on your computer. To start using the service, just log in to your Gmail account via any browser. On the left side of the screen, right under the mailbox sections, you will see the Meet section, from which you can quickly access Google Meet on your PC.
You can also access Google Meet on your computer by logging in through the "Google Apps" menu in the top right corner of the screen.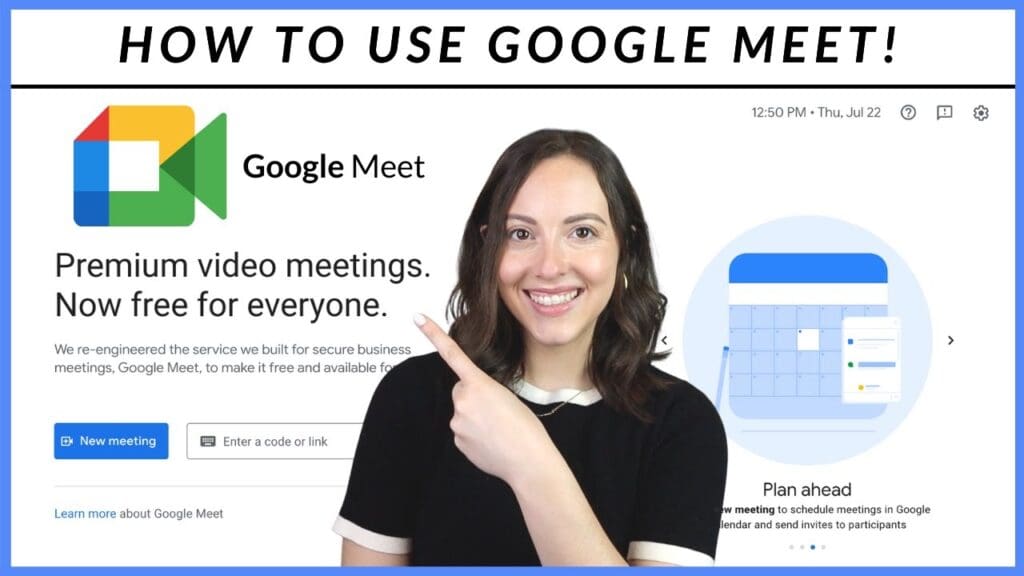 In the mobile version
After installing the Google Meet app on the phone and granting necessary permissions for device access, the user is automatically taken to the "Manage Accounts" section. There, the system suggests logging in with the Google account that is already logged in on the phone or adding another account.
How to use Google Meet
Creating a meeting and conference call
Creating a meeting in Google Meet is very easy. To do this, you need to:
Log in to your Gmail account (if you don't have one, you can register for free).
Choose Meet from the list of Google apps.
On the page that opens, click the "New Meeting" button.
Then, you can choose the most suitable option from the proposed options: create a meeting and get a link to invite participants; start an instant meeting or schedule an upcoming conference call in Google Calendar.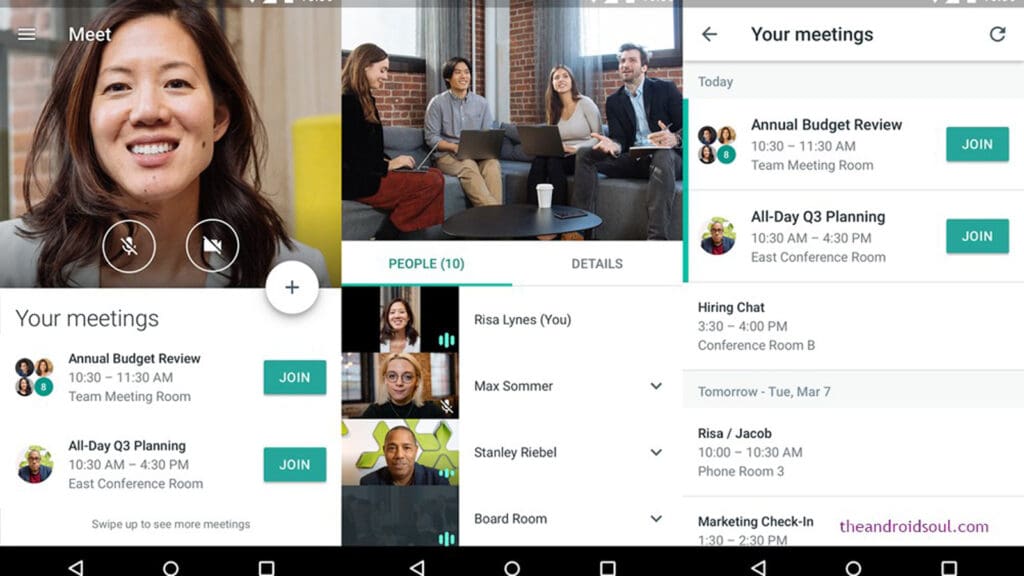 When selecting the "Create a meeting" option, the link to the video conference is automatically generated, and all that's left is to send it to all participants and notify them of the date and time of the call.
To connect participants, the creator of the conference will need to grant them access. The initiator of the call has the option to accept or decline the request from the user to join the meeting. This way, the system ensures the security of communication, so that third parties cannot use the link.
If you start an instant meeting, the conference window opens immediately, and added participants receive an invitation to "Join the meeting right now." Users can be invited via email, or in the mobile version, you can send the link via any convenient messenger.
You can copy the link to the meeting at any time. If you forgot where you saved it, you can always open the "Meeting Information" tab and see the link to the conference.
How to join a meeting
To join a meeting in Google Meet, you can use the link that the organizer sends via email or messenger. An email will arrive with an active "Join" button – all you have to do is click it and wait for the organizer's permission to join the conference.
If you receive an invitation in a personal message on a social network or messenger, there will also be an active link to connect to Google Meet.
How to record meetings
Recording Google Meet conferences with automatic saving on Google Drive is only available for organizations on the paid Google Workspace plan. To connect to it, all participants must have a corporate email with a common domain, whose address looks like employee_name@company_name.com. The subscription price is $8 per active participant per month, with a free trial period of 30 days.
There is another way to save a meeting held in Google Meet. This can be done using screen recording programs, such as the Awesome Screenshot & Screen Recorder extension for Google Chrome. After downloading and installing it in the browser, a button appears that allows you to select the necessary settings and start recording.
Screen sharing
During online conferences, there is often a need to show presentations or other visual materials to other participants. In Google Meet, screen sharing is possible, and this function is available to all users of the free version of the service.
In conference mode, there is a "Start presentation" button in the lower right corner of the screen. Clicking on it, the user can choose a window or screen (i.e., a particular program or folder open on the computer) or choose access to the entire screen (for example, to be able to switch between a presentation and a browser).
In the mobile app, only full-screen broadcasting is possible, so the system recommends turning off notifications or switching to the "Do not disturb" mode before starting the broadcast.
Microphone and camera settings
During the conference, participants may need to temporarily turn off their microphone or camera. In general, it is better if the microphone is only on for the person speaking at the moment to avoid background noise.
To turn off the microphone or camera, you need to click on their image in the center of the screen. When the user sees light icons, the camera and microphone are working. If you click on the icon, the image becomes red and crossed out, which means that the sound or image transmission is disabled.
Participant limitations
In the free version, the number of participants is limited: up to 100 people can join the conference. When you subscribe to the paid plan, the maximum number of participants increases. Users of the Google Workspace Essentials package can connect up to 150 users simultaneously. On the Google Workspace Enterprise plan, up to 250 people can participate in a conference.
Conclusion
Google Meet is a service previously known as Hangouts Meet until April 2020, and it is a Google product that allows users to create and conduct online video conferences. The communication is made through a secure connection, ensuring the confidentiality of personal data.
Connecting to Google Meet is free, and any user with a Google account can create or join a meeting. Connection is possible from a computer (through a browser) or from a phone (by downloading and installing the app).
Free users can conduct conferences for up to 1 hour with a maximum of 100 participants. To access additional features and increase the limits, users need to subscribe to a paid plan.
FAQ
What is the difference between Zoom & Google Meet?
Zoom and Google Meet are both video conferencing tools that allow users to hold virtual meetings, webinars, and online classes. The main difference between the two is their feature set and pricing. Zoom offers more advanced features such as virtual backgrounds, breakout rooms, and whiteboarding, but it also has a cost associated with it beyond a certain usage threshold. On the other hand, Google Meet is integrated with the Google Workspace suite of apps and offers a simpler feature set but comes with a lower cost and fewer limitations on usage. Ultimately, the choice between the two will depend on the specific needs of the user or organization.
Do you need to install Google Meet to join a meeting?
No, you do not necessarily need to install Google Meet to join a meeting. Google Meet can be accessed through a web browser, such as Chrome, Firefox, or Safari, without the need for any additional software installation. However, if you are using a mobile device, there is a Google Meet app available for download on both iOS and Android platforms, which can provide a more seamless meeting experience. Additionally, if you are using Google Meet as part of the Google Workspace suite of apps, you may need to install the Google Meet add-on for your web browser to access certain features or integrations.
What happens when you join a Google Meet?
When you join a Google Meet, you will be taken to a virtual meeting room where you can see and interact with other meeting participants. Depending on the settings chosen by the meeting organizer, you may be required to enter a meeting code or link to join the meeting. Once you have joined the meeting, you will have access to a range of features, including the ability to turn on/off your camera and microphone, view shared screens or presentations, and chat with other participants. You can also share your own screen or presentation if given permission by the meeting organizer. Additionally, Google Meet offers a range of other features, such as virtual backgrounds, noise cancellation, and real-time captions, which may be available depending on the settings chosen by the meeting organizer. Overall, joining a Google Meet is a straightforward process that allows you to participate in virtual meetings, webinars, or classes from anywhere with an internet connection.
What you need for a Google Meet?
To participate in a Google Meet, you will need a device with a stable internet connection, a web browser or the Google Meet app, a Google account, a meeting link or code, a microphone and speaker or headset, and a webcam. The device can be a desktop, laptop, tablet, or mobile device, and the web browser can be Google Chrome, Mozilla Firefox, or Apple Safari. The Google Meet app can be downloaded from the Google Play Store or the Apple App Store. You can easily create a Google account for free if you don't already have one. A meeting link or code is necessary to join a Google Meet, and a microphone and speaker or headset are necessary to hear and be heard during the meeting. A webcam is optional but recommended for video conferencing to allow other participants to see you.
Do you need a Google account to use Google Meet?
Yes, you need a Google account to use Google Meet. This is because Google Meet is part of the Google Workspace suite of apps, which requires a Google account to access. If you don't have a Google account, you can easily create one for free by visiting the Google Sign Up page and following the instructions. Once you have a Google account, you can use it to access Google Meet and other Google Workspace apps such as Google Docs, Google Drive, and Gmail. However, if you have been invited to join a Google Meet by someone else, you may not need to create a Google account if the meeting organizer has allowed non-Google users to join the meeting as a guest. In this case, you can join the meeting using the meeting link or code provided by the meeting organizer without the need for a Google account.
Can Google Meet meetings be recorded?
Yes, Google Meet meetings can be recorded. When a meeting is recorded, a video file of the meeting is created and saved to the meeting organizer's Google Drive. To start recording a meeting, the meeting organizer or a participant with recording permissions can click on the "More" menu and select "Record meeting." All participants in the meeting will be notified that the meeting is being recorded. Once the recording is finished, it will be processed and saved to the organizer's Google Drive in a few minutes. The organizer can then share the recording with participants or others as needed. It's important to note that the ability to record meetings may be restricted or disabled by the organization's administrator or by the meeting organizer themselves. Additionally, recording meetings without the permission of all participants may be subject to privacy laws or policies.