Media Buyer — Who Is It? How Does It Differ from an Affiliate Manager?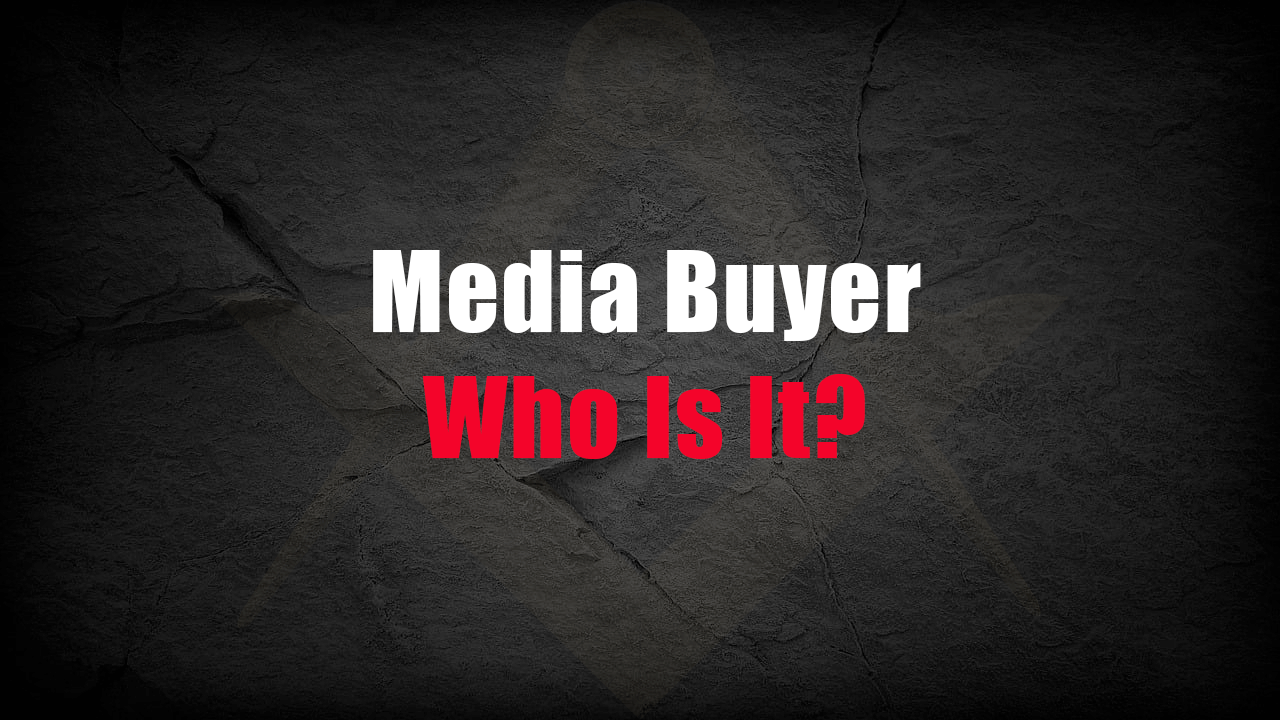 Who is a media buyer? Just an "ad buyer"? Maybe it used to be so, but today this position requires a skilled digital analytics professional. They should be able to not only purchase ads but also test creatives, generate traffic from various sources, launch/scale advertising campaigns, conduct analytics, and interact with a team.
Who is a media buyer?
A media buyer or traffic manager is a specialist responsible for launching advertising campaigns, managing campaigns, and acquiring traffic from different sources. This profession is highly in demand, and today almost every digital agency requires its own media buyer.
Here's what they typically do:
Negotiate the best advertising rates and sign contracts.
Purchase traffic from various sources such as contextual ads, mobile apps, social networks, etc.
Specialize in a specific social network (Facebook, for instance).
Analyze multiple advertising platforms.
To fulfill these tasks, a media buyer must possess several skills: the ability to work with popular sources, evaluate the effectiveness of purchased traffic, understand metrics and software of most modern advertising tools.
In short, this profession lies at the intersection of several internet specialties. It is not taught anywhere; before becoming a media buyer, a person must have a good practical understanding of marketing. Having a degree in advertising or sociology increases the chances of finding a job. According to LinkedIn data, media buyers mainly graduate from the top 5 universities worldwide.

Media Buyer Services
Modern media buyers perform various tasks. It primarily depends on the company's scale of operations, client portfolio, niche, and so on. Below are the main services provided by these specialists, depending on the specific advertising agency.
In a small agency, media buyers usually handle almost all responsibilities related to managing ad campaigns. They become directly involved in the entire process of working with clients, including data collection, planning, and negotiations.
The interaction scheme in a network agency is slightly different. A media planner or strategist creates the plan and passes it on to the media buyer, who is responsible for negotiating with external platforms. In other words, they focus on negotiations.
A larger agency has a team of media buyers. One gathers market data, another focuses on securing the best conditions, and a third oversees expenditures. Reports are then presented to the group leader, who reviews and approves them.
In all cases, media buyers are responsible for maintaining the agency's revenue and the effectiveness of digital channels.
For example, here's what a media buyer typically does. Let's say a client comes to an agency with a traffic request and their desired cost per lead (CPL) KPI. The traffic manager (under the team leader's guidance) tests the advertising hypothesis within the client's budget and starts working if it proves profitable. In this case, the client receives stable and high-quality traffic, and the company earns the difference between the client's budget and the advertising expenses. If the test shows poor results, the deal is declined. Usually, only a small amount is allocated for testing to avoid draining the client's budget.
Difference between a Media Buyer and an Affiliate
Unlike an affiliate, media buyers are often hired as part of a team and receive a salary. They optimize and manage existing campaigns.
An affiliate, on the other hand, is often a "freelancer" and may work independently. If they are part of a team, they come up with campaign ideas, study spy services and competitors, and conduct analysis.
In an affiliate team, the collaboration between these two specialists can be described as follows:
An affiliate tests campaigns, and if successful, passes the traffic to the media buyer.
The media buyer then takes over, handling account bans, restarting accounts and campaigns, optimizing pixels, and starting from scratch if necessary.
In general, affiliate marketing media buying is unique and slightly different from other areas of digital marketing. The line between an affiliate and a media buyer often becomes blurred, as both specialists can perform similar tasks.
Requirements for a Media Buyer
Although the work of a media buyer encompasses various skills, and the boundaries of this profession are not easily defined, there are three main responsibilities expected of this specialist:
Conduct negotiations and obtain maximum benefits from ad networks and platforms.
Minimize advertising costs, reporting, and paperwork.
Create advertising campaigns across different systems, constantly monitor and optimize them.
Regarding hard skills, the following are emphasized for this profession:
Knowledge of marketing theory, conducting research, and budget evaluation based on KPIs.
Understanding of industry-specific digital tools such as Google Analytics, Google Trends, Hype Auditor, Socialbakers.
Additionally, there are a few other skills:
Proficiency in Excel, including formulas and pivot tables.
Negotiation and presentation skills.
Fast information retrieval and analysis.
At the same time, media buyers should possess well-developed soft skills, which are personal qualities (emotional intelligence) that help them achieve new heights and think outside the box.
Communication skills – the ability to find common ground with clients and team members.
Creativity – thinking outside the box, an individual approach to work.
Trainability – the digital sphere constantly updates methodologies and strategies, requiring the quick processing of a large volume of information.
Stress tolerance – the ability to accept constructive feedback from colleagues and supervisors.
Time management – the ability to effectively plan time and prioritize tasks.
For example, here are the requirements set by the affiliate agency Arbita for a media buyer position (as posted on their website):
Ability to generate profits from Facebook – previous experience with this traffic source is mandatory (at least $5-10K in budgets spent on affiliate marketing offers).
Have successful case studies, even with small profits – showcasing optimization skills and profitability through personal examples is highly valued.
Possess a couple of personal accounts – while the affiliate team provides ready-made accounts, the specialist's work is initially evaluated based on their own accounts (to protect the team's platforms from bans).
Experience working in an advertising agency or internet advertising – a valuable additional bonus during the interview if the media buyer has worked with Google or Facebook and managed clients.
Desire for further development – as without it, it would be mere activity simulation rather than genuine work.
Availability for constant communication – at least from morning until evening to receive information from the team leader promptly.
Working a minimum of 4-5 hours a day, 5-6 days a week.
Examples of Successful Media Buyer Case Studies
Numerous case studies from media buyers who successfully ran campaigns on various platforms have been published online. Here are some recent examples.
Traffic from social networks
A case study from the media buyer team at Cactus Squad. They earned $24K per month in the gambling niche with the Winners Magic CPL offer, targeting Germany.
The author explains the chosen payment scheme:
"We opted for CPL because it provided payment for every player brought to the casino, rather than just based on player deposits. This difference is significant since running campaigns on a CPL basis is economically advantageous. You see results faster, find successful combinations quicker than if running campaigns on a CPA basis."
The case study includes expenditure statistics, payouts, ROI, and the spill date: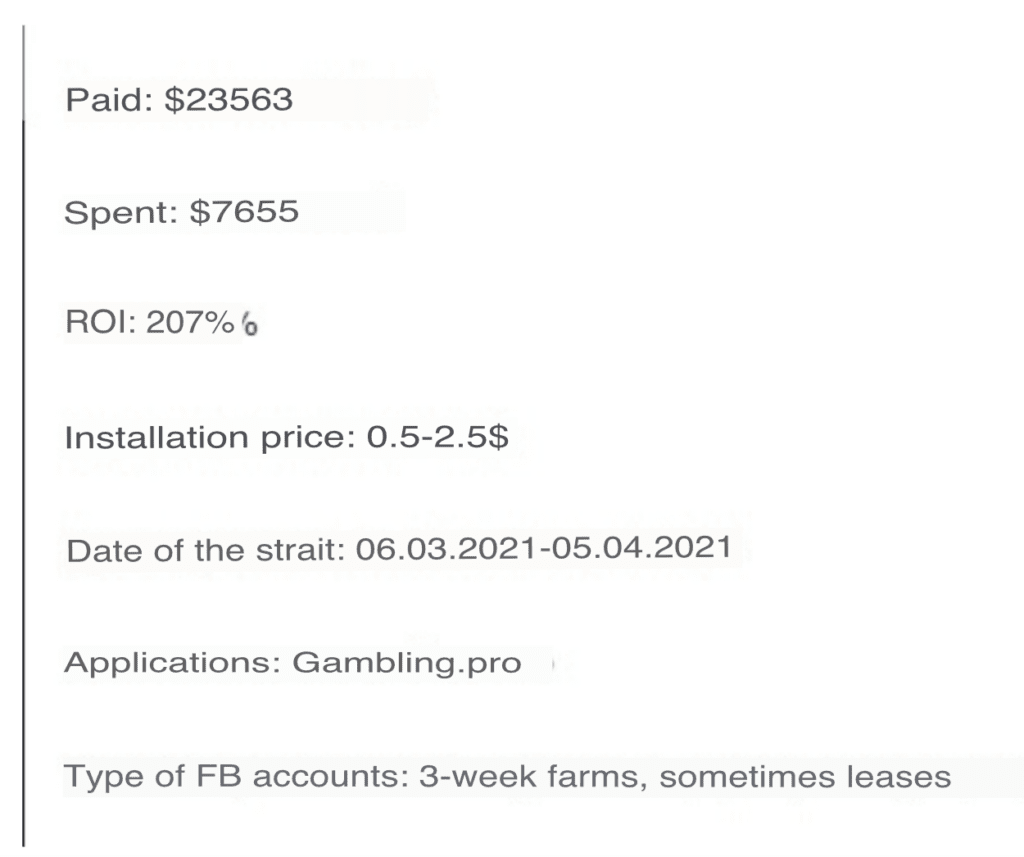 The author states that the main traffic was generated within two weeks. They extensively tested the audience and settled on a 25-57 age range target.
Three-week-old warmed-up accounts (with an additional week of pre-warming) primarily received random clicks, but the ROI in each of them ranged between 50-400%. Sometimes, accounts with the highest install cost converted the best (average spend per account was $150-400), while others did not convert and required restarting.
"I used the 1-2-2 launch scheme that I've tried several times and found to have the best conversion rates. This means launching one campaign with two ad sets and an equal number of ads. I set up automatic rules for ad groups. When I noticed that ROI was decreasing, I quickly refreshed creatives and changed offers."
Only images were used in the creatives. According to the author, images undergo an accelerated moderation process and are easier to create compared to videos. The illustration showed attention-grabbing text with a €20 bonus, although the offer specified €5. This reduced player conversions and did not satisfy the advertiser in terms of traffic quality. It was the only mistake the case study author made, but they quickly rectified it.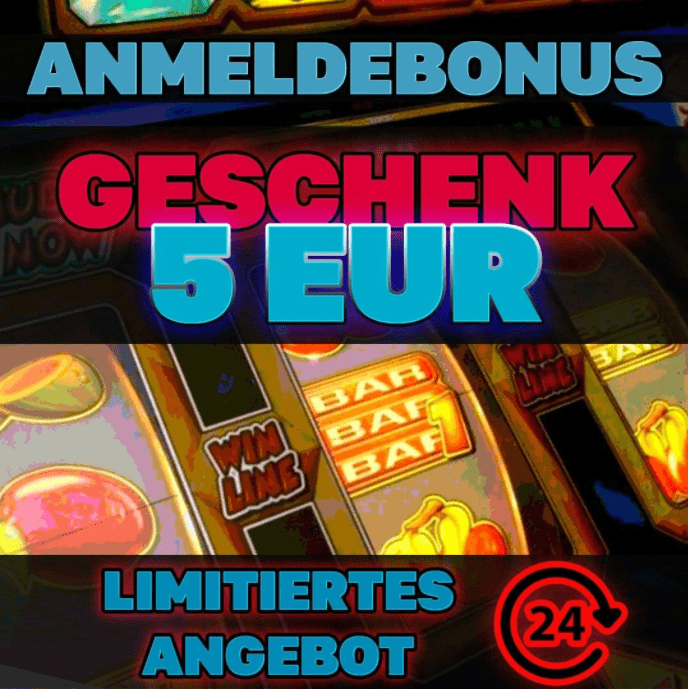 "Remember that your creatives are the main part of the success of your campaign. Personally, I advise using bright, popular slots and manually customize the images to reduce the risk of getting caught by Zuck. Unfortunately, many webmasters neglect this."
The traffic was directed to the mobile applications Gambling.pro and rental. Although the apps were actively used from the beginning, the media buyer constantly split and diversified the traffic. This was explained as a risk mitigation strategy.
"Never pour a large volume into a single app. This can ruin the entire campaign if it gets banned. You'll have to restart multiple accounts, and your budget will simply burst."
Contextual Advertising Campaign
This case study comes from an agency that worked with a mobile phone seller. The media buyer and the team faced a challenging task: to ensure targeted clicks to the client's website, reduce the cost per click, and increase conversion rates. After analyzing the project, they set specific goals:
Remove irrelevant clicks.
Expand the customer base.
Increase brand loyalty.
Lower the cost per click.
Increase the conversion rate.
The stages of their work included:
Analyzing the client's website with a focus on competitors – usability, technical optimization, design, etc.
Studying data from Yandex.Metrica and Google Analytics for the client's target audience.
Identifying priority product groups.
Working on the semantics – excluding irrelevant keywords through negative keyword lists.
Correctly mapping landing pages to each search query.
Creating new contextual ad campaigns (including mobile) to meet Google/Yandex requirements.
Coordinating promotions and bonuses with the client.
The results were quick to show. Within one quarter of 2020, all performance indicators improved. The conversion rates increased by 2-2.3 times, and the cost per click decreased by nearly threefold.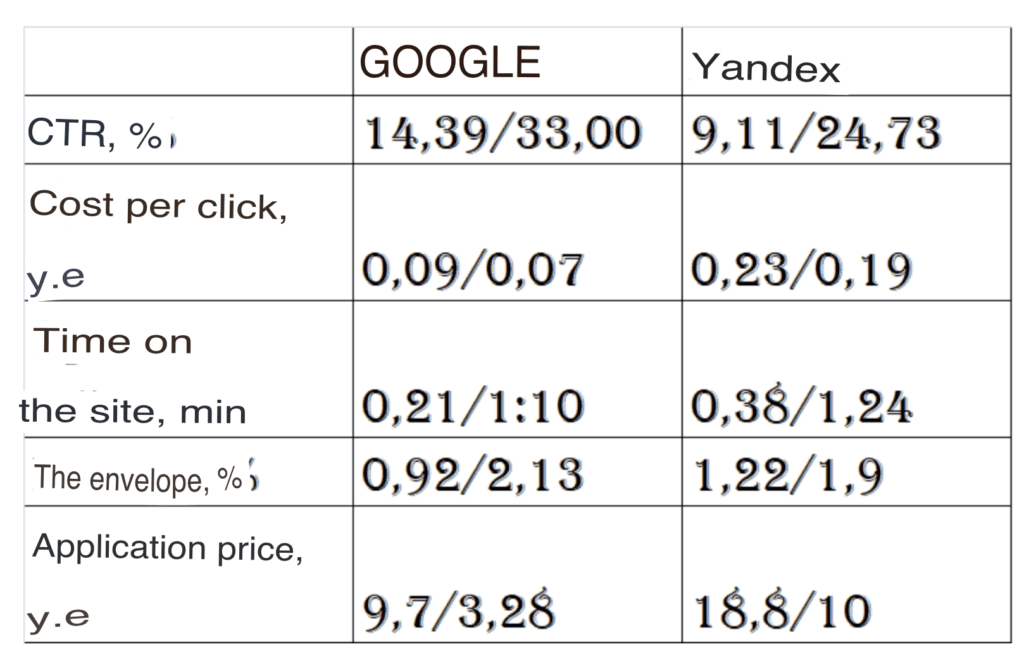 SEO traffic
Despite the unpredictability of SEO traffic, it is still possible to effectively generate results from it, as shown in the following case study. However, it doesn't specify whether it was an affiliate or a media buyer involved, but the scheme is quite interesting.
It all started with the Fly Bra offer. At the time of the campaign, it was an interesting and promising product with a high chance of success. To mitigate risks, the demand for the bra was assessed through Publer.
The traffic was driving from a single website page, which was edited three times during the campaign, primarily by adding images, reviews, and partially changing the text. Initially, the page ranked in the top 1 for the keyword, but as authoritative sites started to appear, its position dropped.
The content was created without any special tricks. It included a catchy product name, a detailed fabric composition, and a description of how to use the bra correctly to make it last longer. The article also included links to official purchase sources, with 2-3 buttons directly in the article and pop-ups.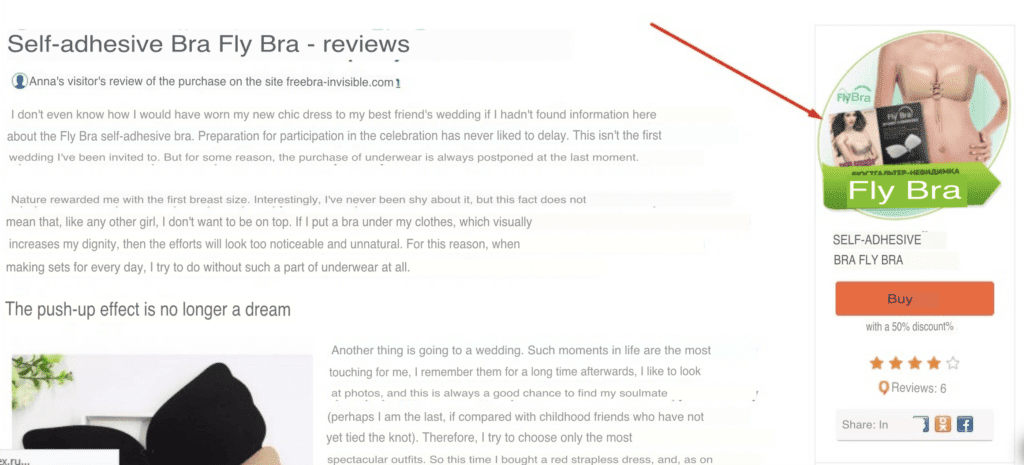 Reviews from satisfied women, praising the quality, were also added. The approximate article volume was determined based on 5-8 competing sites, resulting in around 6.5 thousand characters.
During the campaign, only $25 were spent, and the net profit reached $800. Conversion rates of x30 can be achieved by various traffic sources, including contextual advertising, teasers, and Facebook.
Traffic from Media Outlets
When contextual advertising and other traffic sources are not effective, and the number of leads starts to decline, skilled content marketing can come to the rescue. A Russian agency, Digital.Tools, faced a similar situation and decided to try generating leads from media outlets and major online portals.
Here's what the CEO of the agency had to say: "Previously, we only used SEO and word-of-mouth marketing. However, these channels did not bring the expected profit. In the first case, we attracted cold leads with low conversion rates, and it took a long time for them to convert into actual deals. Word-of-mouth marketing worked slightly better, thanks to the conferences, webinars, and presentations we conducted. However, it was challenging to do this every time, especially considering we had only one speaker. That's when we started considering useful articles and case studies."
The team took action and identified platforms for publication. One of them was Vc.ru, where they were allowed to post their own materials. Ideas for articles came from the media buyer and other agency employees, after which the topics were handed over to the editor who polished the content. Afterward, the articles were published, and there were no problems with that as they covered relevant topics for the market.
Articles on business development and personnel management were specifically published on the Pressfeed service. Journalists from media outlets left requests, and all that was required was a detailed response in the comments section. Through Pressfeed, they managed to reach specialized publications such as "Zarplata.ru," HR-tv, Promdevelop, and others.
For example, they reached out to great-world and participated in several materials. In one of them, they provided detailed information about standard Instagram retargeting campaigns.

As a result, the number of leads increased by 10 times, and the agency's materials appeared in top media outlets more than 60 times.
Example of a Successful Media Buyer
If you possess all the skills of a media buyer but find it challenging to secure a high-paying job at an agency, it's important to create a well-crafted resume and post it on popular job boards such as LinkedIn and others. Your resume should clearly state what you can actually do. In the modern world, employers value time, so your resume needs to grab their attention from the first glance to have a chance of making it through the selection process.
Here are examples of resumes that we found on LinkedIn:
These resumes can attract the attention of employers with the results achieved by these specialists in recent months. The proofs are attached, although not in the resumes themselves. Among the highlighted skills, the authors mention Facebook advertising, negotiation skills, affiliate marketing, targeting, and scaling. They also mention completing several digital courses.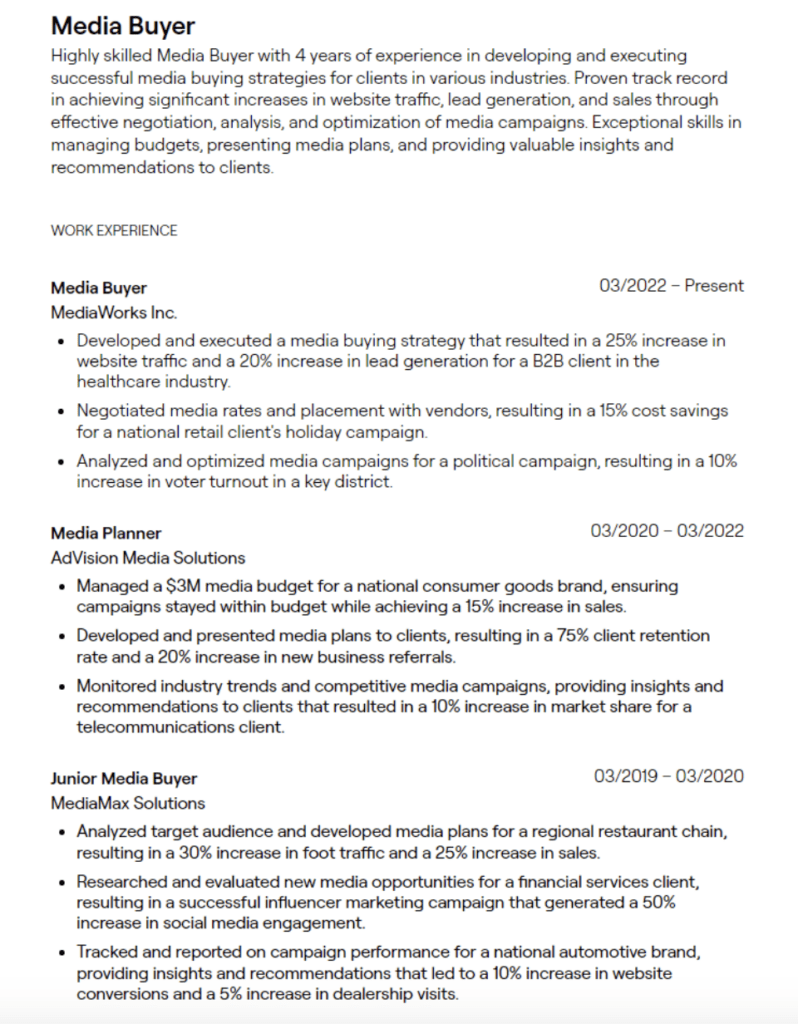 Resume of a Media Buyer A resume from a media buyer with 6 years of experience. The author provides detailed information about their previous positions and highlights skills such as project and personnel management, handling large amounts of information and databases, web analytics, and a desire for continuous learning and growth. They also mention their experience as an affiliate, trying out various verticals and offers, generating monthly revenues of $50k. However, no proofs are attached.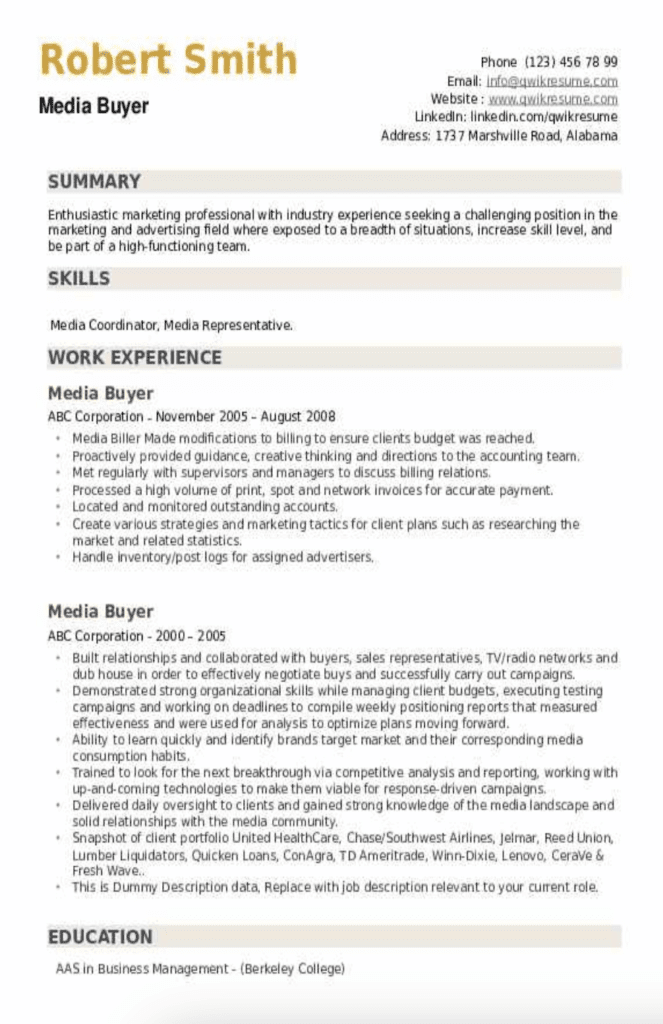 Resume of a 6-Year Experienced Media Buyer A resume from a CPA specialist with 7 years of experience. They mention their experience in running campaigns on platforms like Facebook/Instagram, Yandex.Direct, and YouTube (with some experience in TikTok). They have managed a maximum budget of $15k per month and have tried various verticals, including e-commerce, dating, nutra, and gambling. They mention using tracking tools like Keitaro and Binom, spy service AdHeart, Publer, Slack, and others. The candidate also mentions learning from top affiliates in the e-commerce vertical and even running their own public account. Additionally, they possess SEO skills and have attached a case study as proof.
Both resumes highlight skills in generating results from specific traffic sources, ability to handle large amounts of information, experience, and a desire for further growth. The inclusion of proofs that confirm the specialist's skills is particularly beneficial.
To make yourself known, actively participate in courses and workshops on earning money, visit forums and meetups, and engage in discussions on popular channels and chat groups for affiliates. For example, on cpa_mafia, fb_killa, or here.
Salary of a Media Buyer
Media buyers are paid an average of $1500-3000 per month. This figure is based on 87 job postings found on the internet in 2021.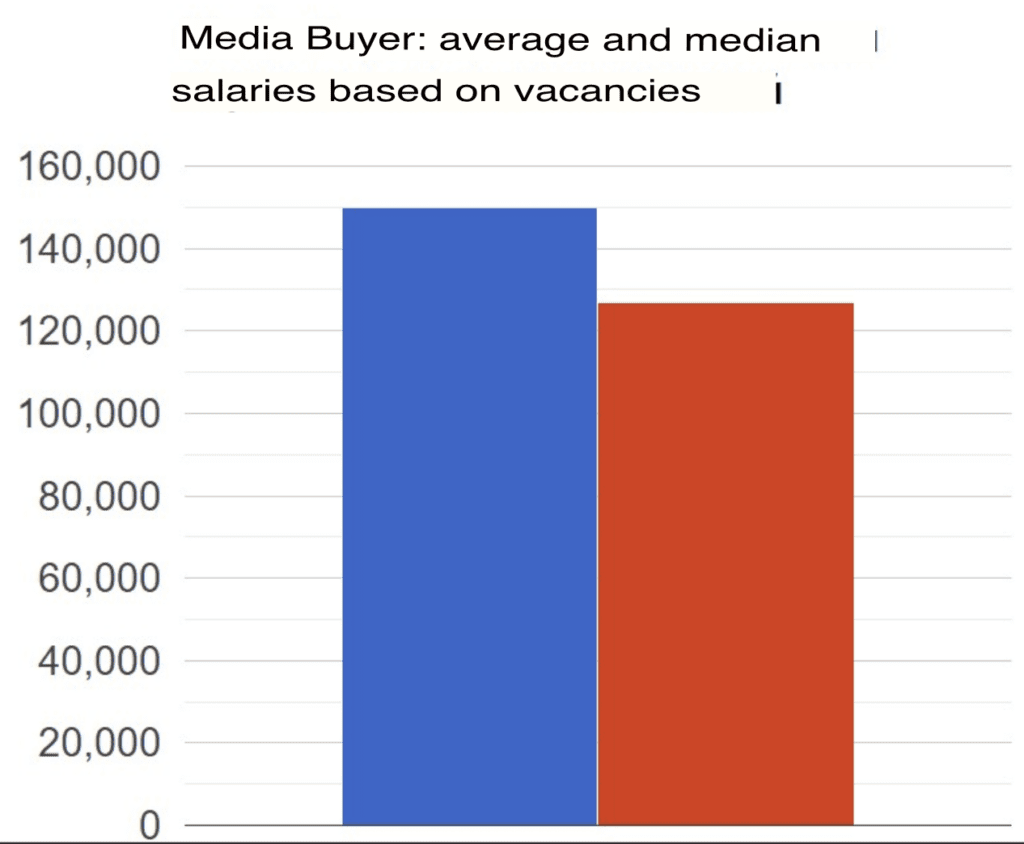 The demand for these specialists is increasing every year. According to official labor market statistics, in 2019, only 17% of employers were willing to pay media buyers starting from $1500-2000. Today, there are many more employers willing to offer higher salaries.
On the other hand, in 2020, the profession of a media buyer was less popular compared to other digital specialties such as marketing and PR directors, digital marketers, content managers, social media managers, and targetologists.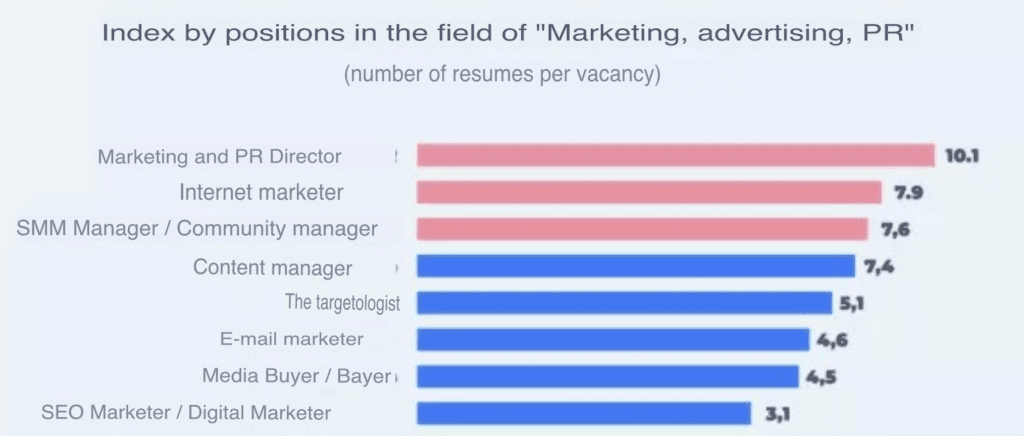 Key Terms Related to Advertising Traffic Acquisition
During their work, media buyers encounter numerous professional terms. Here are just a few of them:
SWOT and PEST analysis – a method of analysis in strategic planning and evaluating key market trends.
Second-Price auction – an auction format where the winner is the participant who offers the highest bid, but pays the second-highest bid amount.
Incentive traffic – motivated traffic obtained through bonuses, gifts, etc. (often used in mobile apps where the goal is to encourage app downloads).
Marketing mix – a marketing theory based on the 4Ps (Product, Price, Place, Promotion).
KPI – Key Performance Indicator, a measure of effectiveness.
Bonus hunting – acquiring conditionally free or free traffic using bonuses.
ARPDAU – Average Revenue Per Daily Active User in the mobile app market.
Lead generation – obtaining customer contact information.
App installs – offers for mobile applications from the App Store.
Fill rate – the percentage of ad requests that are successfully filled, typically expected to be within 95-100%.
CR – Conversion Rate, the measure of lead generation by users.
Creative – advertising unit (banners and ads).
Quality Score – an indicator of content quality evaluation.
Fraud – losses in advertising when purchasing traffic, often encountered in CPA models where low-quality traffic is received.
Lead cost – payments for acquired leads made to webmasters.
Bid – the bid or maximum price per click set by a webmaster.
And of course, the term "super commission." This is exactly how agencies earn their profits. The media buyer's task is to maximize the margin for each individual channel in the advertising mix. This is where the main challenge for the specialist arises when negotiating with networks and platforms. Not all of them offer flexible conditions, and some may refuse to negotiate discounts but can provide higher-quality traffic. In such conditions, one has to choose between quality and profitability or find a way to include positions in the budget that meet both criteria simultaneously.
Conclusion
A media buyer in affiliate marketing is a specialist with a narrow focus who works as part of a team. They usually don't stay in one position for long and often get promoted to senior managers or department heads.
FAQ
How does a media buyer differ from an ad buyer?
A media buyer not only purchases advertising but also often takes on other responsibilities such as managing campaigns, negotiating placements with platforms, analyzing new ideas, and more.
How does a media buyer differ from an affiliate?
A traffic driver has less knowledge of the affiliate marketing process and primarily handles routine tasks and technical aspects. For example, they fine-tune creatives in terms of design, sizes, and so on.
What qualities should a media buyer possess?
In fact, there are many qualities. Some of the key ones are the ability to negotiate effectively, successfully manage existing campaigns, and be a team player.
Where can one learn the profession of a media buyer?
There is no separate faculty specifically dedicated to this profession. However, a degree in the field of advertising or sociology is preferable.
What is the most common mistake made by media buyers?
The main mistake, including for affiliate marketing specialists, is having overly optimistic financial forecasts. In affiliate marketing, it is not possible to achieve very high ROI consistently each month; constant testing and coming up with new strategies are necessary.
Are there growth prospects within this profession?
Typically, one starts as a Junior Media Buyer. After about 10 years of experience in this field, it is possible to become a department head or a media director.