YouTube Influencer Marketing: Rough Costs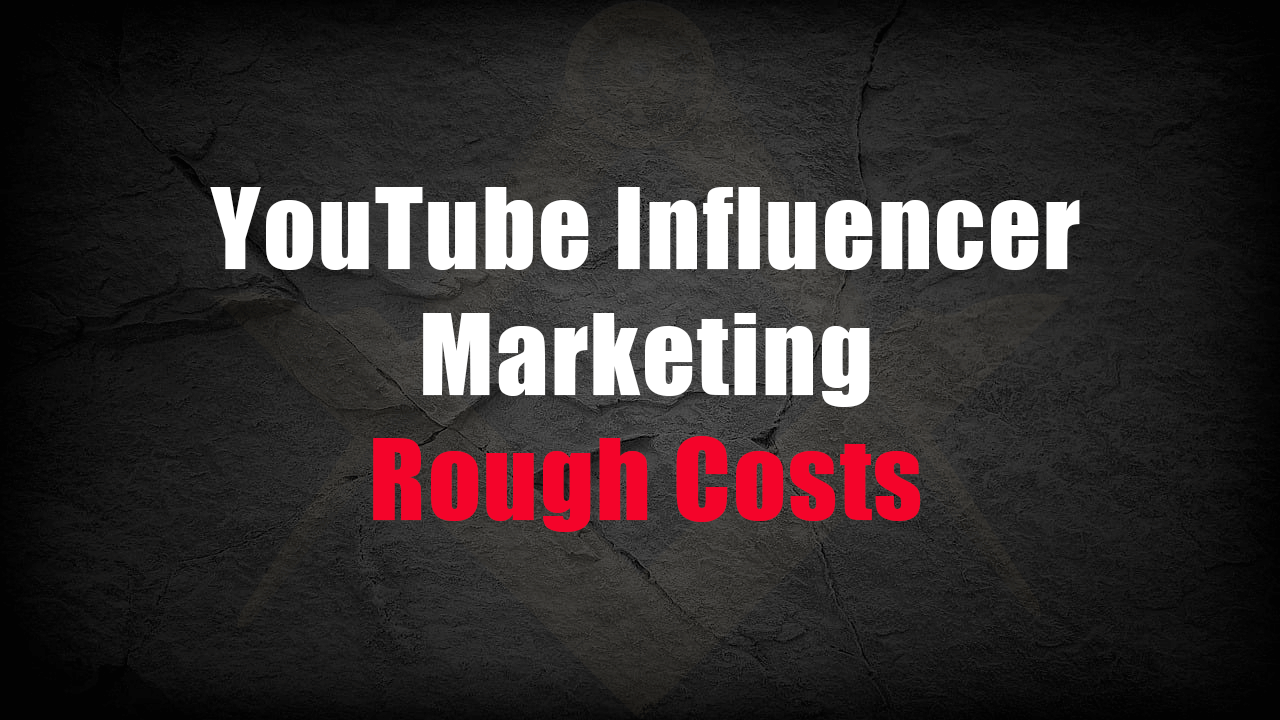 In 2023, YouTube remains the main platform for publishing video content. TikTok is gradually catching up, but there is still a huge gap in numbers. In the coming years, YouTube is unlikely to be replaced by another project.
In this article, we will explore costs of YouTube influencer marketing. We will discuss popular formats, current prices, and the peculiarities of choosing bloggers. If you have been wanting to test sponsorships, product placements and other methods of YouTube influencer marketing, our material will be useful to you.
Approximate Costs for YouTube Influencer Marketing
Unfortunately, YouTube channel analytics do not reveal the actual earnings per video for influencers. Therefore, the only source of information is from analytical studies.
According to IZEA, the average cost of sponsored content on YouTube in 2022 was $2,102. However, Twitch streamers earn twice as much.
More statistics can be found in the public domain, but often there is no information about rates of YouTube influencer marketing. Nevertheless, they are more organized in this regard, creating websites, providing links to price lists, and giving examples of posts.
According to some data, channels with an audience of 7 million subscribers or more can expect to earn $30,000 from a single video. There is no proof, but the numbers are quite impressive.
PewDiePie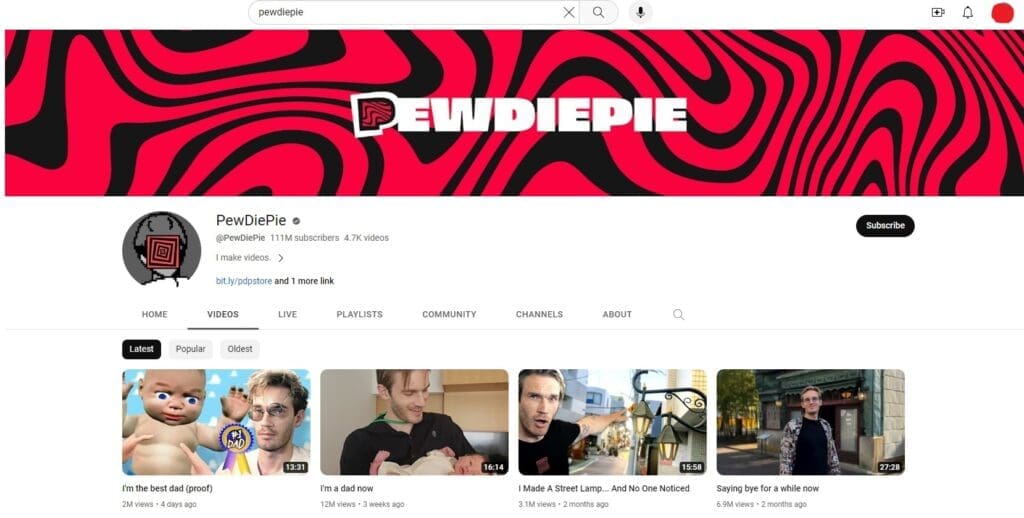 The blogger has been called the most famous YouTuber on the planet multiple times. As of September 2023, he has 111 million subscribers. Major global brands are among his advertisers which is the top-notch thing in the aspect of YouTube influencer marketing.
PewDiePie's statistics are impressive, but there is almost no information available about the cost of his YouTube influencer marketing. According to some data, he earns about $150,000 per week from embedded monetization alone, and the cost of integration starts from $125,000.
Thanks to his popularity, PewDiePie has made YouTube his main source of income and can reject any advertisers without affecting his financial situation.
Dude Perfect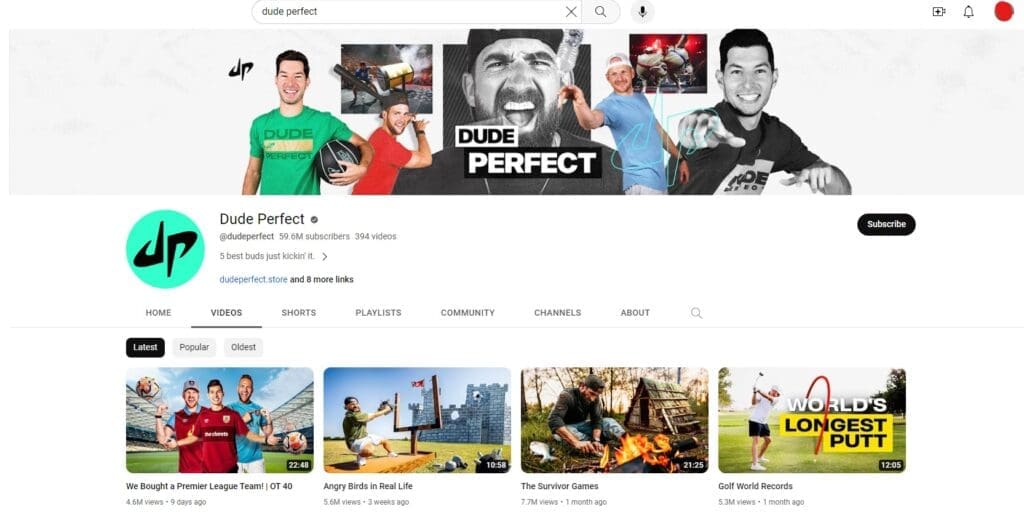 This creative group regularly publishes videos featuring extreme stunts that garner tens of millions of views. The total number of views has exceeded 16 billion.
According to media reports, the guys earned about $25 million in 2023. Currently, they have nearly 60 million subscribers on their channel, and videos are released less frequently, every 14 days.
Dude Perfect is sponsored by Nike, BMW, Walmart, Gillette, and dozens of other well-known companies. It can be assumed that a single video with a commercial costs advertisers between $100,000 and $150,000.
Markiplier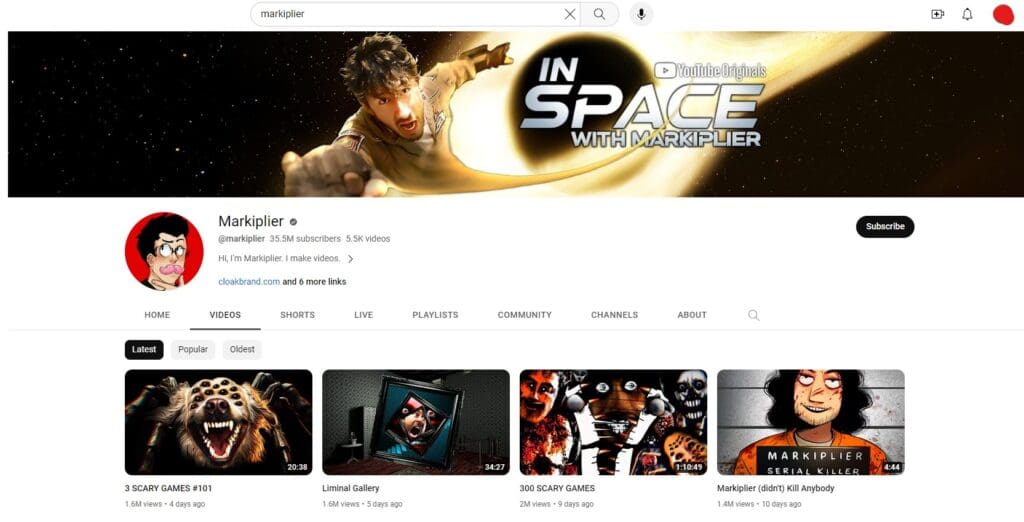 This YouTuber gained fame for his gameplay videos on YouTube. He has 35.5 million subscribers, and each video typically receives 4 million views on average.
According to media reports, Mark earns around $20 million annually through his channel. It can be assumed that, on average, a commercial costs advertisers around $100,000.
Most popular bloggers earn hundreds of thousands of dollars each month, but it is extremely difficult to build an audience of even 2-3 million subscribers, let alone 10-15 million. New influencers face challenges, so it cannot be considered an easy niche to enter.
How is pricing determined for YouTube influencer marketing?
People who are unfamiliar with the blogging industry and YouTube influencer marketing often think that the cost of advertising with YouTubers is highly inflated. They assume that YouTubers simply have fun on camera, do not actively seek advertisers, and swim in money.
In reality, creating videos is hard work, especially when bloggers work alone and invest money in content promotion. Often, creators work with no profit and, moreover, with losses in the first few years.
The price of YouTube influencer marketing depends on various factors:
Audience size: Many advertisers prioritize the size of the audience. However, this factor is not always the deciding factor.
Audience profile: Advertising for cryptocurrency bloggers costs much more than for those who create game reviews. Advertising is effective only if the influencer's audience includes potential customers for the brand.
Content type: Vloggers can easily integrate products into their videos within a short time. However, if an author releases only one video per month and invests a lot of money in editing, the cost of advertising will be much higher.
Audience engagement: Advertisers often request statistics on previous integrations. If the statistics are impressive, the blogger can consistently increase their prices.
Product characteristics: Advertising for a clothing store will not cost the same as for an online casino.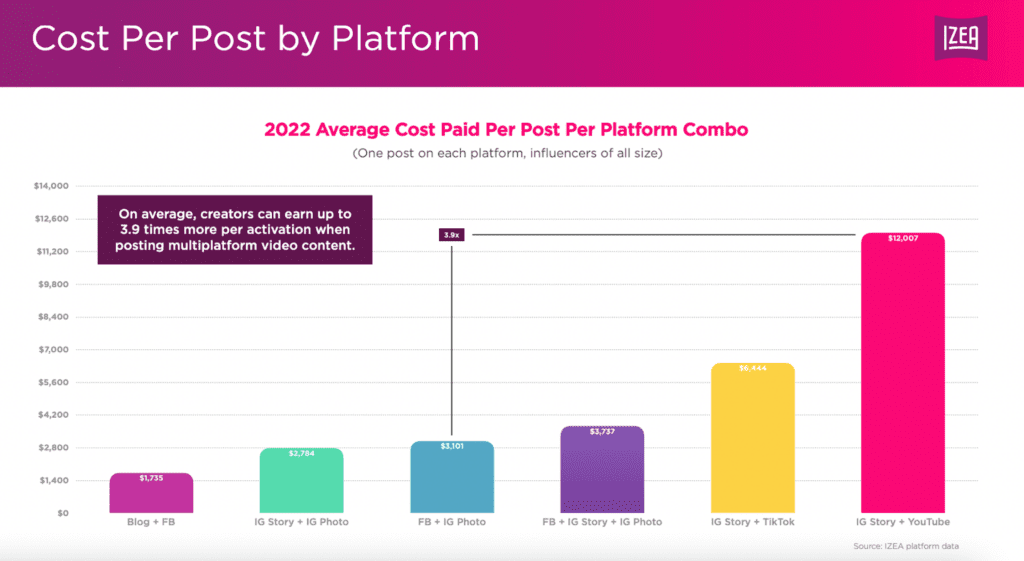 In some cases, opinion leaders set prices several times higher than the market rate. Advertisers themselves decide whether the high figures are justified or if they should look for alternatives. The market is highly heterogeneous and constantly changing.
Any statistics can become outdated when considering specific segments. For example, advertising placements with one crypto blogger may cost $10,000, while with another, it may be $5,000, despite the minimal difference in audience size.
It is also worth noting that if you approach an agency for advertising, the cost of integration will generally be higher compared to direct interaction with the opinion leader.
Potential advertisers should be prepared for difficulties. Although the YouTube influencer marketing has existed for many years, some influencers have not learned to effectively manage the creation and placement of ads.
Costliness vs. effectiveness: How to avoid wasting the advertising budget
The strategy for YouTube influencer marketing should be tailored to each specific case. You can spend thousands of dollars and get no significant results, or conversely, achieve several times the return on a small advertising investment.
For example, an ad made by a famous blogger may not necessarily generate hundreds or thousands of leads. It all depends on effective media planning and the blogger's performance. If the opinion leader does not understand the product's specifics, they may lazily promote it, resulting in little impact.
Preparing a successful advertising campaign requires investing many hours and carefully considering all the nuances. Only with this approach can one expect tangible results in the future.
To avoid wasting the advertising budget, consider the following rules:
Don't rush to spend money: First, understand how interested the opinion leader is in collaboration.
Don't chase numbers: Small companies don't need to spend millions on a post from an account with tens of millions of subscribers.
Pay attention to local opinion leaders: For example, there are food bloggers with an audience of 30,000 to 50,000 subscribers and highly engaged audiences.
Conduct tests: Start with inexpensive pre-roll ads and assess their effectiveness.
Find backup options: Bloggers often ignore requests or break agreements.
Some influencers are open to collaboration based on Key Performance Indicators (KPI) payment. Set realistic goals within specific metrics and pay only for actual results. It's preferable not to focus on views alone but to prioritize leads, app installations, and other effective forms of Cost-Per-Action (CPA).
Remember that product placements and sponsorships are one of the main sources of income for bloggers. Don't make it easy for them; strive to ensure that every dollar spent brings a return on investment.
How to Choose the Right Blogger for YouTube influencer marketing
The key to effective work with bloggers is to have the right approach when searching for influencers. If mistakes occur from the very beginning, the campaign may turn out to be a failure.
For example, when promoting a travel service, it doesn't make practical sense to seek recommendations from those who gamble and post related content. It's better to pay for a video from a travel blogger who can create a high-quality review that will garner many views.
Each advertiser has their own method of finding bloggers for advertising, but the most important thing is not to skimp on thoroughly checking their profile. The internet is full of analytical services that greatly simplify this process.
With the help of various analyzers, one can find ideas for videos, gather keywords for descriptions, and even estimate the potential profit for the creator through embedded monetization.
When selecting bloggers, special attention should be given to analyzing the audience's activity. If there are hardly any comments, but the number of likes and views is excessively high, suspicions of artificial inflation arise.
The golden rule for all newcomers in the paid advertising market on YouTube is not to chase numbers. It's better to generate a lot of leads with 10,000 views than to reach 1 million users with zero results.
It's also worth paying attention to influencers who create videos for YouTube Shorts, as they tend to perform well in recommendations. This relatively new format delivers good results.
Conclusion
YouTube remains one of the main platforms for video content publishing. While Telegram and TikTok is actively attracting audiences, it cannot fully replace the platform for watching videos.
YouTube influencer marketing is advantageous for brands in almost any niche. With careful planning of advertising campaigns, maximum profit can be extracted even with a relatively small budget.
FAQ
How to Choose Channels for YouTube Influencer Marketing?
It is necessary to analyze the channel's content, gather up-to-date statistics, and review the results of previous ads.
How can you tell if the channel owner is overpricing?
The paid advertising market is heterogeneous, so it's impossible to determine whether the price corresponds to the quality without specific figures. The only option is to compare the creator with other influencers in the same niche.
How effective is YouTube influencer marketing?
YouTube influenecer marketing can be effective for any niche. The key is to choose the right creator and develop a detailed placement strategy.