How to Drive Traffic to Gambling Offers in 2023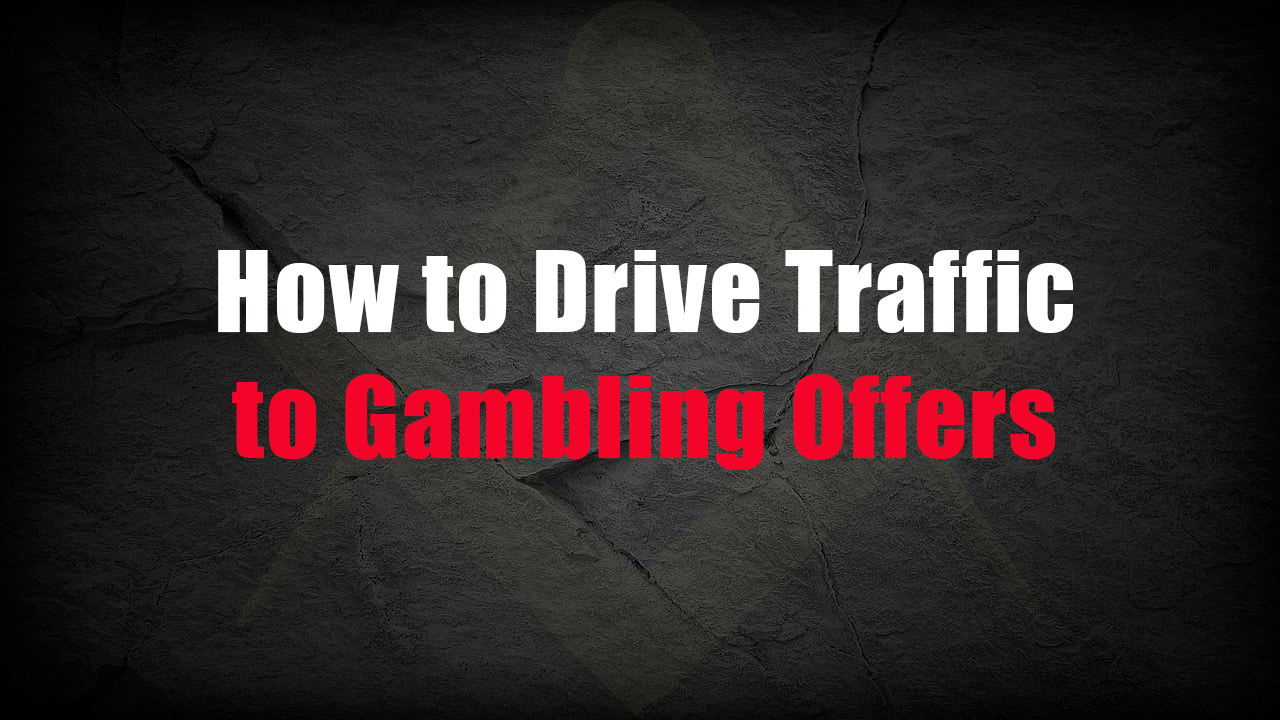 The gambling niche shows a stable and high level of growth, making it one of the most promising verticals in affiliate marketing. This vertical will only continue to thrive in the future, and it's time to start reaping its rewards. In this article, we have gathered tips for promoting gambling offers. We will discuss hacks, advice on choosing GEOs, creatives, and traffic sources.
Choose not only trendy but proven GEOs
Usually, many people try to find new and fresh countries that have significant potential and can yield high conversions. This approach is best combined with proven GEOs that have already generated leads and show consistency. In 2022, there were several regions that performed well and continue to gain momentum in 2023:
Germany. It worked well for directing traffic to gambling in 2022 and was one of the best regions for this vertical. Furthermore, even more online casino licenses are expected to be approved by the end of 2023, so the prospects are significant. Additionally, Germans seem to like gambling.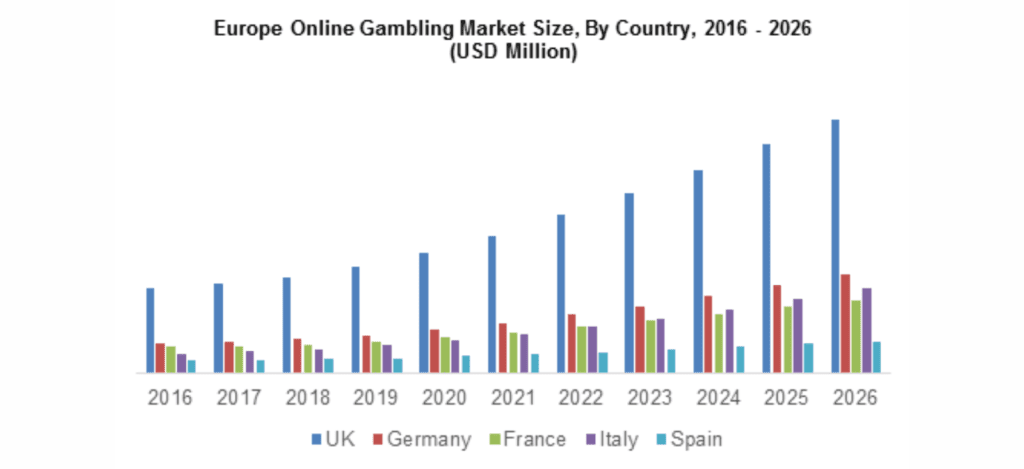 Latin America. Everyone is aware of the prospects for the gambling vertical in Latin America. There are several reasons to pay attention to this region – upcoming legislation, significant market growth, and an engaged audience. Regarding the prospects for 2023 in Latin America: it's worth noting Peru and Chile. Gambling was legislatively approved there in 2022. Another promising country is Brazil.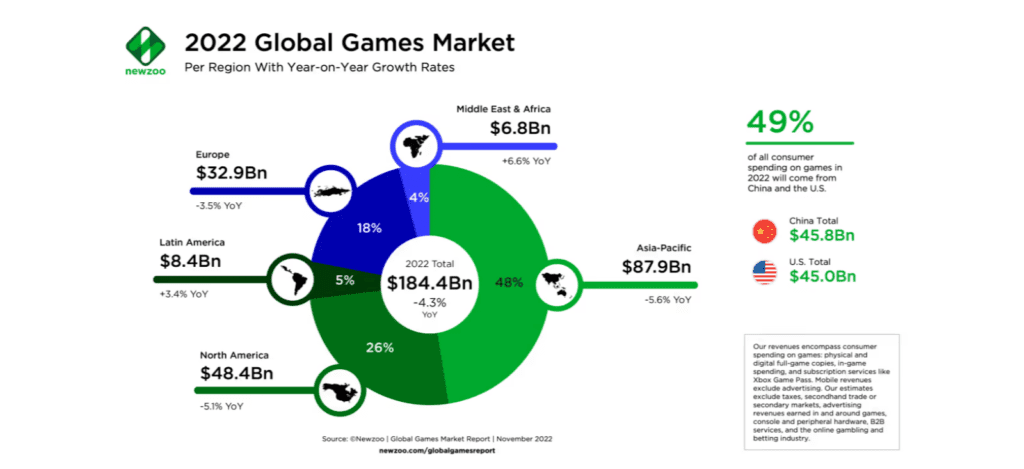 Asia-Pacific. This region is indeed worth attracting traffic to. It has been on the rise for many years, and the statistics show no signs of slowing down. As for specific regions, consider countries in Oceania and Southeast Asia.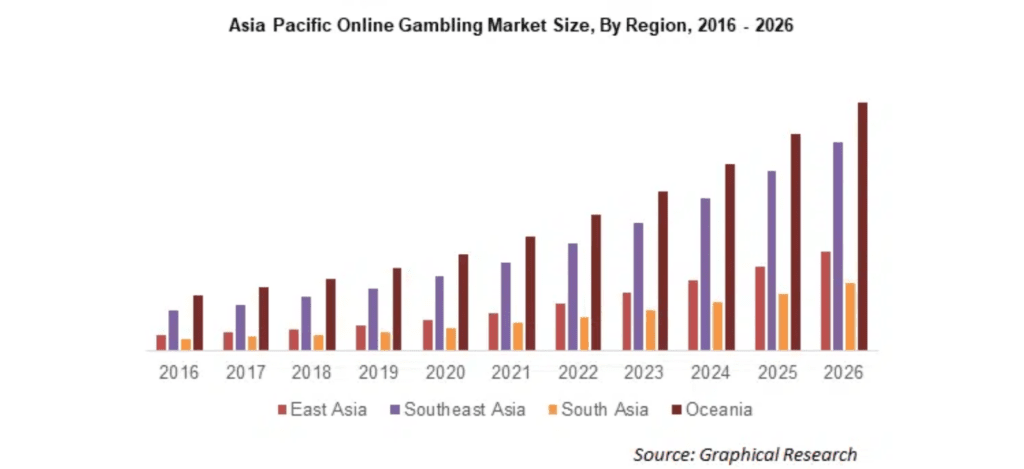 Make catchy creatives
This year, the methods for promoting gambling offers have remained the same. It's crucial to ensure that your creatives pique the interest of as many people as possible. Also, we have an article on gambling creatives in 2023, check it out. To achieve this, you should employ a few effective tactics when creating creatives:
Direct Call to Action: Make sure your call to action is direct. Create a sense that it's not an advertisement but a personal message. Convince the customer that they have a chance to win. To achieve this effect, you can use phrases like "you've won" or "claim your bonus."
Tell Winning Stories: Share stories of winnings. Ensure that the story is about an ordinary person and sounds credible. This will evoke the idea of real winnings in the mind of your potential customer.
Use gamification: You can showcase free spins, slots, and any other elements to engage your audience. This works well not only in creatives but also on landing pages — incorporate it into your funnel.
Appeal to the desire to get rich: Most people play games and online casinos not just for entertainment but to earn more money. Take advantage of this desire and incorporate it into your creatives.
Note: Use at least 5-10 creatives per campaign to gather enough data for further optimization.
Unconventional traffic sources
Undoubtedly, traffic channels like Facebook, Google, and SEO are widely used as the foundation of marketing strategies in the gambling vertical. However, as popular as these traffic channels are, competition is high. Therefore, the most reasonable approach is to think outside the box and try new traffic sources.
The key thing to achieve success in promoting gambling offers is to choose a proper affiliate network that provides best offers. Really, that's crucial because if you don't do it, you might end up having low rates, unstable payouts, poor support, no help in creatives — basically, you'll be working not because of but in spite of. Anyway, the good news is we have a top-list of gambling affiliate networks that you can work with. Check it out!
If you're tired of restrictions and limitations, we recommend exploring more traffic sources, specifically push and direct click formats. Let's delve into each of them to understand why they are so relevant for gambling and attract people to online casinos:
Engaged Audience: This is especially relevant for direct click (domain traffic) as the ads are targeted only at warm and interested users, redirecting them to the offer page.
Loyal Content Policies: There's no need to come up with tricks and struggle to create suitable images to avoid being banned; everything is allowed for both formats, with no restrictions.
Affordable Cost: To be precise, CPC starts at 0.003 for push ads, which is quite a cost-effective offer. Direct click format is a bit more expensive, but it has a higher conversion rate, which is rapidly increasing.
Attracting traffic to gambling offers is a challenging task, but these tips will help you achieve the highest ROI and CR. Just make sure you stay updated on industry trends, automate your processes, and choose the best creatives.