Multifaceted Betting: From Celebrity News to Science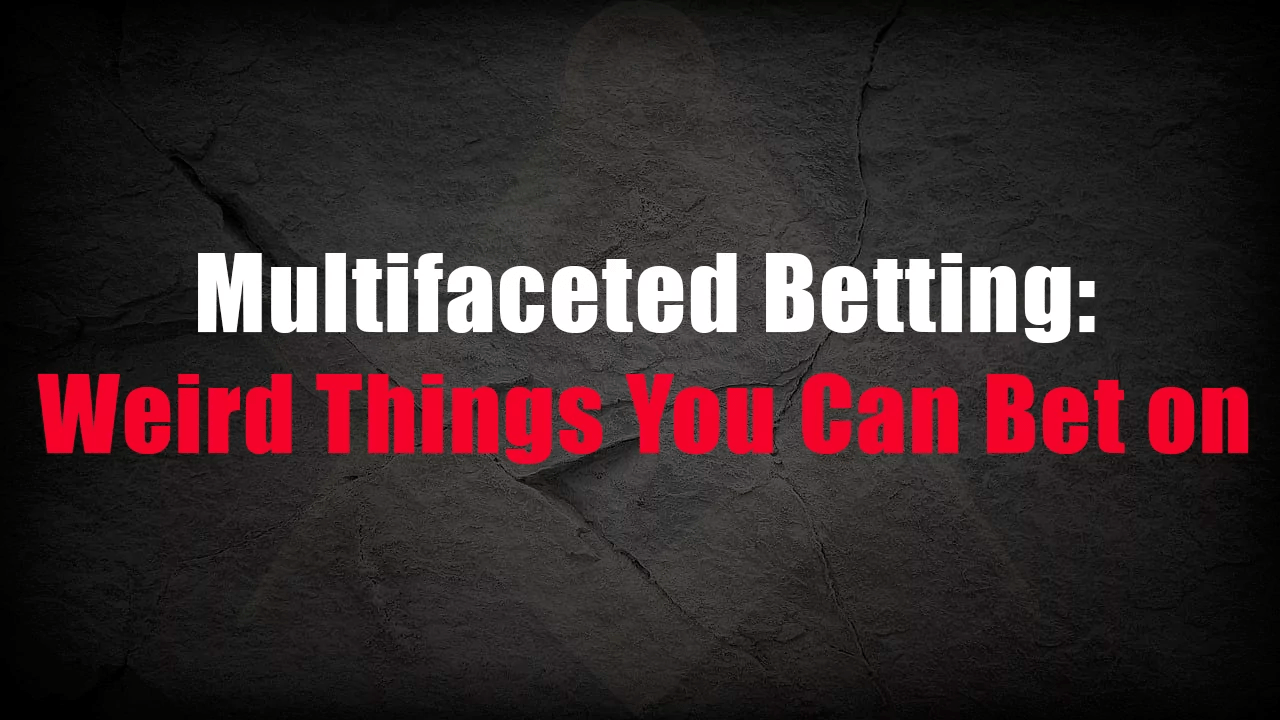 Betting will continue to exist as long as people maintain their interest in gambling and the desire for easy earnings, and bookmakers will provide various betting options. It's not surprising that this industry has earned the nickname 'evergreen' alongside gambling because it always involves money and opportunities for affiliates to earn. This segment becomes especially profitable during major events such as the World Cup or the Olympic Games.
When we hear about betting, we most often associate it with sports. The most well-known types of bets are indeed related to sports like hockey, soccer, boxing, football, basketball and so on. However, the world of betting is much more diverse. In this article, we will explore less obvious types of odds, beyond the traditional ones.
Rubik's Cube World Championship
In other words, this is a competition in which participants compete in solving the Rubik's cube, using only their intellect. This tournament is held under the auspices of the World Cube Association (WCA), and there is also an international ranking of speedcubers.
Anyone interested can participate in the competition; all they need to do is register on the event's website in their country and show up on the specified day. Within the competition, there are several different disciplines, and participants can register for any number of them. For example, this could be solving the cube with one hand or blindfolded, using one or multiple cubes.
As of now, betting on speedcubing is only practiced in the United States. Each year, the United States hosts the CubingUSA Nationals, where the primary focus is on the time it takes to solve the Rubik's Cube. The first bookmaker to offer odds on speedcubing to customers was BetOnline. Bets are available on various aspects of the competition, such as the fastest cube-solving time (the tournament's best time), the winner, the brand of the cube used for success, and the probability of one of the previous champions winning.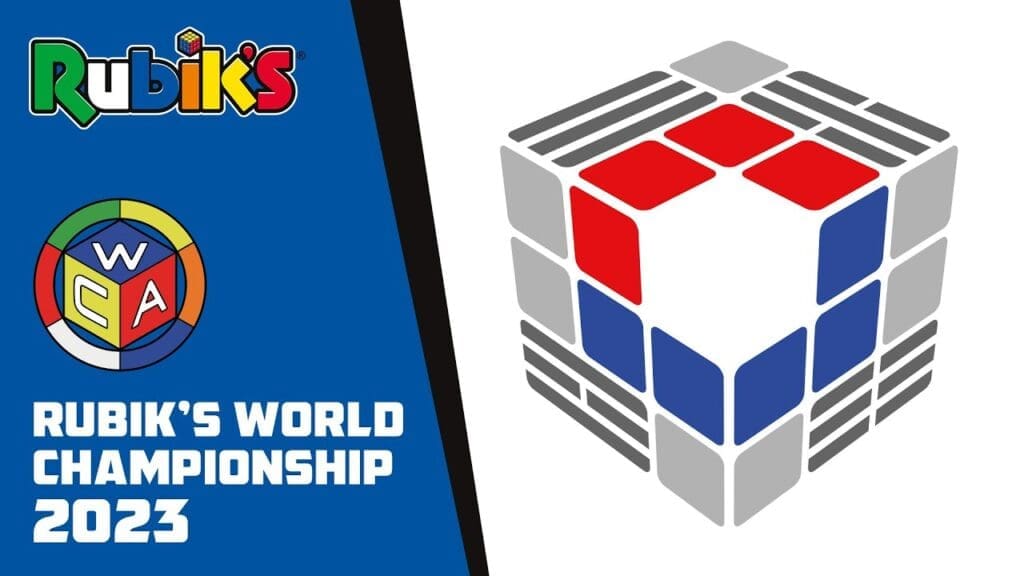 Chess Betting
Chess tournaments also attract the attention of gambling enthusiasts. Numerous competitions are held worldwide, requiring participants to have maximum concentration and the ability to foresee their opponent's moves several moves ahead.
In chess, there are several types of odds:
Handicap (Draw No Bet): In chess, where there are no quantitative scores in games, the concept of a 'handicap' is used. This means that the selected player will at least not lose. In case of a draw, the bet with a handicap is refunded, and if it's a double outcome bet, it's considered a win.
Betting on the victory of the Black or White pieces (P1 or P2): This classic form of betting involves choosing the winner of a specific game. Betting on a draw is also an option.
Double Chance/Outcome (1-X or 2-X): This is a bet that a particular player will not suffer defeat in the game. They either win or the game ends in a draw.
Long-term bets on chess are offered by some bookmakers, such as betting on a specific participant's victory in the overall tournament.
Recently, the Chess World Cup was taking place in Azerbaijan. Bookmakers offered the opportunity to place odds on the main outcomes, double outcomes, and handicaps. You could also bet on a participant's victory in the tournament, predict their success at different stages of the competition, or even their qualification for the final.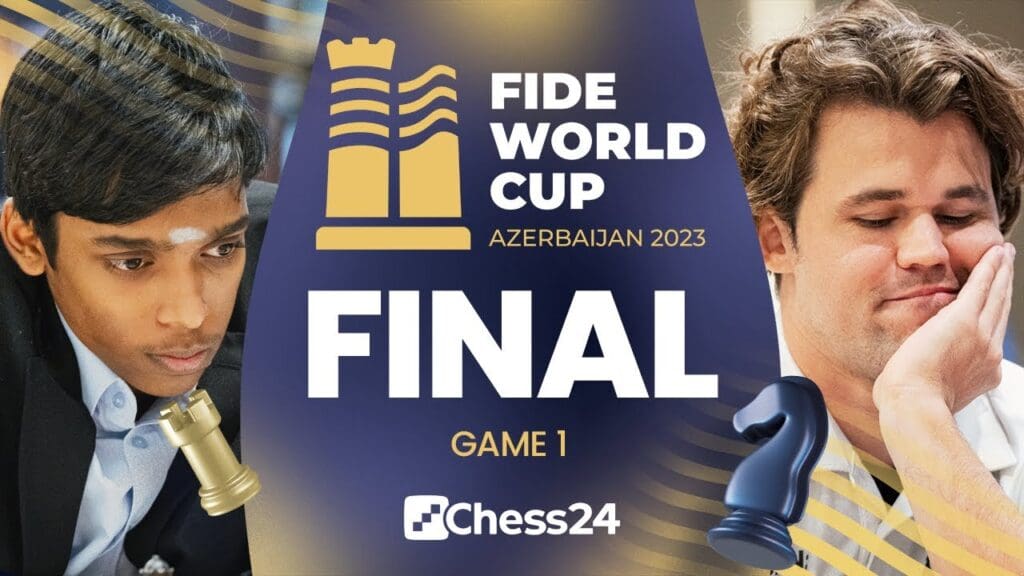 Betting on Political Events
While not the most popular section for bookmakers, political odds garner more attention during significant, large-scale events. They are particularly in demand in the United States, where political events are often accompanied by various forms of public interest.
There are two main types of political bets:
Standard Bets: These are placed on planned and predictable events, such as presidential elections, governor elections, mayoral elections, parliamentary elections, and plebiscites.
Situational Bets: These are placed on unexpected events when it's challenging to predict the outcome. For example, whether presidential elections will take place, whether impeachment will be initiated, who will serve as the temporary acting leader, or whether the parliament will be dissolved.
Political odds are usually long-term, and odds start appearing several months before the event itself. As for the betting options, there are usually only a few. It could be the name of a candidate, the name of a party, or a simple 'yes' or 'no' answer to a specific question.
Betting on Cultural Events
In the world of gambling, there has been an interest in betting on cultural events, although this type of betting is more related to situational betting. These bets become especially popular before significant cultural events, including Eurovision, the Oscars, major role assignments in movies, and other events in the world of culture and show business.
In this category, there can be several types of odds:
Eurovision: The international song contest attracts many bets on the final results. Bets can be placed on participants making it to the final, the winning country, the top 10 participants, and even the predicted top three.
Movies: Bets can be placed on the development of movie plots and even on expected box office earnings. This is usually applicable to major films with high expectations, like discussions about the finale of the 'Avengers' series.
TV Series: Fans bet on the survival of characters, future plot twists and turns, and even on who the killer might be. This type of betting became especially popular during the broadcast of 'Game of Thrones,' a series famous for it's creators sparing no characters.
The Oscars: Bets on winners in major categories, nominees in the top three, and other aspects of this cinematic award.
Reality Shows: Odds are placed on various aspects, from whether certain participants will stay together or break up to whether they will make it to the final.
Music Competitions: A relatively rare type of bet, but sometimes you can bet on the winner of music shows like 'The Voice' or 'X Factor.'
TV Shows: Here, odds can relate to the future of show hosts, decisions made by sitcom characters, and even whether a famous personality will return to professional sports.
Castings: This type of bet involves predicting actors who will play certain characters, such as who will become the new Superman or James Bond.
Bets on cultural events offer a flexible format, and their themes can change depending on current events in the world of culture and entertainment.
Betting on Technological Advances
This rare type of betting is related to assessing expected scientific and technological achievements and significant events in the field of science. For example, in 2018, there was active discussion about the possibility of landing a human on Mars.
Bookmakers were taking bets on whether this would happen by 2025 and which of the companies – SpaceX, Blue Origin, or Boeing – would be the first to send a team to the surface of the Red Planet.
However, the global stage was later dominated by the COVID-19 pandemic, followed by other major political events. Due to these events, scientific advances and technological progress temporarily faded from the bookmakers' focus.
Betting on Weather Conditions
Climate changes and weather events have also become of interest to gamblers.
There are several types of weather odds:
Maximum and Minimum Temperature: In this option, users bet on whether the temperature will exceed the maximum value or drop below the minimum in a specific region over a given period of time.
Air Temperature: Here, the goal is to predict whether the temperature in a particular location will be above or below a specified mark.
Precipitation Amount: Bets are placed on the expected amount of precipitation in a specific location over a specific time interval.
Atmospheric Pressure: Similar to the previous option, but in this case, bets are made on the level of atmospheric pressure.
Long-term Bets: In this category of bets, temperature records, expected weather conditions in the upcoming season, questions about whether it will snow or rain in the Sahara, and so on are taken into account.
In addition, weather enthusiasts can place odds on humidity levels, unusual anomalies in summer or winter in a specific region, the possibility of tsunamis or earthquakes, and more. These odds provide flexibility and can include new and unexpected scenarios offered by bookmakers.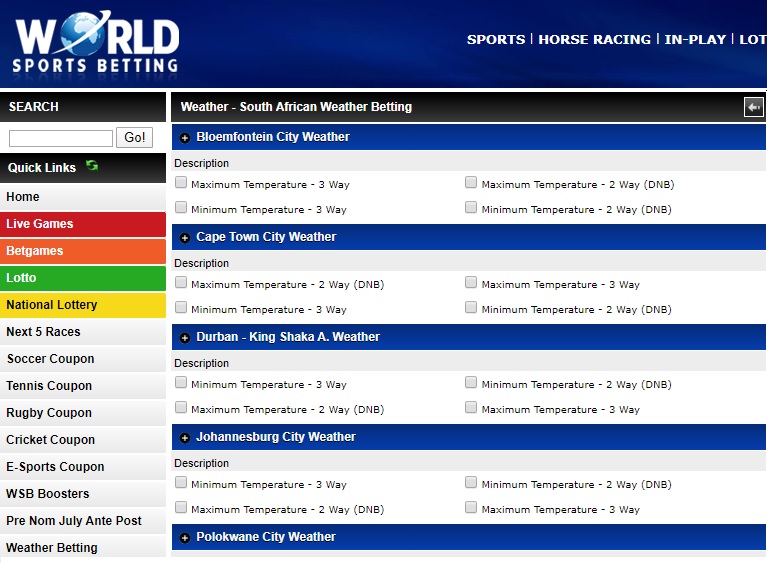 Betting on the Personal Lives of Celebrities
Sometimes, bookmakers offer the opportunity to place bets on events happening in the personal lives of famous individuals. For example, this could involve questions about whether celebrity couples like Irina Shayk and Bradley Cooper or Bella Hadid and The Weeknd will break up (which, as we know, happened). An important aspect is the presence of rumors or discussions surrounding these celebrity couples, which pique public interest.
In 2020, there was much discussion not only about celebrity divorces and marriages but also about celebrity children. Betting companies offered an interesting wager: you could bet on how many children would be born to leading soccer players from clubs like Barcelona, Real Madrid, and Juventus — Lionel Messi, Gerard Piqué, Sergio Ramos, and Cristiano Ronaldo.
Conclusion
Betting is an industry that provides opportunities for earning not only on sports events but also on various interests and hobbies. However, it's worth noting that the volume and availability of odds are far from constant. They are more seasonal and often depend on the general excitement surrounding ongoing events.
While football or tennis fans usually act actively and are ready to respond to advertising, there are fewer people interested in betting on weather, Eurovision, or even Mars landings. Moreover, not all of them are willing to wager significant amounts. Therefore, in this field, it's important to carefully study the target audience and aim to seize the moment when the informational event is relevant and interesting.