Promoting Gambling Offers on Facebook: Useful and Useless Strategies in 2023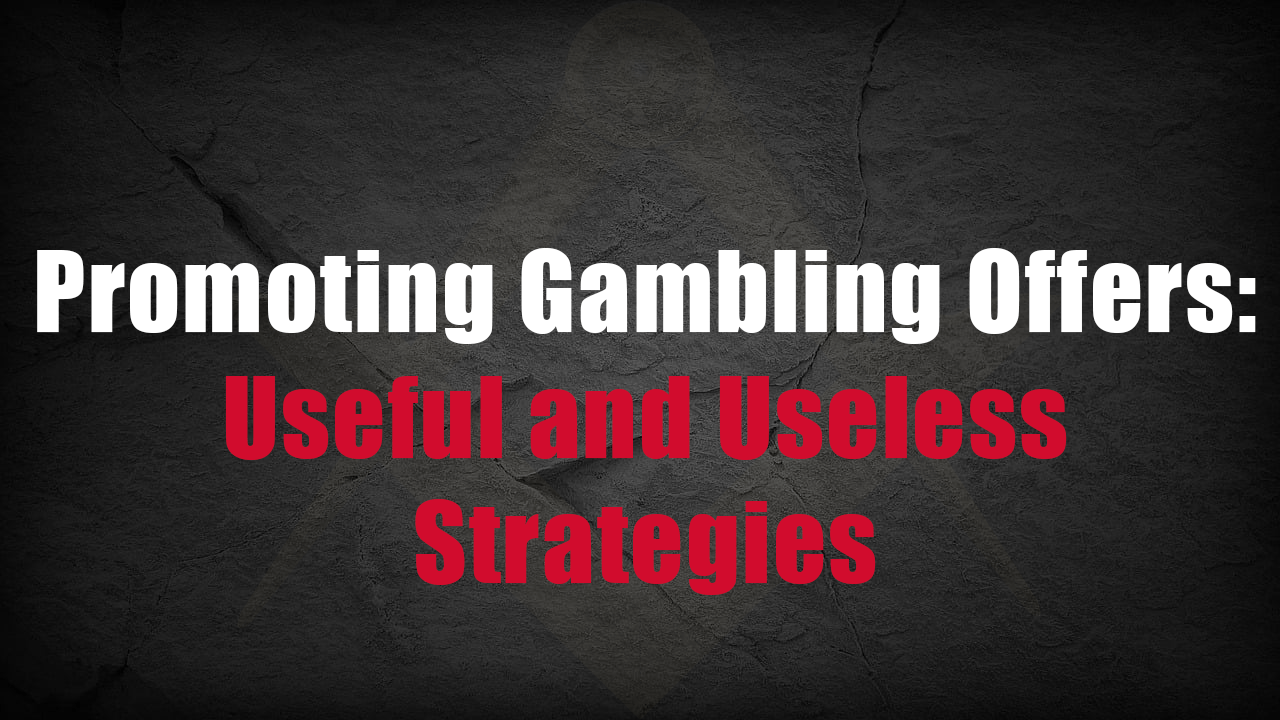 Gambling is one of the promising and profitable verticals in affiliate marketing. According to statistics, in 2022, the global casino and gambling industry reached a volume of $262 billion. Nearly 1.6 million employees were employed in approximately 6,600 establishments worldwide.
When looking at regional statistics, some countries show high figures in the gaming industry. In the United States alone, from 2020 to 2022, the annual revenue doubled. These are just official figures, not accounting for unlicensed casinos. In reality, the numbers are even higher.
As the industry evolves, new casinos, slots, and opportunities emerge. Every affiliate and webmaster have the chance to grab a piece of the gambling pie. Moreover, with Facebook, you can drive traffic to almost any offer. The platform will find an audience and attract users interested in gaming. The key is to use effective strategies and approaches, especially if you're driving traffic from Facebook. That's exactly what we'll discuss in the article.
Effective strategies and approaches: from emotions to cryptocurrency
Strategies, creatives and approaches are half the success in affiliate marketing. You can set up an anti-detect browser, purchase high-quality accounts, payment methods, use cloaking, but weak creatives will render your efforts useless. Therefore, to ensure that your technical efforts aren't in vain, you need to employ effective approaches that can be used on Facebook. What are the effective strategies in 2023?
Old but gold: emotions + big winnings
Gambling is a vertical where emotions and big winnings come into play. Users register at casinos to relax, have fun, and experience an adrenaline rush. Pleasure is the main incentive for gamblers in developed countries. This is possible when players win small amounts or hit the jackpot.
It's important to consider another fact — in countries with developing economies and low salaries, players view casinos as a means of earning money. For them, emotions are a secondary factor. They make deposits hoping to improve their financial situation through winnings. Here, it's crucial not to cross the line between creative approaches that attract interested users and purely motivating tactics. We'll discuss the latter a bit later; for now, let's explore creative approaches involving emotions and money.
If you want more information on what creatives you should use working with gambling offers, check out this blog publication!
These approaches use videos of people playing on various slot machines. A simple example: a girl starts a slot, waits nervously to see what happens next. After a few seconds, the coveted combination appears on the screen, increasing the deposit by 5, 10 or more times. The amount in her account instantly grows, and a few seconds later, she receives a notification from the bank about a substantial deposit.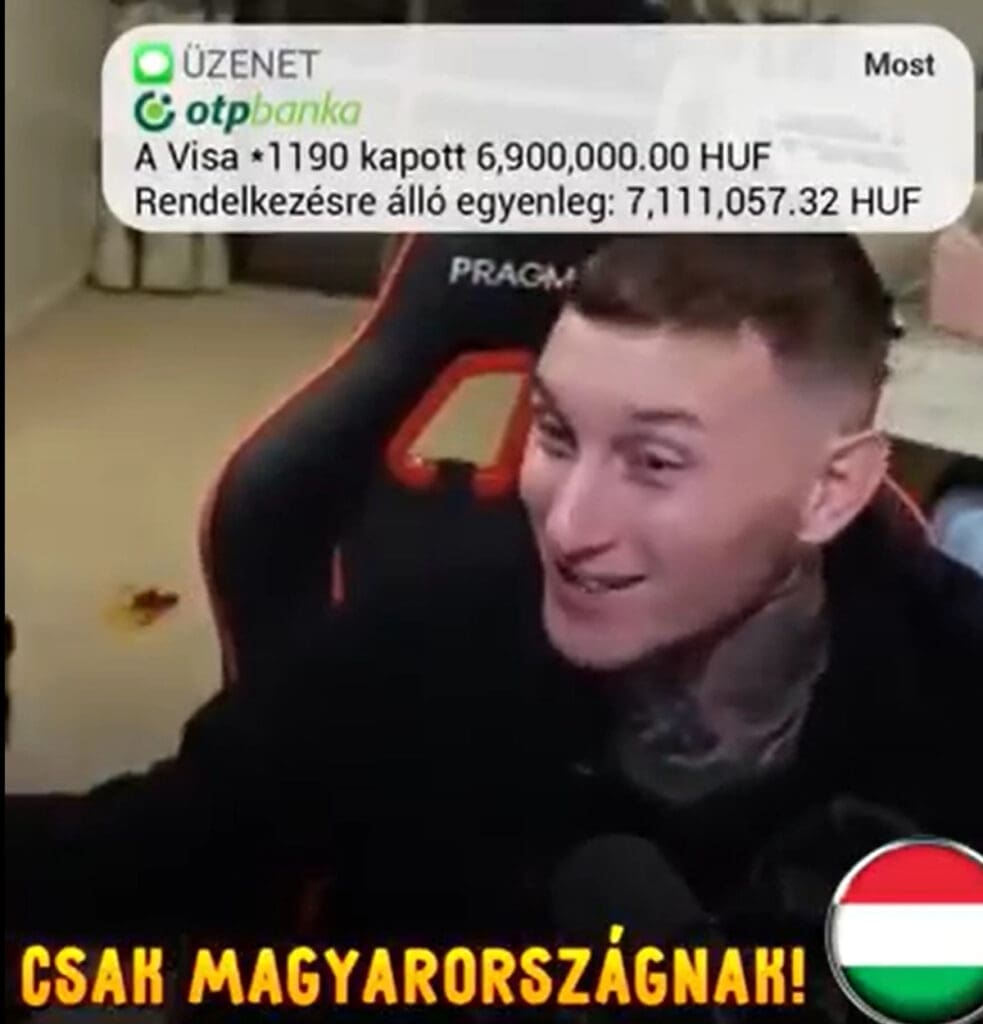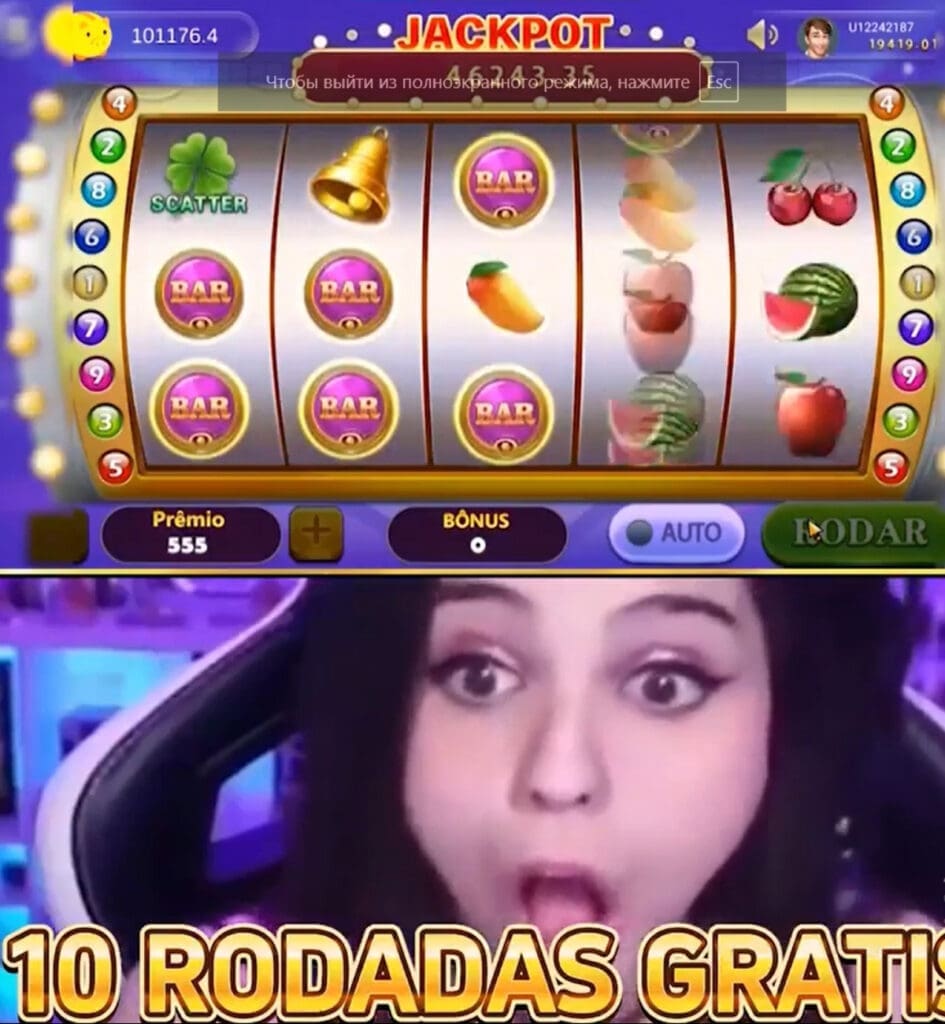 Emotion sequence: excitement before the bet, anticipation of the outcome, joy of victory. Typically, gamblers experience a similar state. Since the most pleasant state is the joy of victory, the emphasis is placed on the amount and crediting of money at the end. When users see people's emotions and victory, they want to experience the same.
In creatives, you can focus not only on the emotions of victory but also on other aspects. For example, on attractive women.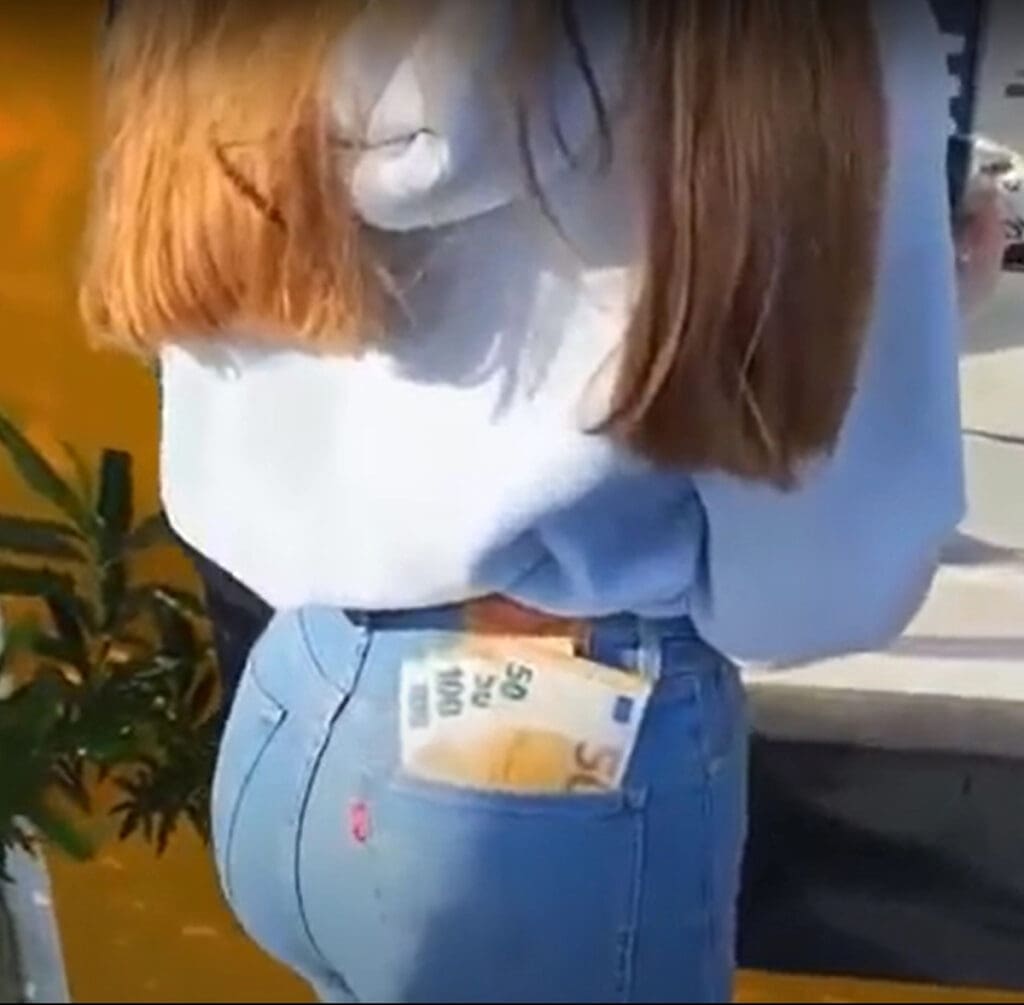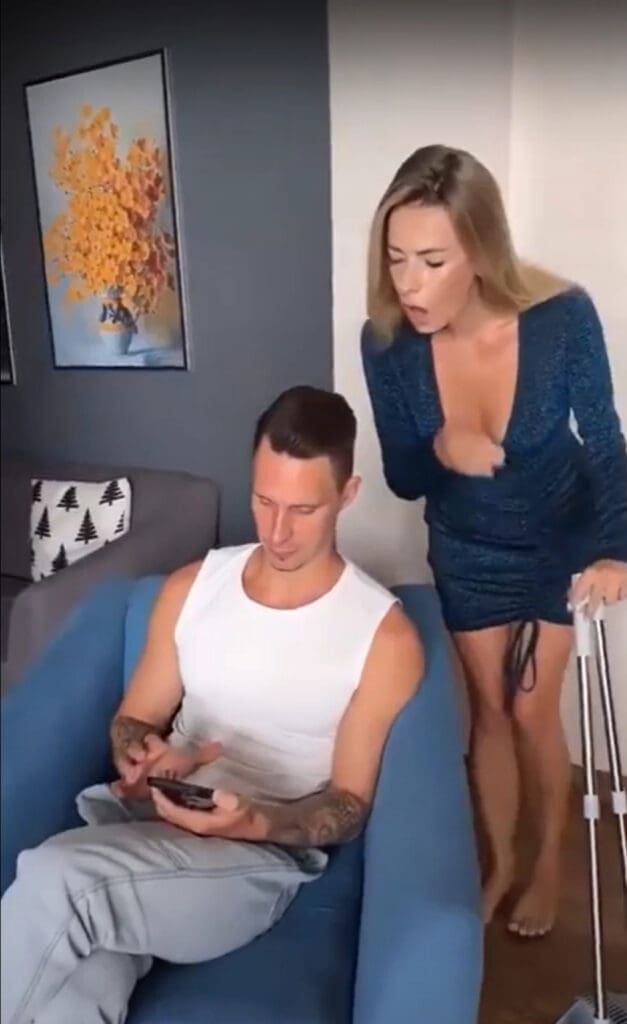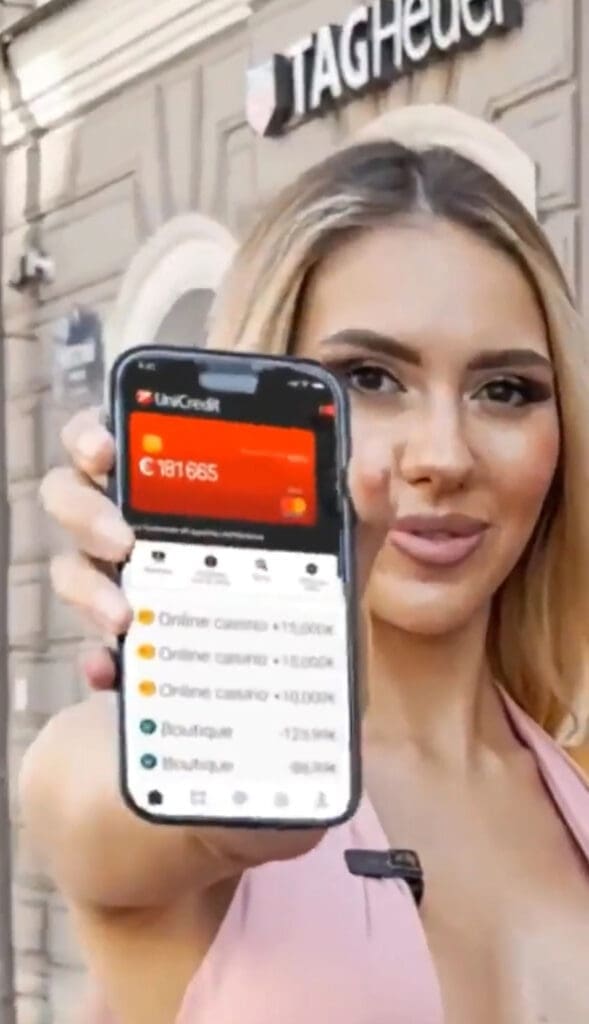 Creatives with girls somehow suggest that having money in your pocket allows you to date them. With those who won't look at a guy without money. By the way, the opportunity to date hot girls is not only demonstrated in gambling but also for selling some kind of "success".
Another feature of approaches with girls is that they attract gamblers' attention from the first seconds.
Graphics is important
Online gambling and the video-gaming industry in general are not standing still. Every year, new projects with improved graphics enter the market, and features for interacting with players emerge. Slot developers adopt these innovations and incorporate them into their work. Just look at the new releases from companies like Quickspin, Netent, Pragmatic Play to see a leap in the quality of slots.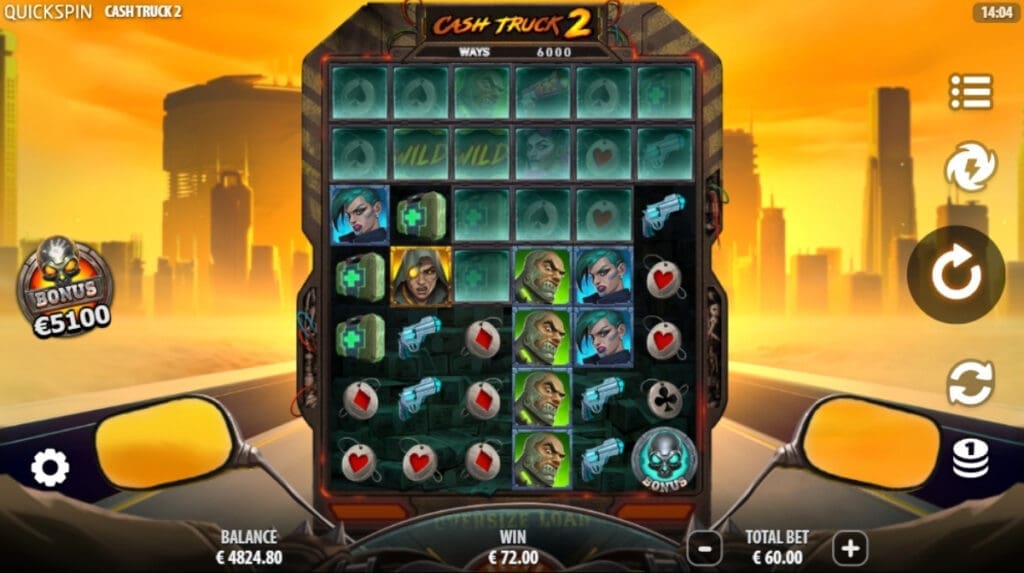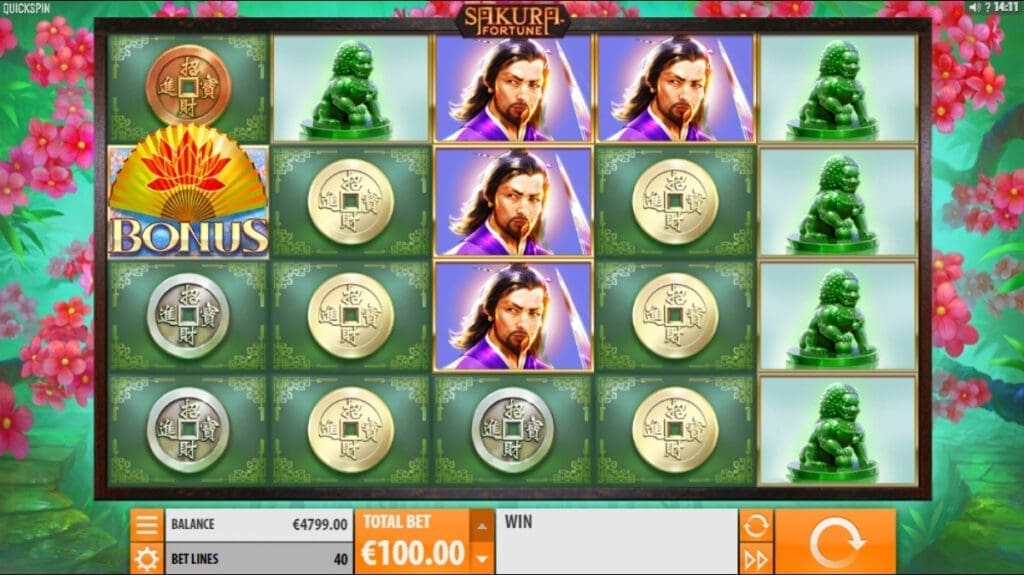 Most of the new releases have well-crafted music, animations, and special effects. These are things that users love. If the advertised casino can offer modern games, it should be utilized. In some cases, creatives with bright, dynamic slots perform better than large winnings.
Description in the ad:
"Spin the Wheel and have a chance of winning 80 Free Chances for only $1
💎 Spin The Wheel for FREE
💎 Claim free chances to become a Millionaire
💎 Test your luck and win BIG!"
Approaches that doesn't work
Basically, you can use anything in creatives that converts and attracts a quality audience. But during the testing phase, it's crucial not to use anything that negatively impacts the results. Now, let's look at the approaches that don't work.
Scheming approaches: signals, casino hacking
Schemes are approaches where users are told about a hacked casino or signals from site employees. Typically, the advertisements promote not a specific casino but another platform, such as a Telegram channel. On this platform, the administrator shares information about the casino, deposits, the slot for playing, and the number of spins. If the user trusts the author, they use the information as instructions, deposit money, and play on the specified slot.
Since unreliable information is published on the platform, users end up losing. However, the webmaster who attracted the player to the casino using the scheme receives a payout in the affiliate program. A few years ago, affiliate networks were either lenient or neutral towards this approach. In 2023, the situation has changed.
First, schemes are fraudulent. The published information on what to do contains a specific thesis – a person will guaranteedly win a certain amount. In reality, there is a high probability that the user will lose. Law enforcement agencies respond to such cases. Therefore, affiliate programs do not work with schemed traffic anymore. There are exceptions, but they are rare.
Second, people who periodically or regularly gamble in casinos are aware of most of the peculiarities. Users understand that there are no universal ways to win. Therefore, they do not react to such advertising.
The scheming approach will not yield the desired results: the income will not be as significant as with other partnerships.
Not sure how to start promoting gambling offers? Check out this article!
Motivation: Invest $1 and win a million
Above, we discussed how money and emotions motivate people to register at a casino, make deposits, and play. There is another approach related to money – motivation for easy and simple earnings. Let's consider some examples of theses:
"Get $1,000 in your account, win and withdraw money" — when there is no information that the casino only offers a bonus, users get a false impression;
"$1,000 for every new user" — it seems like you can get money for free;
"Play and earn, leave your hated job" — here, the motivation is solely for earning, not for playing. If there is no hint of gambling in the creative, people will visit the casino to make money.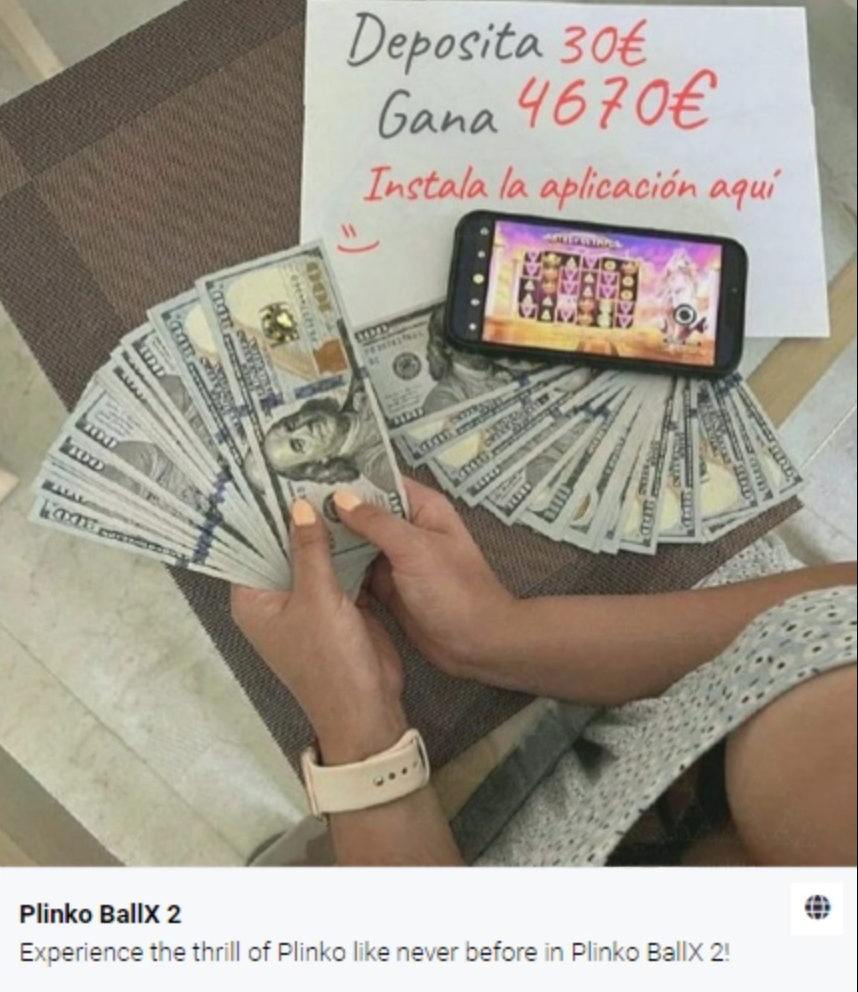 When the focus is on earnings in the casino, and in some cases on a large free sum, users come for the money. They don't care about emotions, they are not interested in entertainment. If they don't see the desired amount in their account after 2-3 attempts, they will leave. As a result, the advertiser will receive low-quality traffic, and the affiliate will have low income. And the person who was attracted by this advertisement ends up being fooled.
As we can see from the statistics, gambling is a promising vertical. Various creatives can be used in advertising. The most profitable and effective approaches are those related to emotions, winnings, hot girls, and high-quality slots.