home
/ case studies
/ TikTok Advertising Case Study: Boosting Conversion Rates with Engaging Funnels
TikTok Advertising Case Study: Boosting Conversion Rates with Engaging Funnels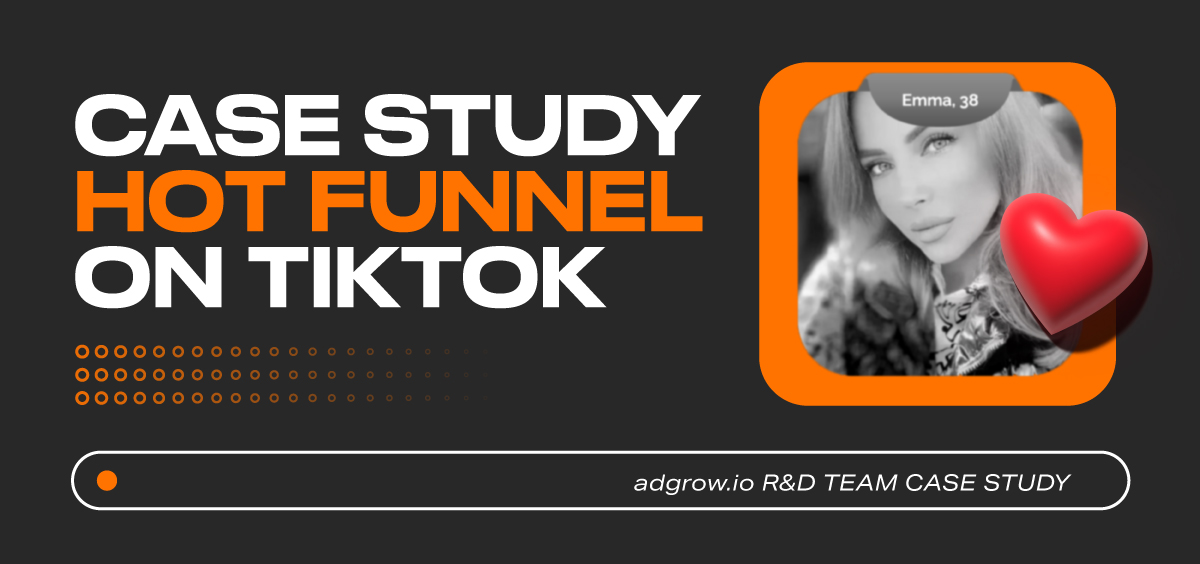 I hope you've all had a restful winter break and are ready to hit the ground running. It's time to dive into new information, experiment with fresh ideas, and showcase the fruits of our labor. Today, we're excited to share a recent case study that we conducted just prior to the New Year.
The test focused on targeting a specific demographic: males aged 35 and older in the United States. To accomplish this, we utilized TikTok as our source and ran the advertisement for a period of 12 days. The results of this study were fascinating, and we can't wait to share them with you.
Idea​
Our goal with this funnel was to pique users' interest before they reached the product page. We aimed for a playful, game-like funnel with a clear message and logical flow, knowing from experience that this tends to show better conversion rates. To kick things off, we dove into a spicy topic that we knew our target audience would be intrigued by – the kamasutra positions.
As we began developing and refining the mechanics of the funnel, we initially had reservations about running it on TikTok. However, we were pleasantly surprised when it passed through the platform's regulations with ease, and we were able to launch the campaign successfully.
We created a simple game that offered users the chance to discover which Kamasutra position they preferred, and whether a random girl on the platform shared their preferences. Users were shown a variety of positions and prompted to respond with their likes or dislikes, while also being shown the girl's preferences. At the end of the game, we offered users the opportunity to connect with the girl they played with on our platform. Overall, the results were fantastic and exceeded our expectations.
LGT page
We strongly believe that the LGT (landing) page plays a vital role in the overall success of the funnel. It's important that the content and text on this page are clear and somewhat intriguing to encourage users to continue through the funnel.
To achieve this, we utilized a simple and straightforward message on the LGT page, while also showcasing photos of girls. This emotional trigger hints to the user that they may have the chance to meet these girls on the platform, motivating them to complete the quiz. We designed the carousel of girl's photos in a way that gave the impression that the platform was selecting the girl they would be playing with.
Our efforts on the LGT page showed a remarkable conversion rate of 47.2%, which is an amazing result, especially when compared to our usual LGT conversion rate of 25-30%. This success reinforces our belief that carefully crafting the LGT page is crucial to the overall performance of the funnel.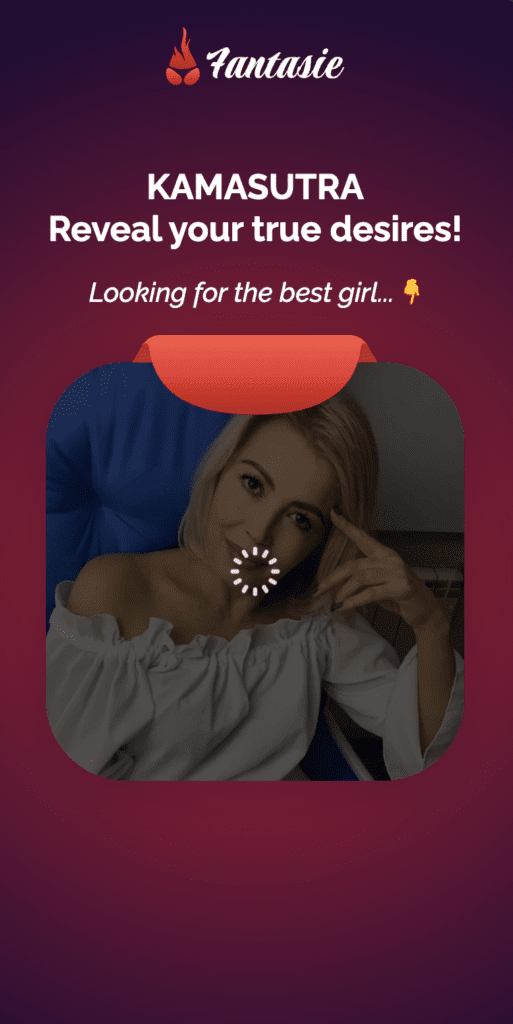 Funnel body
To maintain a tasteful approach, we deliberately avoided using explicit images or photos and opted for illustrations instead. Our main goal was to ignite our audience's fantasies while simultaneously preparing them for real communication with actual women.
Creatives
Our approach involves consistently testing a general creative with a broad message, such as "meet your soulmate/the perfect match for you" against a more specific and relevant message that reflects the idea of the funnel. Typically, more broad creatives perform well for us. However, in this instance, the results showed otherwise.
We believe this was because the general creative failed to provide any indication of the game or quiz that users were being asked to participate in. This created a gap between the idea of finding a soulmate and the actual gameplay, leading to a lack of engagement from the user.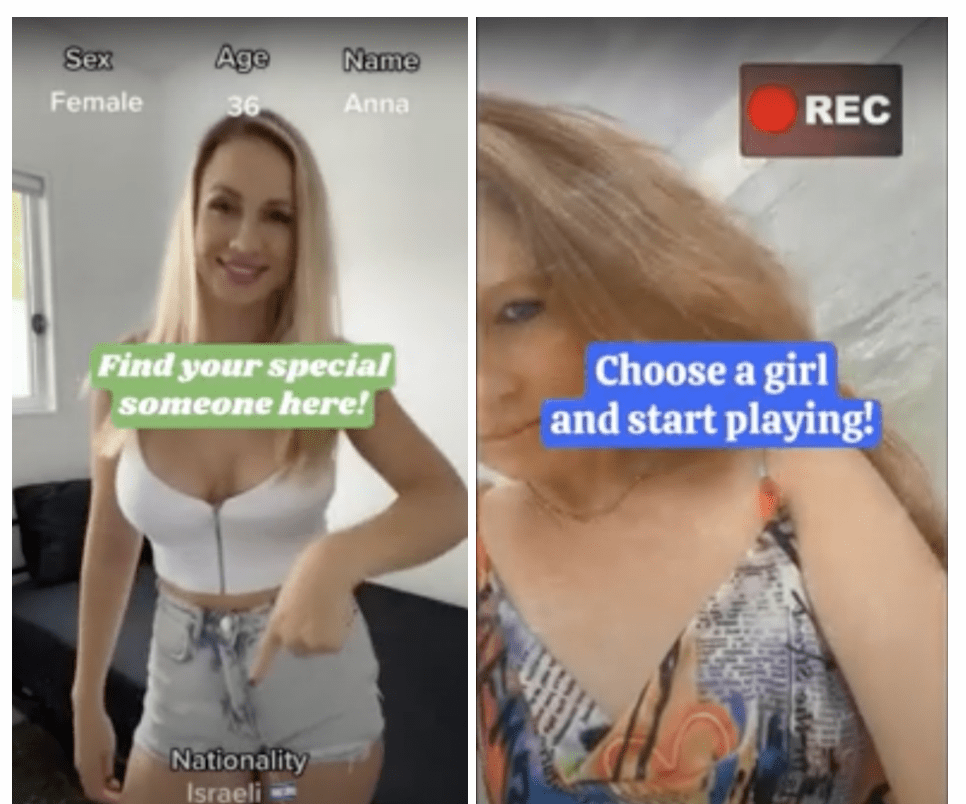 Results
After implementing the second creative over a longer period of time, we observed the following impressive results: a 64% click-through rate (CTR) and a cost of only $7 per registration. Additionally, the LGT-page boasted a CTR of 47%. These results were extremely positive and demonstrated the effectiveness of our approach.
Conclusion
Our key takeaways are:
Keep the idea simple and clear;
Ensure a consistent message across creatives and the LGT page that aligns with the funnel's core idea;
Don't hesitate to test and experiment with various formats that comply with platform regulations;
If something isn't working, don't immediately abandon the idea. Instead, try to identify the underlying issue and make adjustments accordingly. We've detailed how we tweaked our creatives and text to improve metrics and achieve success in our blog post;
Please note that each test we run has a minimum budget of $2000.
These insights have been invaluable to our success, and we hope they can be of use to others looking to optimize their funnels.